How CultureMonkey ensures anonymity of your employee surveys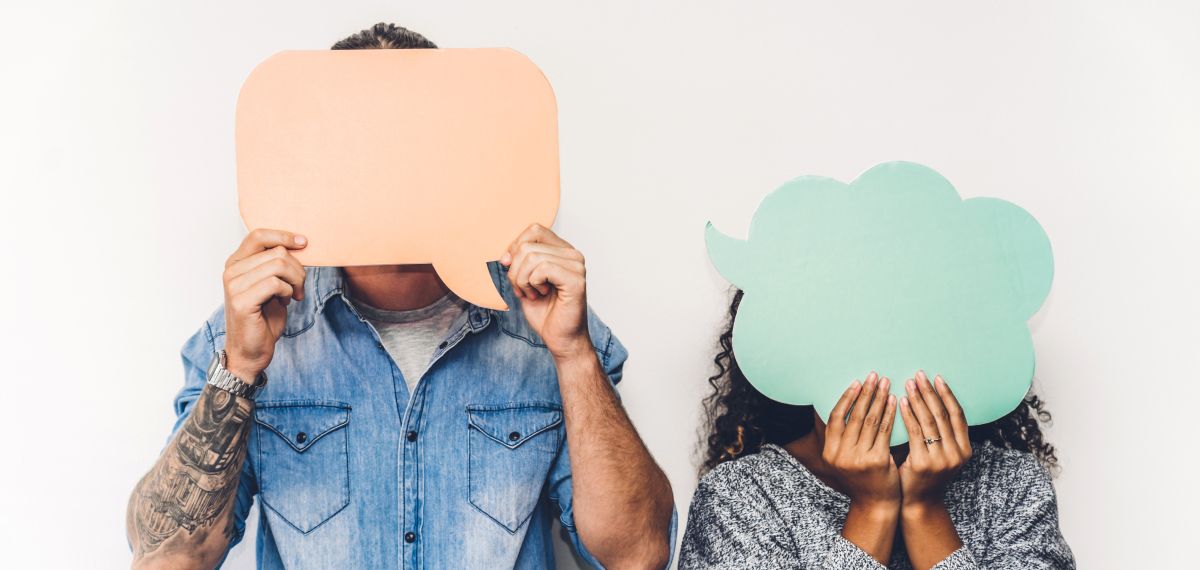 A company's biggest asset is its people because people are the pillars that help the company survive and thrive. But not all companies keep this in mind. Only a few companies have a people-first culture.
A true people-first company will always put its employee's needs before revenue. The management of such a company will actively ask the employees to share their concerns and listen to them by acting upon the feedback received. A company that does not listen to its employees' feedback and concerns can never really grow in the long term.
Building a people-first company
The easiest way to create a people-first company is by using employee engagement tools. An employee engagement tool comes with a host of features that are directed to the ultimate goal of making companies employee-friendly.
CultureMonkey is one such tool that provides a complete employee engagement solution to helps companies grow and reach their potential. This employee engagement software is based on the principles of listening, analyzing, acting, sustaining, and growing. One of the key tools that CultureMonkey offers is to help companies establish a people-first culture and to follow these principles with the use of surveys.
Surveys are the stepping stones to building a people-first company culture as it helps companies to get employee feedback and form an action plan based on it. CultureMonkey helps companies gather feedback at an extensive level, which involves covering multiple areas of an employee's experience.
Anonymity is crucial for honest feedback
Surveys are no doubt useful, but, they can often be limiting if anonymity is not maintained. This is because most employees are in constant fear of being misjudged by their management in case negative feedback is given. This fear is very common because management and leaders often are not able to handle direct and honest feedback from their employees.
In fact, the lack of an honest company culture leads to attrition. Without honest feedback, it is impossible to keep building the company on a positive growth track. The solution to this is not deleting surveys from a company's processes but making the surveys are effective.
The only way to do so is by maintaining anonymity. When surveys are anonymous, employees are more likely to be honest without fearing the consequences of a backlash. Anonymous surveys benefit both employees as well as leaders.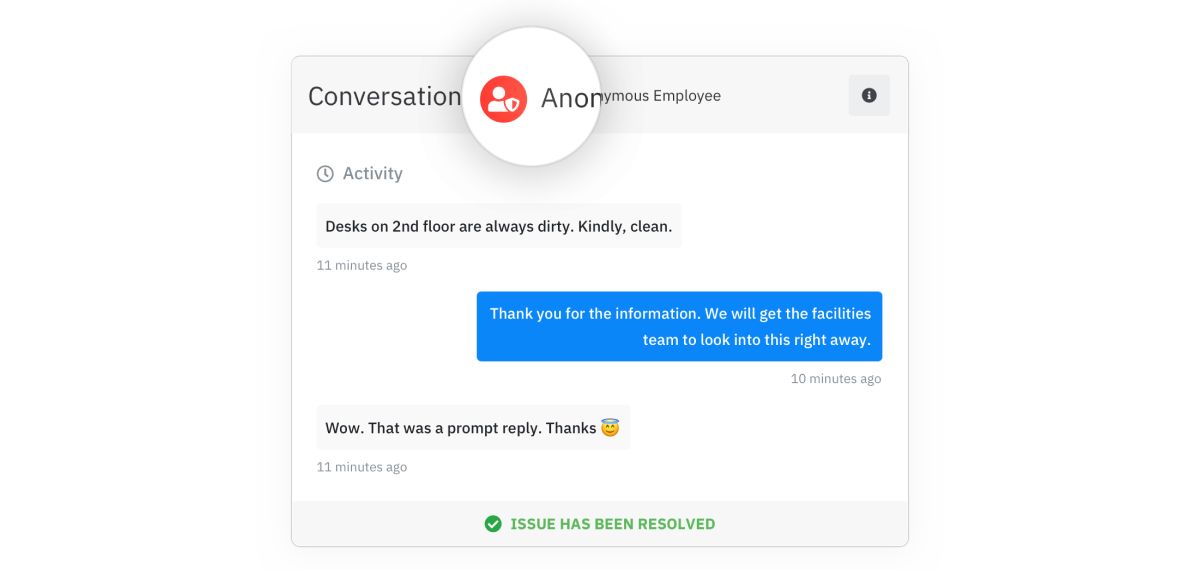 We need to remember leaders are human beings too, and susceptible to emotions when things don't go as per their plans. However, leaders may sometimes react badly to negative reviews which again affects the employee's experience.
Anonymous surveys take care of this problem. When employee feedback is anonymous, it is easy for both leaders and employees to share their honest views and act on them. CultureMonkey surveys aid the company's employees in giving open and honest feedback that the management can use to chart out actionables.
Are employee engagement surveys really anonymous?
Yes, CultureMonkey's employee surveys are truly anonymous. Every survey sent out by the management is for the sole purpose of understanding what the employees need to have a better experience in the company. We make sure that no one can take advantage of anonymous feedback because we understand the importance of trust.
We know that by using an employee engagement tool to share their feedback, employees are taking a big leap of faith solely based on the fact that the surveys are anonymous.
How does CultureMonkey maintain anonymity?
We ensure the anonymity of all our anonymous surveys in the following ways:
Overall scores always ensure anonymity since they represent the cumulative picture of engagement scores throughout all cohorts such as teams, locations, reporting managers, business units, etc.
For features offering deep drill-downs like Dashboard Heat map, Single Report Heat map, Pulse Report heat map, Autopilot/Life cycle heat maps, Single Question report answer distributions, CultureMonkey automatically scrapes off cohorts where the participant sizes for any kind of surveys are less than or equal to 5. This additionally avoids the possibility of "guessing" the employee who may have responded with certain scores in cases there's a small number of employees in those categories.
CultureMonkey never displays any individual employee information in any of the reports.
CultureMonkey is also GDPR compliant. Once an employee's detail is "GDPR deleted", all critical employee details (name, e-mail, date of birth, designation, etc.) are removed and replaced with obfuscated entries. Thus, all past entries will only contain scores (to retain reporting integrity) and nothing else.
At CultureMonkey, we understand the importance of trust and honesty and help companies as promised.  We indeed offer employees the chance to provide honest feedback to their leaders via CultureMonkey because the employees' voices deserve to be heard.