A complete employee engagement platform to measure and improve your workplace culture.
Listen to your employees better. Create more growth
opportunities—for your employees using our world-class
employee engagement platform.
Book a free, no-obligation product demo call with our experts.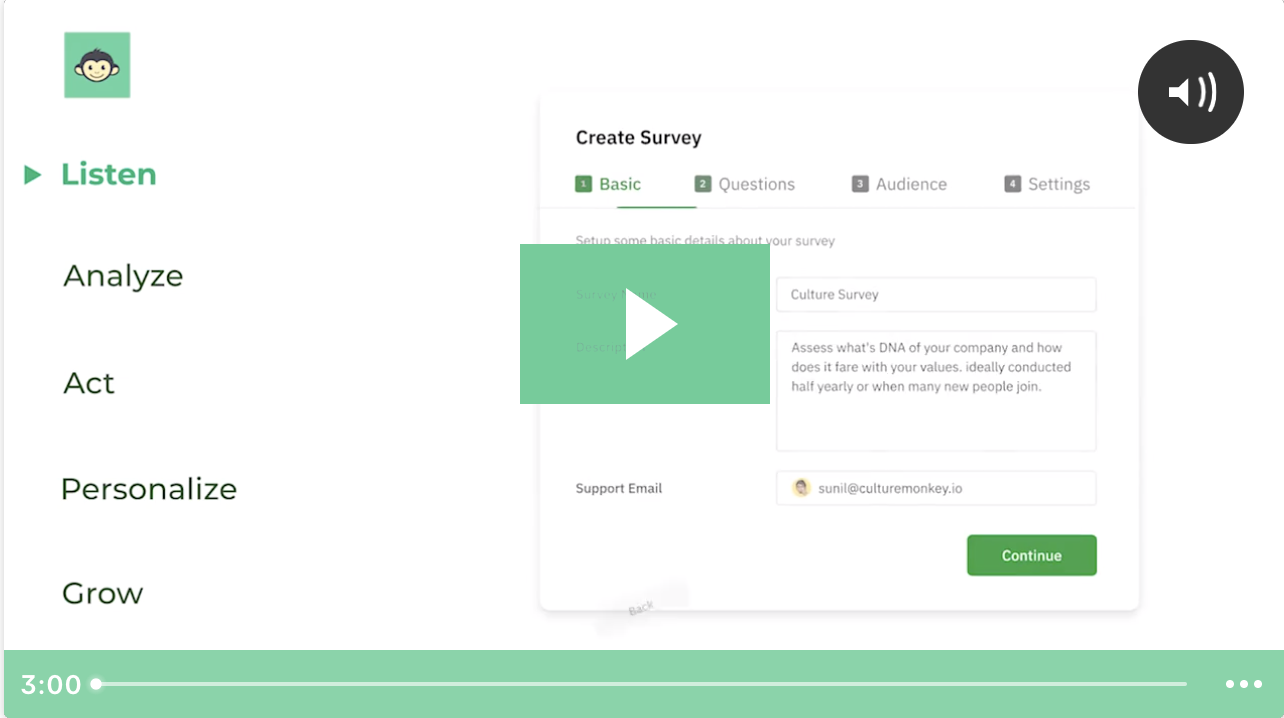 Employee Engagement Solutions
Employee engagement is an organizational effort.
It is a collective responsibility. Everyone has a part to play.
Foster a work culture of ownership across all levels with the best
employee engagement platform - CultureMonkey.