How reverie empowers its employees through CultureMonkey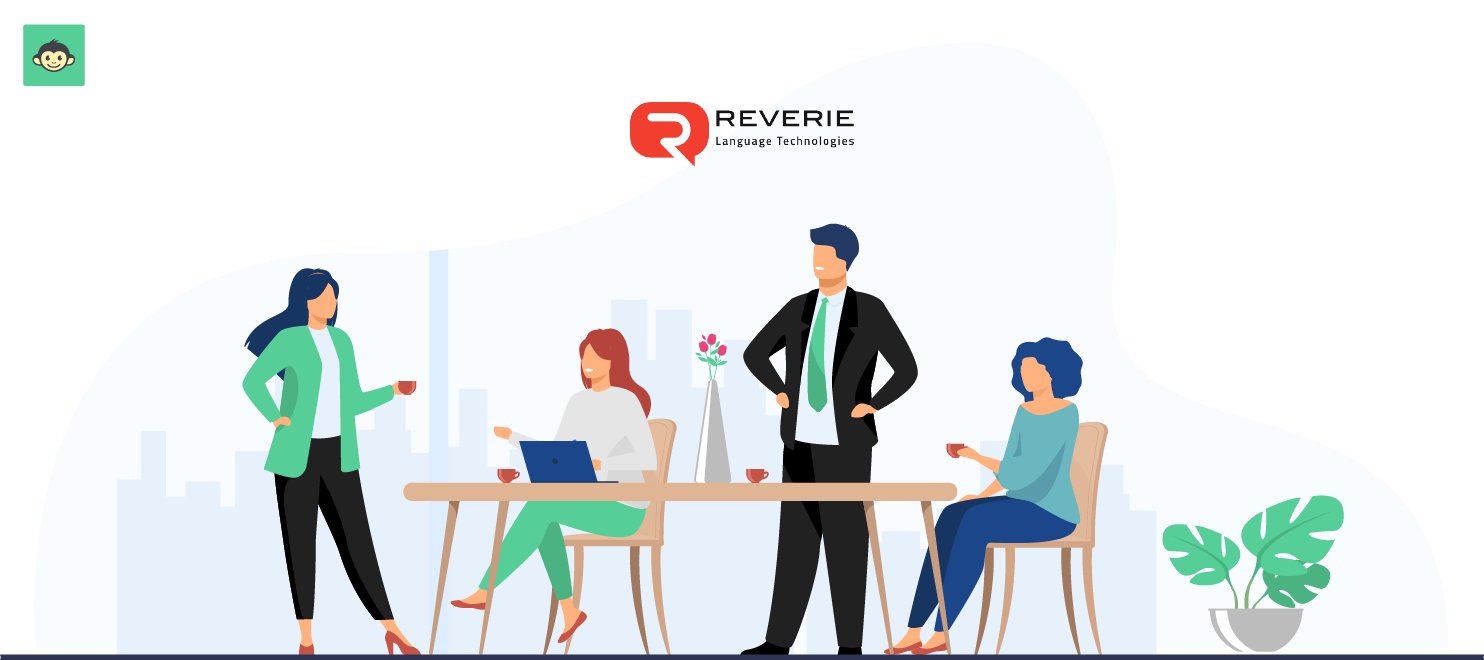 We often end our online shopping adventures by calling customer support to help us with the issues we might be facing. These conversations don't begin with an actual person, but an automated voice responding to us. When we choose a vernacular language, we are greeted by a distorted version of our native language. And that leaves a mark on us (that's not always good).
We begin to wonder whether a company that is unwilling to invest itself in properly implementing the local language of its customers, will take the time and effort to help out these very same customers.
Language is another gateway to increased sales
India is a land of multiple languages and dialects. With 22 official languages in India, English is generally considered to be the common tie among these languages. The educated strata of Indian society have always encouraged the masses to learn English. The ability to speak in English is usually seen as a key metric of success in India.
But reality begs to differ — only 10% of the entire Indian population speaks fluent English.
More than 70% of India's Internet users trust information that comes via their native language, not English.
This fact is often overlooked while designing online platforms. It is assumed that customers have a basic understanding of English and can navigate through their online platforms easily. The availability of mobile phones even in the most interior parts of India makes this questionable.
The solution?
Integrating a platform that enables real-time contextual transliteration rather than a literal translation.
Enter Reverie Language Technologies.
Founded in 2009, Reverie Language Technologies was acquired by Reliance early last year in 2019. Reverie uses the LaaS suite to provide real-time transliteration by tailoring and localizing content as per the user's needs. Reverie believes it does not merely build a tool for its customers but manufactures a solution to solve their customer's unique challenges.
It has helped numerous brands overcome the language barrier in India — HDFC Bank, Ola, Practo, Vijaya Bank, Ibibo Group, Zomato, etc.
The Reverie team is especially proud of how they helped Ola by localizing Ola's driver app as most drivers found it difficult to navigate through the app in its custom English setting. As a result of Reverie's intervention, over 80% of Ola drivers can use the driver's app in their native language now.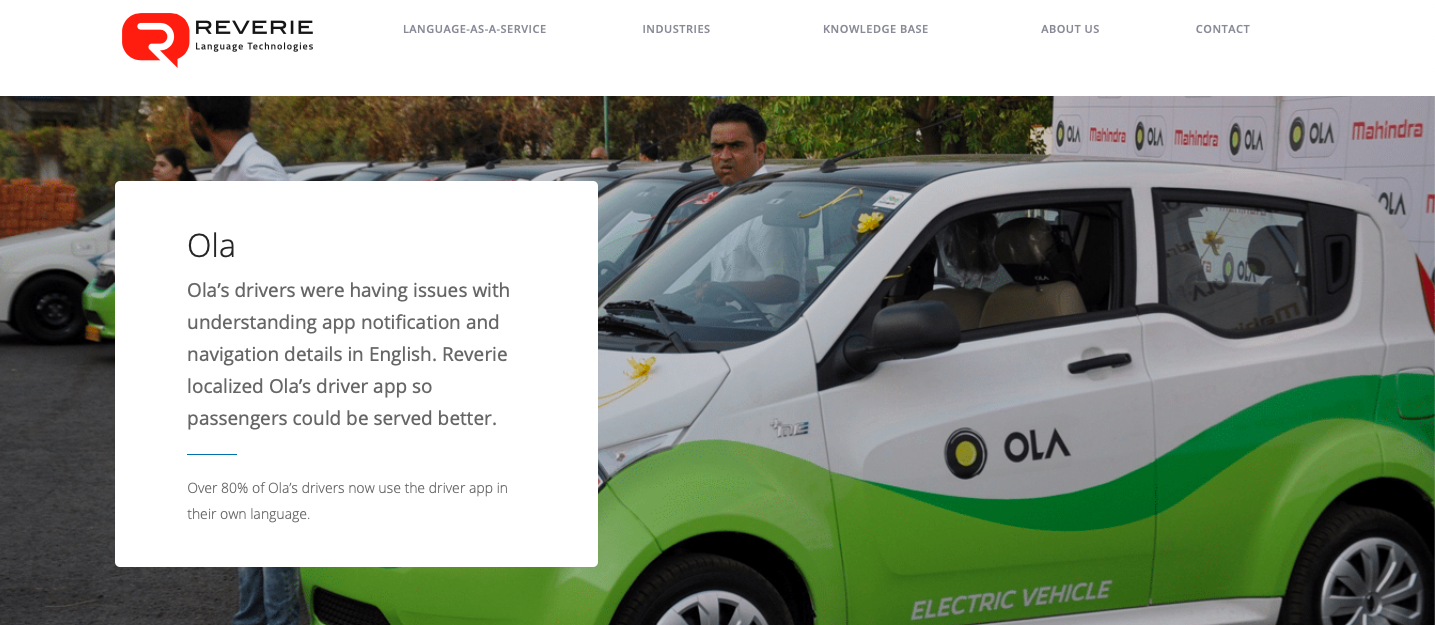 Democratizing the Indian internet by democratizing company culture
Establishing a democratized company culture is the first step towards developing a democratized product. When a growing team is situated in multiple locations, cultivating oneness and team spirit might be difficult. Building and sustaining a democratic workplace is a job that requires dedicated effort from the management under the close guidance of the HR department.
Although many might see workplace democracy as a part of an ideal-world workplace, it is necessary to build an employee-first culture. However, various factors hinder achieving this in an office setting:
A rigid and inflexible hierarchical structure
Failure to trust and depend upon newer employees
Lack of any organized informational exchange system in place
Team Reverie has always believed in the power of a democratic workplace. Their open and flat hierarchy indicates that. But maintaining a democratized company culture is a life-long process, often with help from external sources.
Commitment to empowering employees goes a long way
Reverie started using CultureMonkey — the employee engagement platform — in January 2020 to optimize the team's productivity while maintaining holistic growth.
CultureMonkey used extensive data collected from the numerous surveys, feedback, etc. to formulate a micro-study of Reverie's relationship with its employees. Within 5 months, there was a steady increase in both employee engagement and e-NPS (Employee Net Promoter Score). This helped confirm that a company's commitment to empowering its employees is always reciprocated by the employees.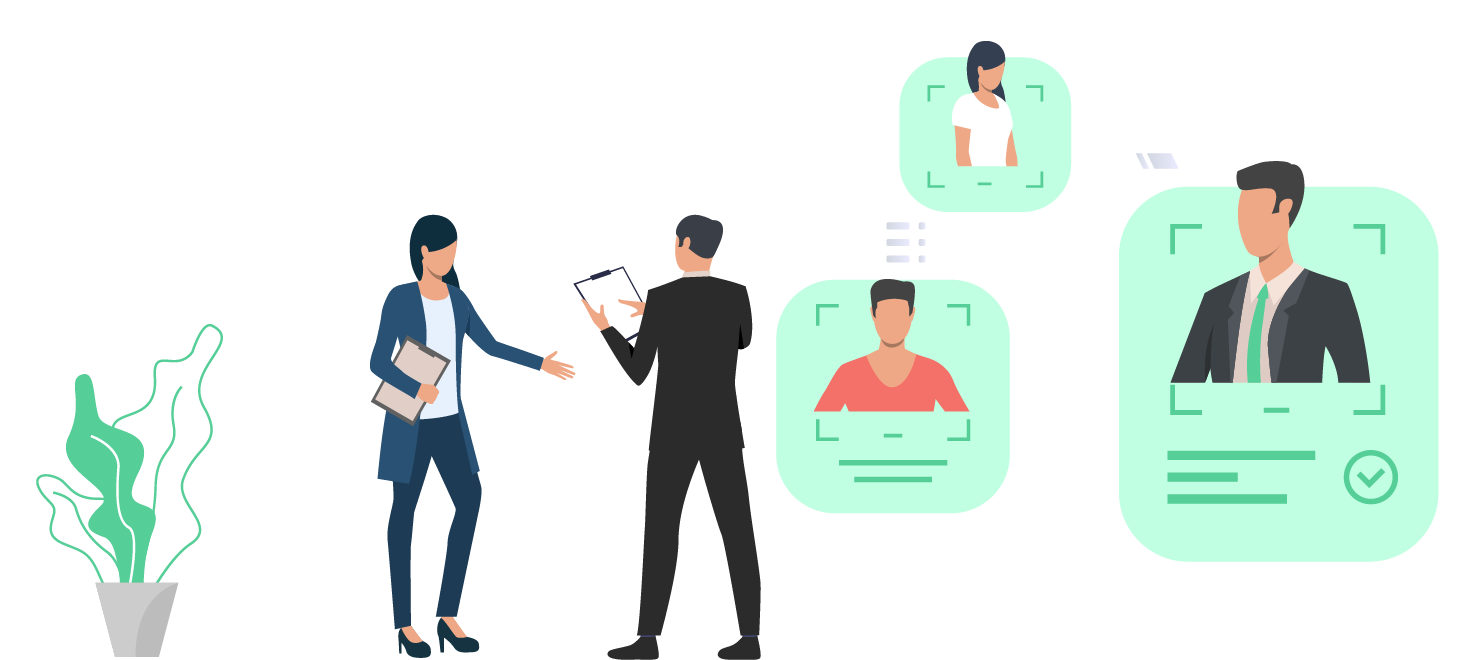 Investing in relationships, not revenues
Too often, employee engagement is seen as a means of keeping employees busy in their jobs and retaining the high performing candidates while providing them monetary incentives. Even top tier management personnel view employee engagement as team members just doing their jobs — employees finishing tasks and employers paying salaries. But it goes well beyond that.
In an ideal sense, employee engagement encompasses a more emotional aspect. It indicates the loyalty of an employee towards the company and how involved s/he is in the company's decisions. The emotional bond that an employee forms with the company is what determines their job satisfaction. And this does not include mere benefits and salary hikes; it means being listened to too.
Reverie witnessed an overall increase of 11% in employee engagement from January 2020 to May 2020.
This increase in employee engagement came from CultureMonkey's instant feedback feature that allows employees to share their concerns with the HR department anywhere, and anytime. Employees need not wait for surveys to be sent by the HR department to raise their concerns — they can just email their concerns anonymously. These issues can range from asking for better laptops to internal team issues.
The anonymous feedback feature allows employees to reach out to the HR without the intervention of managers or team leads, and the risk of straining relationships with anyone. Getting the issue addressed directly with the HR personnel helps in solving the problems without any delays that come with hierarchical communication. The HR department then delegates the problems and solves them by collaborating with different departments in a much shorter time.
This helped Reverie increase the trust levels they share with their employees across all levels. The employees are now more likely to reach out to the HR through CultureMonkey when they know they are being listened to and not ignored.
We have been actively using CultureMonkey for a few months and the impact created is worth mentioning. Due to the anonymity feature, people are more open to sharing feedback now. The platform is user friendly and lets you dig deep into data - from teams, location, to the reporting manager, and identify areas that need attention. It helped us tackle the on-going pandemic and changes in the work set-up by helping us understand the challenges, and concerns faced by our people, and how they expect us to support them.

Drawing actionable insights to convert more promoters
Both e-NPS and employee engagement are often used synonymously but they are not the same. The relationship between the two can be quite confusing. e-NPS is an indicator of employee engagement but not the only indicator — it is a part of a number of factors that are responsible for employee engagement.
While employee engagement requires several aspects that need to be determined by the employees, e-NPS can be found by asking one direct question:
How likely are you to recommend Reverie to a friend/colleague/relative?
This single question helps employers understand the exact number of employees willing to speak for the company. Being anonymous, employees can share their honest opinion which in turn helps companies assess the current state and take the right action to change company policies and make it more employee friendly.
CultureMonkey allows HRs to send out the e-NPS question multiple times so as to keep a constant check on the status of their employees. This can be repeated by integrating it with the numerous surveys that are sent out regularly.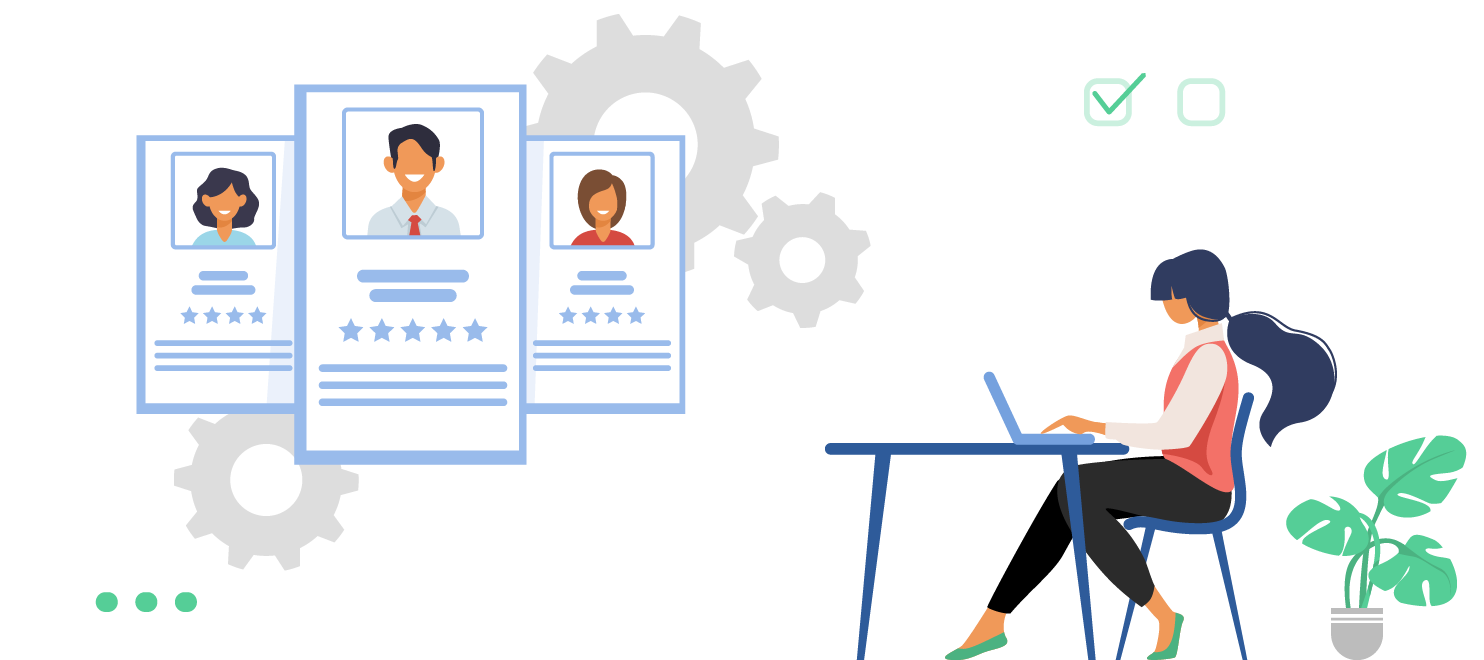 An overall increase of 15% in e-NPS indicated positive actions that were taken on behalf of Reverie employees.
The e-NPS score of the Reverie team suggests that the management is in the right direction to provide overall employee satisfaction — if Reverie has a majority of promoters in their team, they can still optimize their resources to turn the passives and detractors into promoters over time.
Improving things that matter to the employees
HRs and leaders can easily navigate CultureMonkey's dashboard and understand the available data without any external support. An important aspect of CultureMonkey's insights is that it helps the management compare their current driver scores against the industry benchmarks. This in turn helps them determine their course of action concerning each unique driver which reflects various aspects of an employee's life. The best part of this is that HRs can select the option to understand the scores in two ways — the overall score since they started using CultureMonkey, and the driver scores from each month.
Compared to industry standards, Reverie employees scored off the charts in 14 of these drivers.
CultureMonkey's data on each of these drivers helps the company understand how to create a holistic workplace culture. It is a guide so as to not get worked up only about numbers but also focus on the areas that matter most to the people in the company.
Letting empathy and resilience take the lead during a crisis
Like most employee-centric organizations, Reverie too tries its best to handle these challenging times. They prioritized the welfare of their employees while making sure the company is sustainable and scalable. CultureMonkey enables the HRs to send out customized COVID-19 surveys to gain an in-depth understanding of each employee's situation. Such customized surveys are a means of letting employees know that their leaders care for them. This made space for employees to raise direct concerns through these surveys and share instant feedback to communicate with the HR directly.
Throughout the pandemic, experts have maintained that over communication, employee bonding, and work-life balance hold the key to employee satisfaction.
Looking at Reverie's data in CultureMonkey for May 2020 reveals that Reverie has scored the highest in drivers like social connection, work-life balance, and communication. This points towards the leadership being empathetic which is the need of the hour.
The continuous communication with the team members helps the HRs keep the communication channels open and ensure they are within reach irrespective of an employee's age, role, and designation.
This thoughtful approach of leaders willing to listen to their employees and help solve their problems opens up new avenues in the employer-employee relationship. Team Reverie was successful in helping their teammates have access to better devices and systems while also helping them out with other concerns like one-to-one interactions, hierarchy alignments, raising team spirit, etc.
Our culture is our values, beliefs, behaviors, and objectives shared by our people. CultureMonkey has helped us understand the depth of it and the perspective of our people and connect with them meaningfully. Because of the anonymity factor, we get free-flowing ideas, observations, suggestions, and feedback from people who never open up usually, which helps us to take corrective actions on time.

CultureMonkey not only helped Reverie to optimize its resources, but also directed its attention to micro elements that play an important role in an employee's life and influencing the company in the long run. If an organization aims to empower its employees, giving them a medium to voice their opinion is the way to get started.
---