Managers are crucial to employee engagement. Here's why.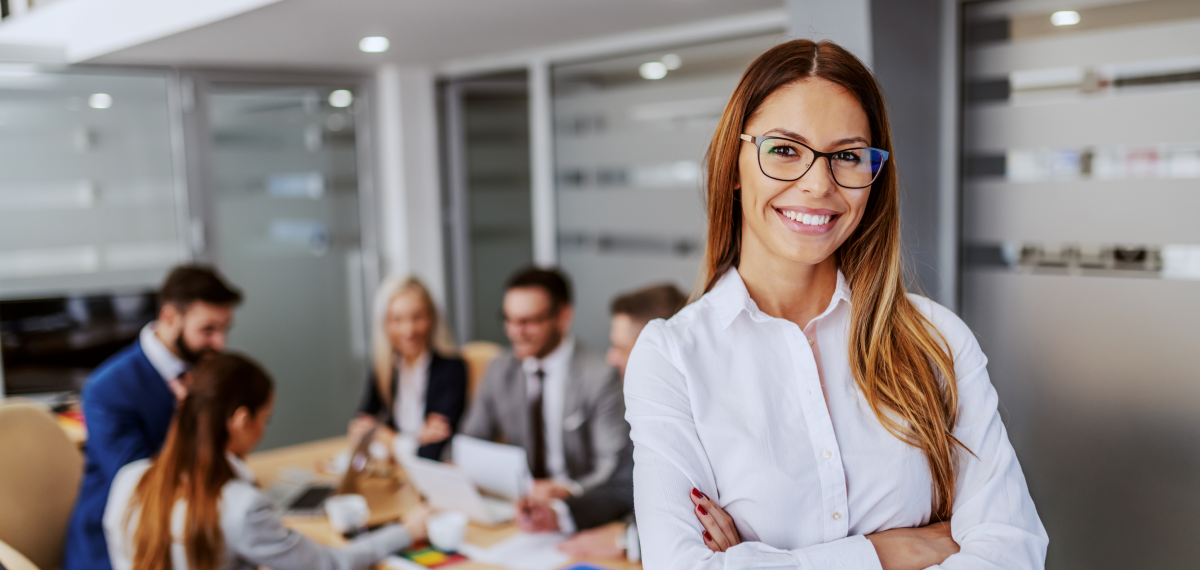 If you were to look back at your professional journey, there is going to possibly be at least one instance where you quit a job or considered quitting one because of a manager. No matter how fantastic the incentives and benefits at that organization were or how great the career opportunities, working with a bad manager can be highly demotivating, to the extent that 58% of people say that they have left a job because of their manager.
And quite naturally so. Employees gauge their connection and engagement with an organization based on their local environment. And a key influencer of an employee's engagement in the local environment is the manager. If managers are not able to provide the value that employees seek, it leads to disengagement. And we all know from personal experience and through data that an unfulfilling manager-employee relation leads to higher attrition and larger employee turnover cost.
Without manager intervention, engagement is never achievable.
When a whopping 6 out of 10 employees say managers are the reason they quit an organization, it is data that cannot be easily ignored. Clearly, a dampened relation between an employee and the manager creates an instant disconnect between an individual and their motivation to work. And inversely, when a manager has the knack to not only get work done but can also lead his team to mutual success, then team members are likely to be more engaged. And by more engaged, we mean more motivated and willing to do their work.
So, for HRs, under whose umbrella the scope of employee engagement actually falls, finding an ally in managers is key to driving real employee engagement. No matter what HR does to enhance the work environment, ensure work-life balance, and enable an open culture, if a manager isn't equipped to support and empower team members, then all engagement efforts will ultimately fall flat.
Now, if, one hand, bad managers can sky-rocket attrition, a good manager can fortify retention at an organization. Some of the top leadership qualities that employees seek in a manager and that can add strength to engagement are:
Continuous feedback: Annual performance review can't be the only time when employees get to hear their manager's feedback anymore. With the millennial generation taking over the workplace, there is a shift towards the need for more frequent and face-to-face feedback. While 58% of managers believe they are giving adequate feedback to their team members, the truth is, more than 65% of employees feel they are not getting enough feedback from their managers. Evidently, more frequent one-on-one meetings can bridge this gap along with ensuring the quality, consistency and action-orientation of the feedback.
Genuine care & support: We're humans first before all else and one of our most basic needs is to build connections. Even in a work environment, employees seek to build a bond with their managers and the rest of the team. When a manager is able to practice fairness, is able to treat the team as equals, and show genuine interest in the lives of the employees beyond just their work, a sense of trust is built in employees that leads to high levels of engagement. In fact, a survey by Qualtrics reveals that employees whose managers helped them manage their workload are eight times more likely to stay with the organization. And, mind you, that is no small number!
Growth & development: "Is my manager only taking interest in getting working done or is he/she also taking a keen interest in my career growth and development?"   Managers who understand that their work doesn't only entail project management but people management too fare much higher in having happier and engaged teams. When employees are able to exercise their strengths and contribute to the best of their abilities, they feel more fulfilled and, in turn, are more productive. So, a manager who can help employees map their personal goals with the organizational goals and enable them to grow with the organization often has great magical powers when it comes to retaining employees.
Recognition & appreciation: It is not always about monetary benefits and promotions. Showing regular appreciation and recognizing the efforts of employees can boost morale. This can be in the form of a shout-out during a team meeting, an appreciation email, or a genuine word of thanks shared during a one-on-one interaction. Being acknowledged and seen are great determinants of employee engagement.
Finally, real engagement is when individual employee needs can be met. Umbrella initiatives with a one-size-fits-all approach have severe limitations. While Family days, Friday fun, team lunches and rewards are some of the great ways to engage the larger population, what really makes a difference is when employees feel heard and seen. As Meena Kumari, Director of HR at Airmeet puts it in one of her recent interviews with CultureClub, when employee experiences are different, you have to give them different solutions.
For someone who has contracted COVID, or whose family member has been infected or is going through anxiety, the solutions are all going to be different. There is no standard solution for each of these that can be picked out of a company policy. And in such moments if employees really need to feel cared for and supported, managers need to be empowered to make decisions that are empathic and people-focused.
True engagement starts with empowering managers.
While understanding the criticality of managers to employee engagement is one thing, the real challenge lies in empowering them to be people managers. Are you promoting employees to managerial positions after gauging their leadership skills? Do they have access to necessary training to become better people managers? Do they have the tools and resources needed to engage their staff?
As a people leader, your focus will ideally be on enabling managers to be great people managers who will, in turn, drive engagement within the team. From a top-down approach, a bottom-up approach to engagement is underway. And HRs will be facilitators of a more personalized and focused engagement strategy. And managers the key drivers of the same.
After all, as Brene Brown, author of Dare to Lead puts it, "A leader is anyone who takes responsibility for finding the potential in people and processes, and who has the courage to develop that potential."