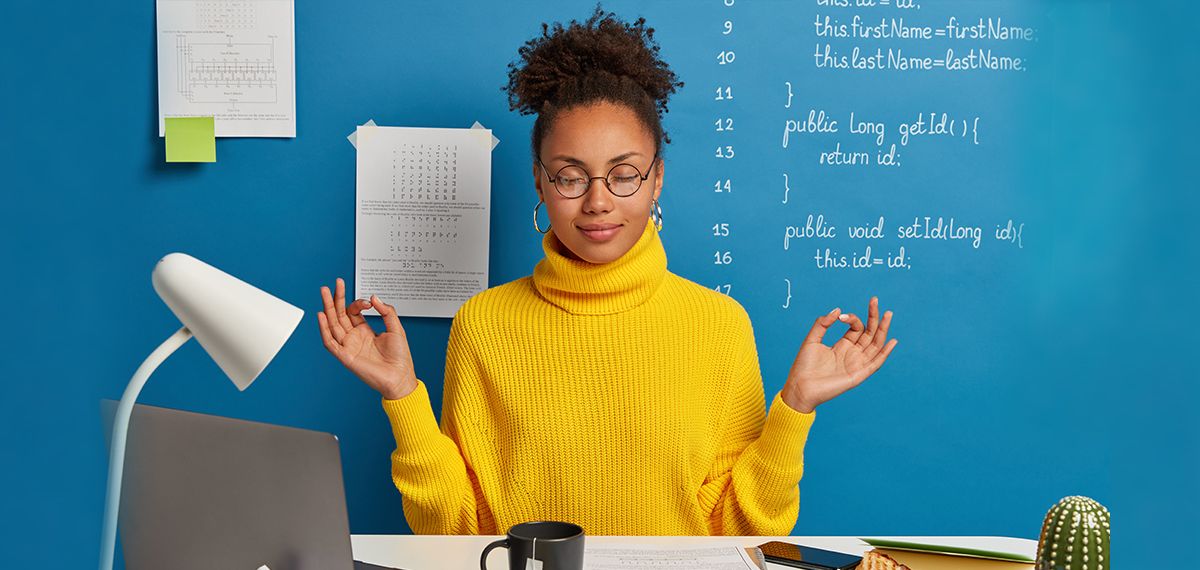 It is a well-known fact that bosses, in general, are impressed by productive employees—the ones who value the company's time and effort to make the world a better place by making a great product or service. Smart employees are aware of this and try their best to be their productive selves at the workplace. They know this is the key to a successful career. After all, happy boss, happy life, said everyone in whispers.
Well, the downside to this philosophy in life is that employees are often driven to be their productive best throughout the year. But giving one's hundred percent all the time is an impossible feat. The illusion that some employees chase by working themselves round the clock without any consideration to their personal crises or physical and emotional health is a major issue, and often overlooked by both leaders and employees.
Upping the balance game
Being productive is great but running after hyper-productivity isn't. All work and no play makes Jack a dull boy. Let us tell you why.
When employees disregard their physical and emotional needs to scale the career ladder, it almost always backfires. It not only impacts their overall well-being but also their career. Yes, working round the clock without any concern for our needs is extremely harmful. When we lead an imbalanced life, our productivity levels do not surge. In fact, they tend to lower gradually. Not just that, our creativity suffers too.
So, when we are working insane hours every week trying to reach our goals, we are actually draining ourselves completely. We shove ourselves so much into our work that it leads to a number of problems such as:
Increased levels of irritation and anxiety
No interest in social interaction
Loss of emotional hygiene
Screen fatigue
Lack of personal growth
These are just a few problems that do not work in your favor when being hyper-productive. When we don't have a work-life balance, we can never really give our best to our company even if we want to. Burnout can be a real challenge that not only handicaps our work life but also our personal lives.
Lest the balance is lost
As we have hinted earlier, work-life balance does make a happier and balanced individual. And the more balanced an individual is, the happier an employee is. It's science!
And we got evidence to prove it. In 2019, a monster.com survey revealed that more than half of India's working professionals fail to achieve work-life balance. Yes, around 60 percent of Indians admitted that their professional lives kept on intruding into their personal lives. The rate was of course higher in metropolitan cities when compared to non-metros. These individuals complained of various physical ailments as well as an impact on their personal relationships, commitments, etc.
But according to a report by Statista, India is in a better position when compared to the U.S. and UK. In fact, the Dutch enjoy the best work-life balance with a score of 9.5 out of 10 followed by the Italians and the Danish.
"For an organization, enabling employees to maintain a work-life balance is important because it stimulates both employee engagement as well as employee retention."
Recent times have witnessed a major shift in terms of employee behavior. Educated millennials are now looking for jobs that offer a better work-life balance than their current companies. The above-mentioned statistics are dark reminders of burnout and work-induced severe stress.
People have realized the ill effects of working long hours and having stressful jobs. Bigger packages are no more traded for an employee's well-being. According to a Gallup report, How Millennials Want to Work and Live, more and more millennials keep switching jobs searching for better work environments and company culture.
Leaders at many young startups have now started understanding the employee psychology and have begun emphasising the importance of a more flexible and hybrid culture that allows employees a better chance to enjoy an improved work-life balance.
Surveys can help gauge the work-life balance of remote employees
Even though a growing number of leaders are accommodating the idea of encouraging a work-life balance, it remains a difficult job. It is not easy for leaders to identify whether employees can maintain a work-life balance. It's quite easy to lose oneself in meetings, daily tasks, and emails often forgetting to check in on one's employees. This has been even more difficult with the onset of the pandemic.
Teams that used to brainstorm ideas together and share lunches together have to work remotely now. While this has been a boon for many reasons, a lot of employees admit work from home has taken a toll on their work-life balance. And it's quite difficult for leaders to measure the temperament of each of their employees via a 30-minute video call while trying to finish a high-profile project.
It is under such situations that surveys come in handy. Employee surveys are basically questionnaires that are designed to gauge various factors in an employee's lifecycle in the company. The surveys are generally used to track different metrics like job satisfaction, employee wellness, etc.
CultureMonkey, for instance, makes it extremely easy for leaders and HR professionals to monitor their workforce by providing an entire library of surveys. In case the leader or HR member wants to check the work-life balance in their employees' lives, they can customize surveys just for that or use the template dedicated to work-life balance from the vast survey template library offered by the platform.
15 work-life balance survey questions
Curating a list of questions for a survey that is specifically dedicated to a particular driver of engagement, say work-life balance, can be cumbersome if one does not have access to an employee engagement platform. To make things easy, we have listed down 15 work-life survey questions that leaders and HR professionals can ask their employees.
How often do you work beyond your specified working hours?
Are you satisfied with your current work-life balance?
Can you cope with the current workload assigned to you?
Does your work schedule allow you to spend quality time with your friends and family?
Are you suffering from burnout or work-related illnesses?
Does your manager/team leader respect your work-life balance?
Do you have enough time to destress from your work schedule?
Have you ever disregarded your personal commitments due to work?
Do you have time to pursue personal interests and hobbies?
How much time do you spend with your friends and family on a daily basis?
Do you think your teammates have a healthy work-life balance?
Can you set strict boundaries between work and life?
Do you need extra help to complete your work tasks?
Is the company's overall culture empathetic to your needs?
How often have you worked during vacations?
Choose a survey for your company
It is important to remember that every company functions differently because no founder or leader functions the same. That is why policies and culture vary from company to company.
Leaders (at all levels) must remember that employee engagement survey questionnaires must be customized as per their company's needs while pursuing an employee-first approach because the purpose of conducting surveys is to understand the employees while offering actionable solutions for the growth of the employees as well as the company.