New in CultureMonkey: Richer lifecycle reports, seamless integration with any HRMS, and more.
We are passionate about making the lives of HRs and managers easier. And what helps make our passion a reality is all the feedback we get from our customers. So that's what we did this past year - we took feedback from our customers, huddled around a desk, and made enhancements to our product that is now helping HRs adopt and use CultureMonkey more efficiently. Here's sharing them with you too!
Make better decisions with richer lifecycle reports
Our fully automated employee lifecycle surveys help HRs stay on top of employee experience across various stages of an employee's journey. We've now added more drill-downs and insights into the lifecycle reports that will help you make more informed decisions around employee retention and talent management.
Here are the top 5 improvements that give you added visibility into the employee experience at your organization:
#1 Get full summary of important employee engagement metrics at every stage of the employee lifecycle
You don't have to go scouring through the reports to get to the metrics that most matter to you. You can now access key employee engagement data like the employee engagement score, overall participation on your survey, eNPS score, overall sentiments captured from the employee anonymous feedback and more on a single screen, and across each stage of the lifecycle.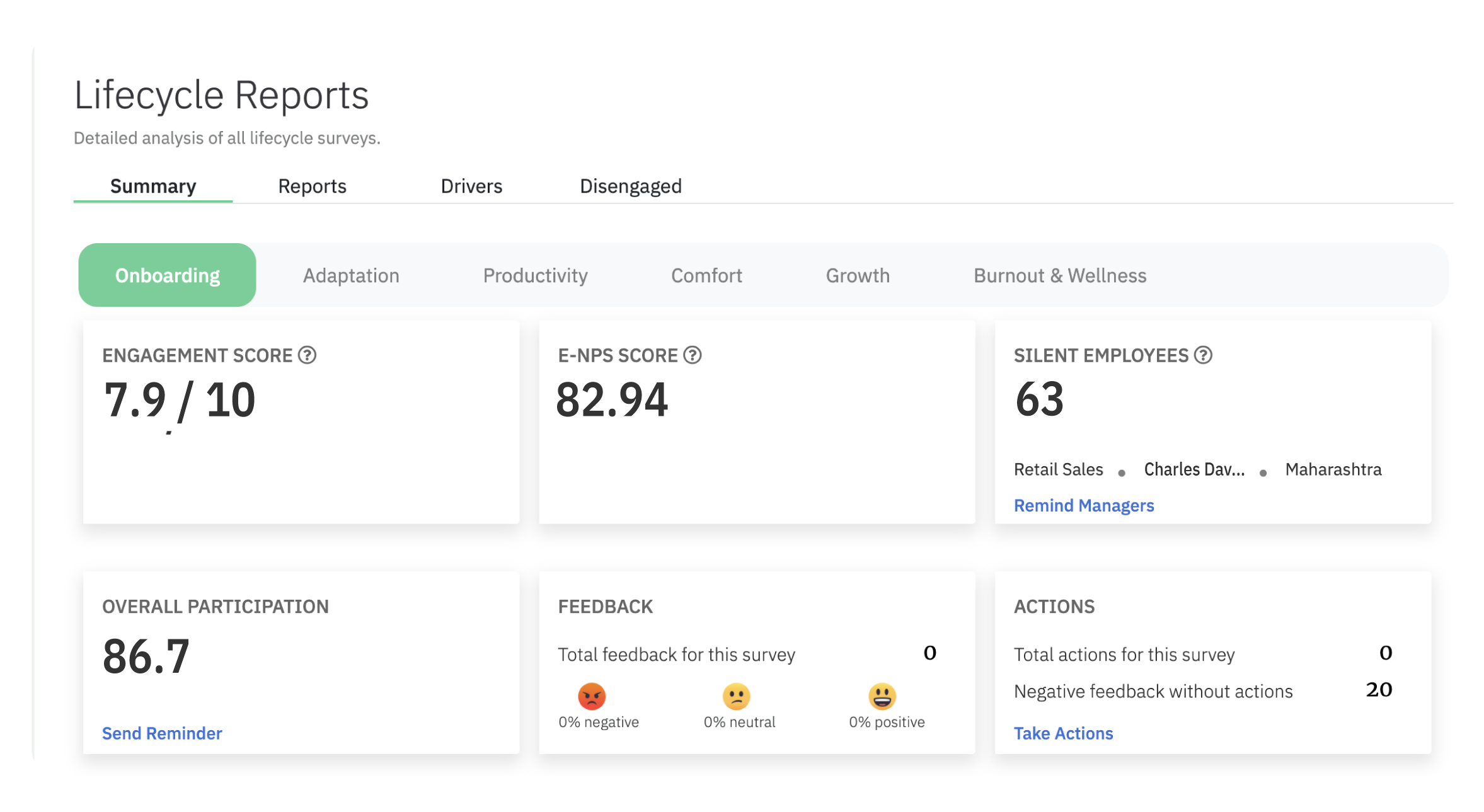 #2 View how your employee engagement score is changing over time, and across employee lifecycle stages
Track how your employee engagement score is changing over a period of time - daily, monthly, yearly - across employee lifecycle stages. This view should help you drill down into how specific organizational changes are impacting employee experience.
For example, did virtual onboarding during the pandemic have an impact on the employee engagement levels? Or, has the return to work changed the employee engagement levels?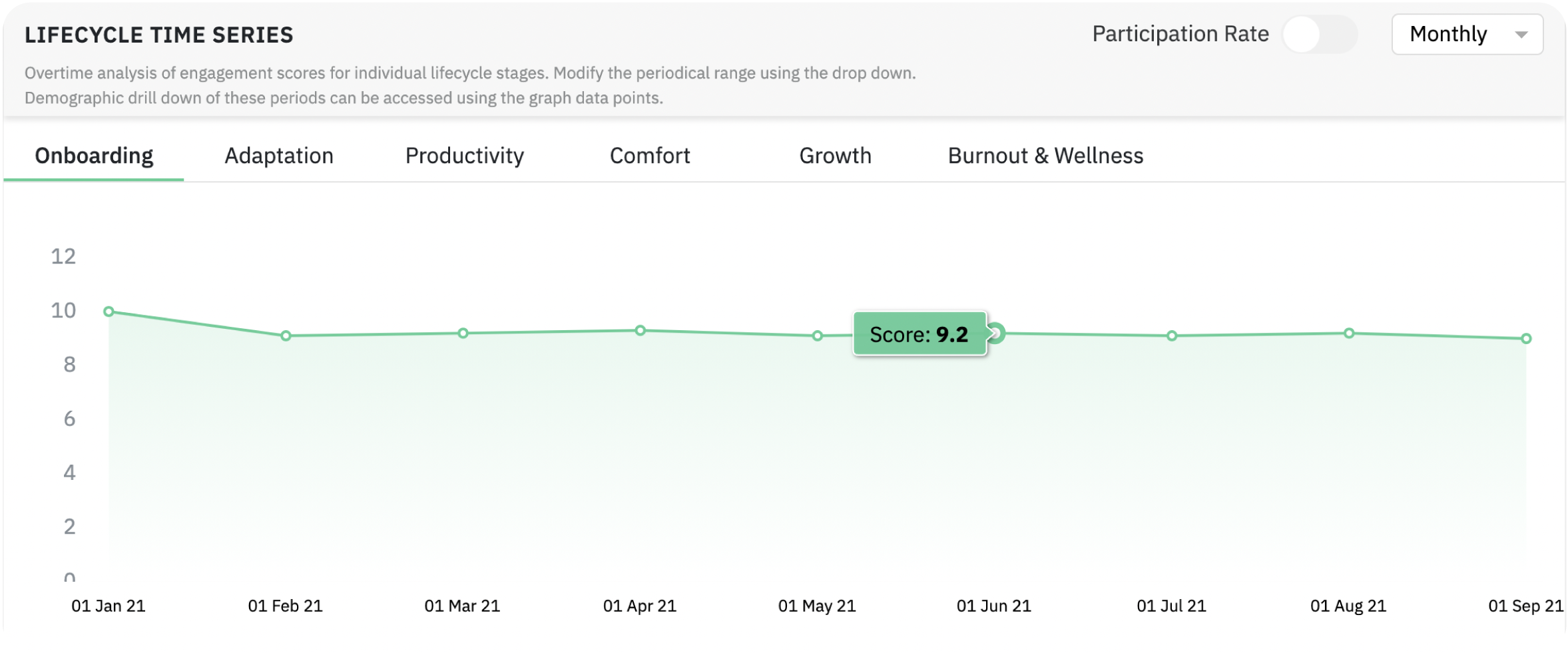 #3 Access single-frame view of all the important metrics in each stage of an employee lifecycle
Want to present a quick report to the leadership team about the important employee engagement metrics at each stage? This graphical visual serves just the purpose.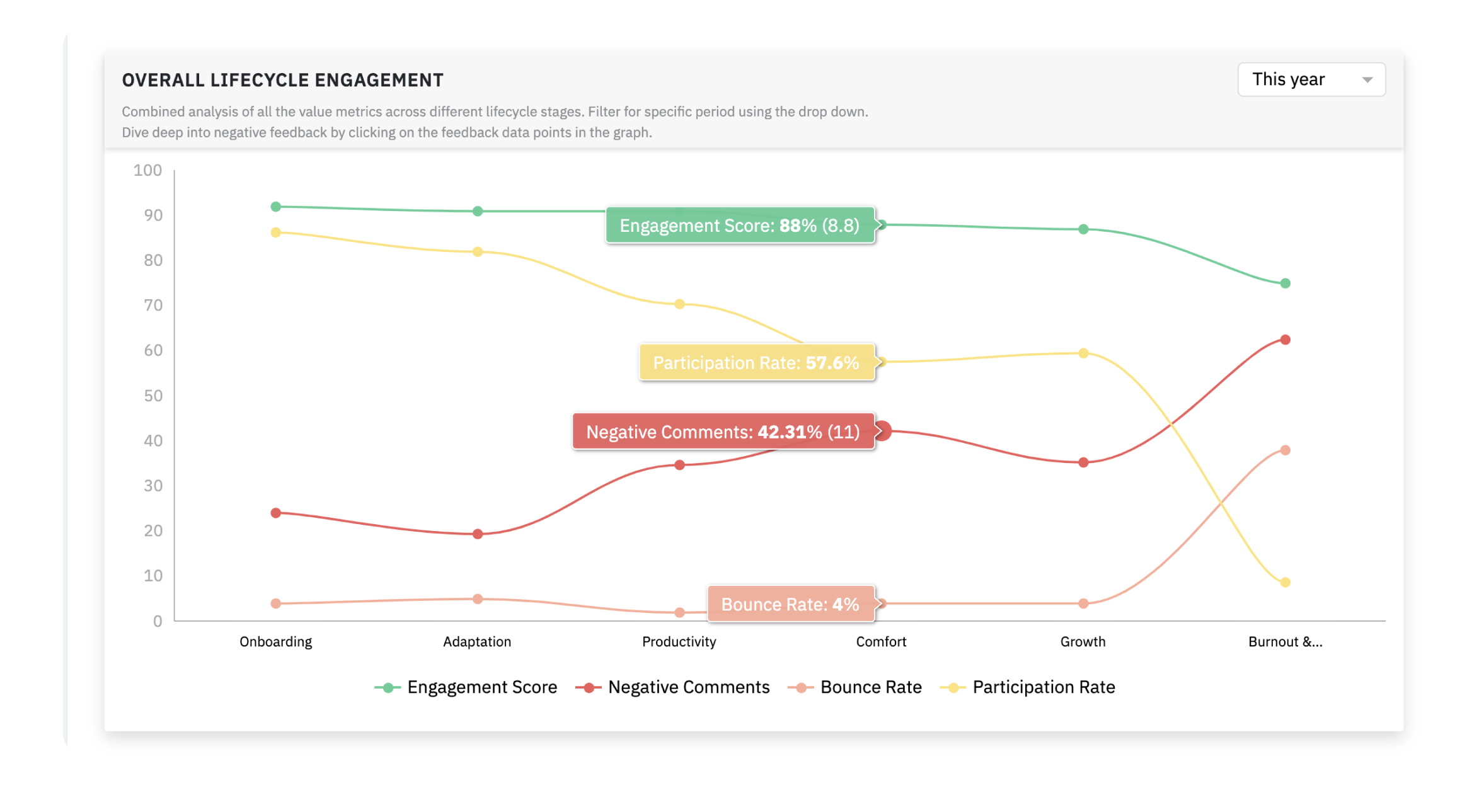 #4 Identify stages with maximum disengagement, act on root causes and prevent attrition.
Silent employees are all those employees who rated the organization poorly in the employee feedback surveys or didn't answer the survey at all. The more the silent employees at a certain stage, the more you need to focus your attention there. Because, your silent employees are most prone to quit, be less productive at work and bring an entire team down with their lack of participation or tendency to be negative about the organization.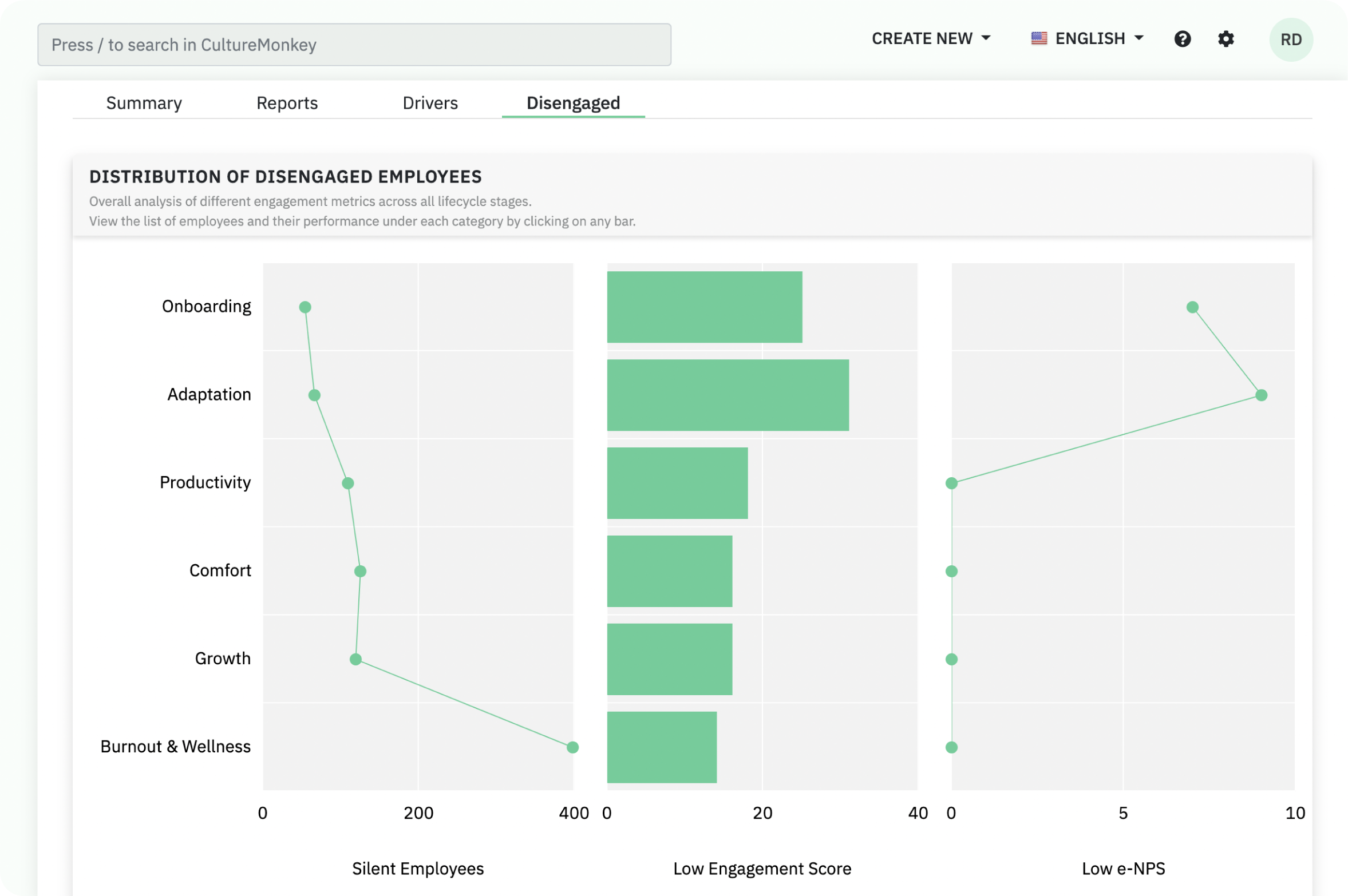 #5 Stay on top of your top talents' engagement levels and strategically retain them.
Will you stop worrying about losing your top talent to a competitor if you can gauge their engagement levels in real time and strategically retain them? With the 'confidential' feature (as opposed to anonymous) on the platform, you can drill-down to see every employee's engagement levels at different stages and take necessary steps to improve retention.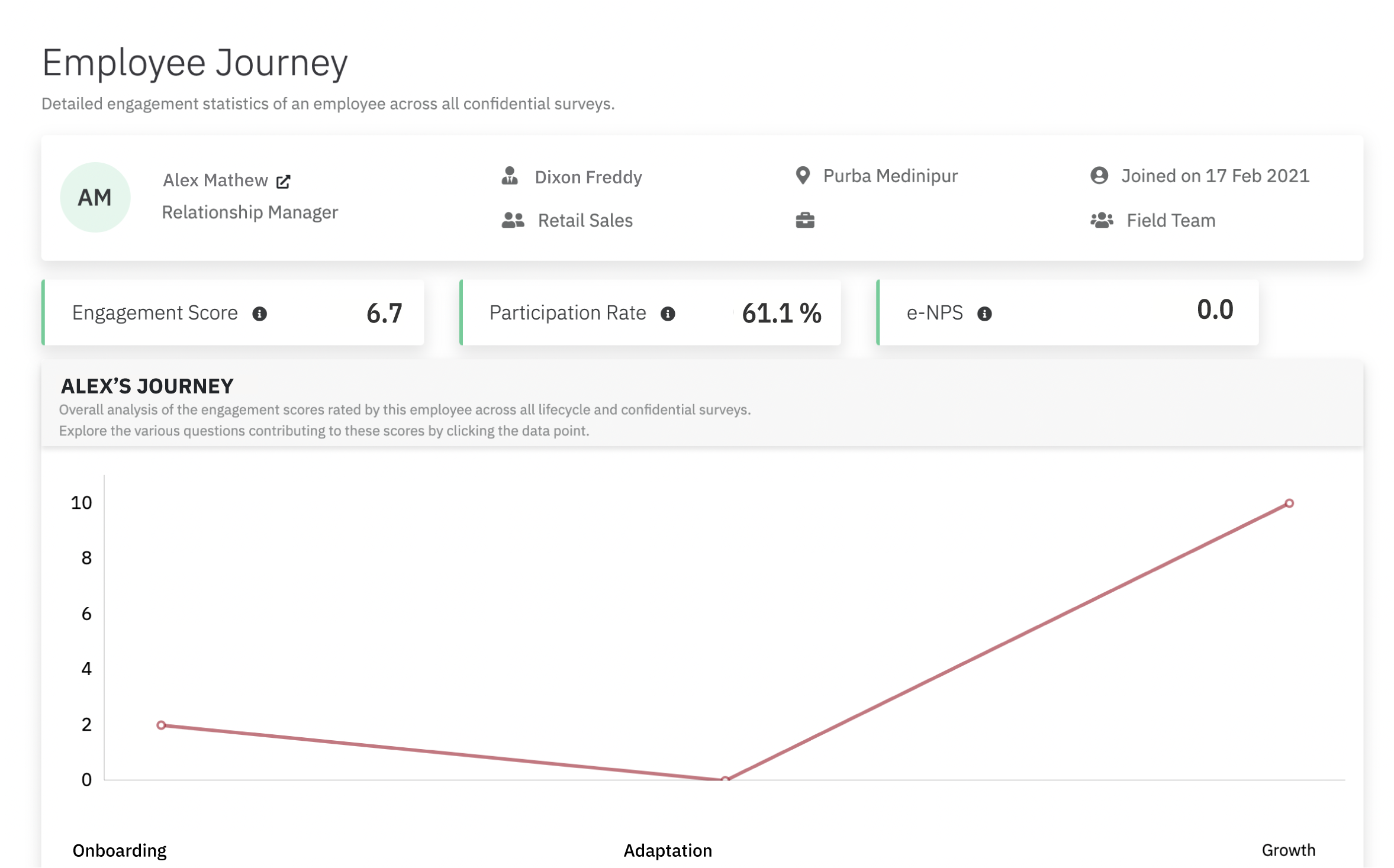 Faster and smoother navigation of heatmaps
Heatmaps are a source of deep insights. And nothing should ideally stand between you and these insights. With pagination and a new filter, we have made it easy for you to get to the data that you want to look at with ease.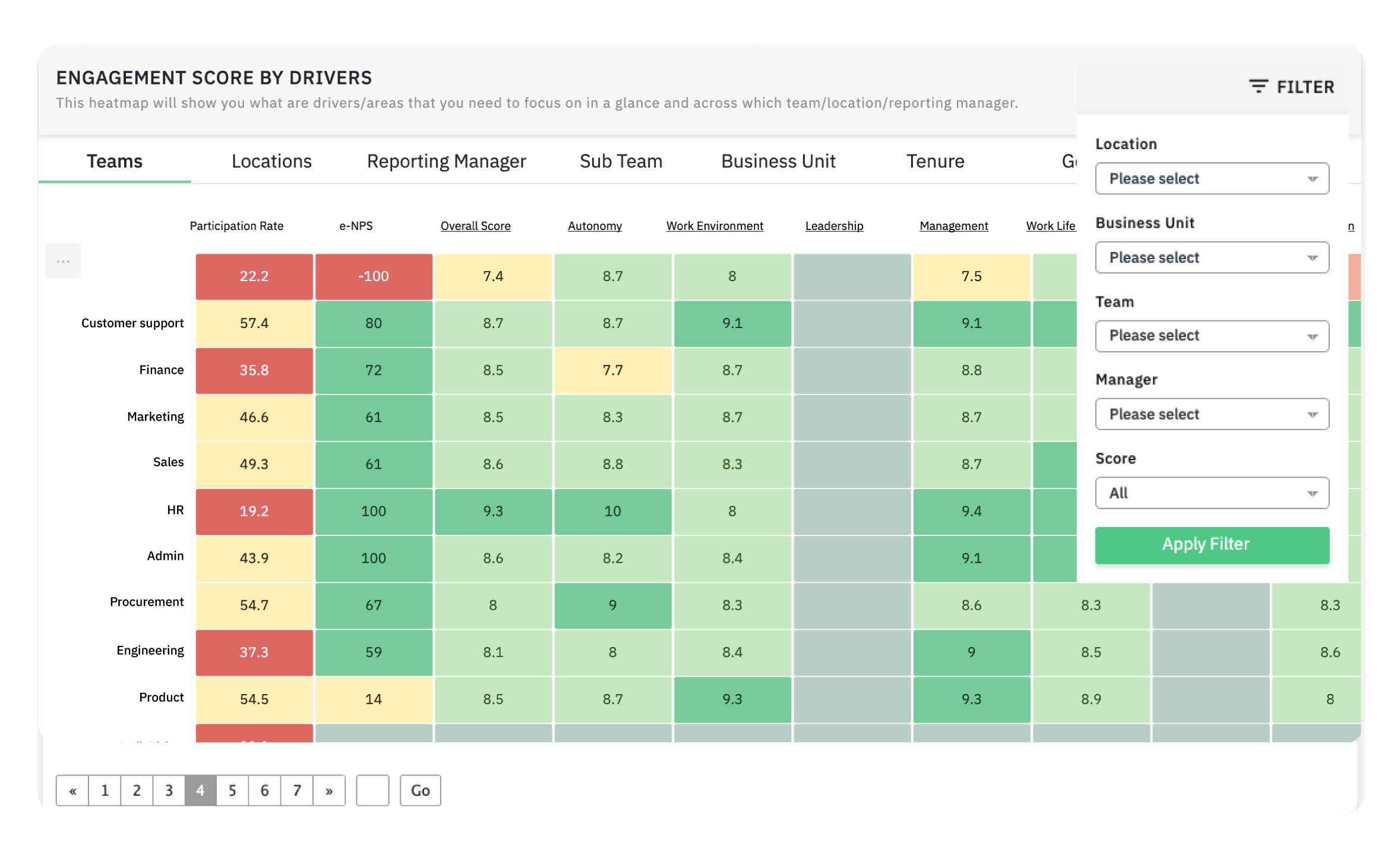 Send automated reminders with custom email templates
Employees are busy. Filling in a survey isn't on top of their minds. That's why reminding them to do so is important. With our new range of custom templates, you can send out automated emails to boost survey participation.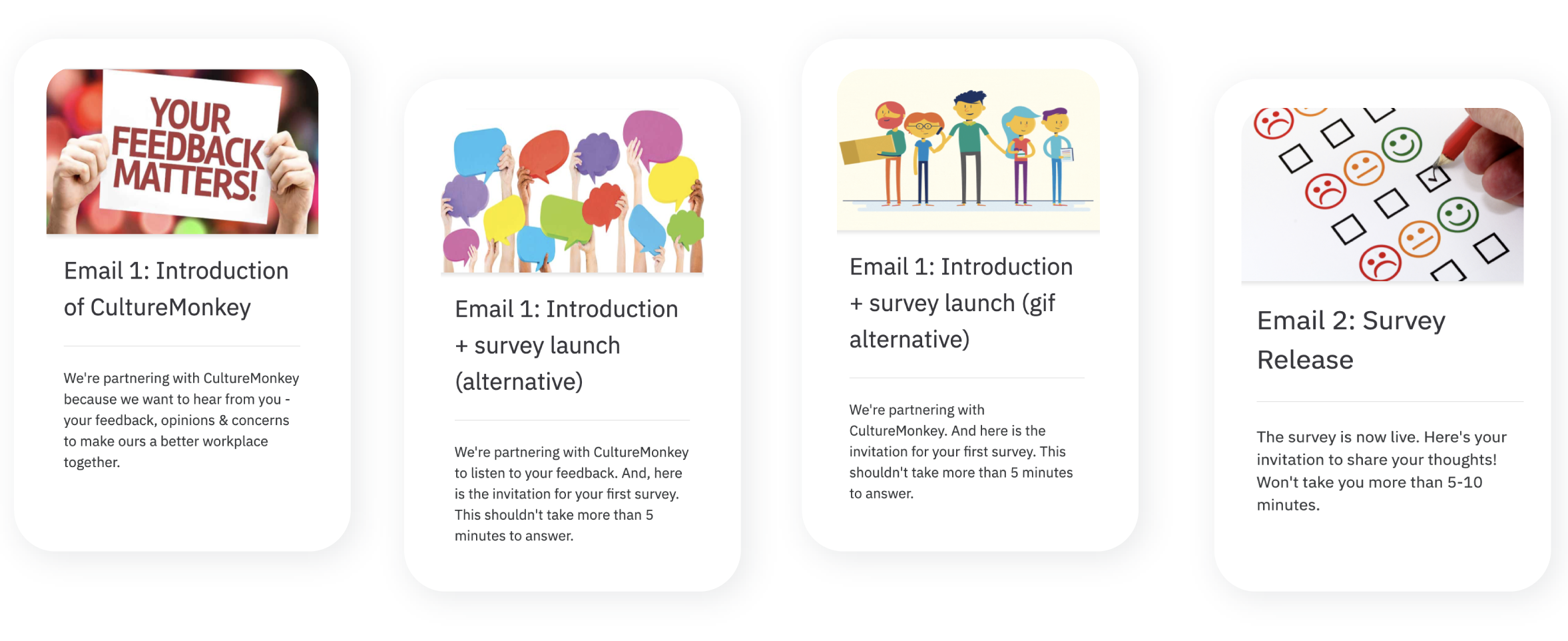 Generate reports with employee engagement metrics that most matter to you
Not everyone wants the same type of report. So you can now choose the metrics that you specifically want in your report and download it directly from the app.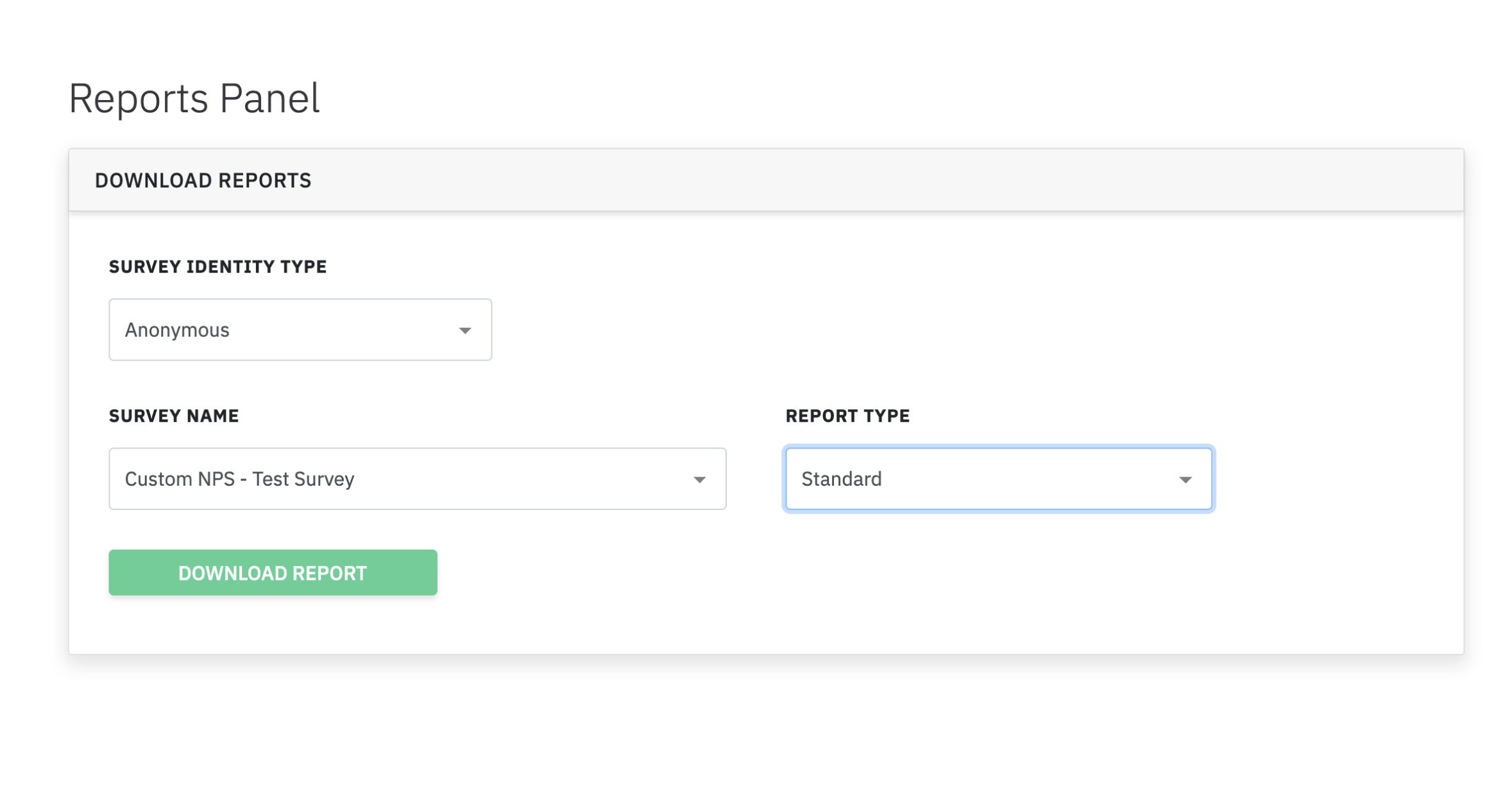 Capture positive employee reviews on Glassdoor
For every employee who gives you an 8+ score on the eNPS survey, you can redirect them to the Glassdoor page of your company to add their review. An easy and simple way to employee advocacy.
Employees can answer surveys at their pace and from any device
Employees may not always have the time to complete the survey in one go. No problem! Employee surveys on CultureMonkey now auto saves every 15 seconds. This means, employees can choose to take the survey at their pace and also access the survey from where they left off on any device.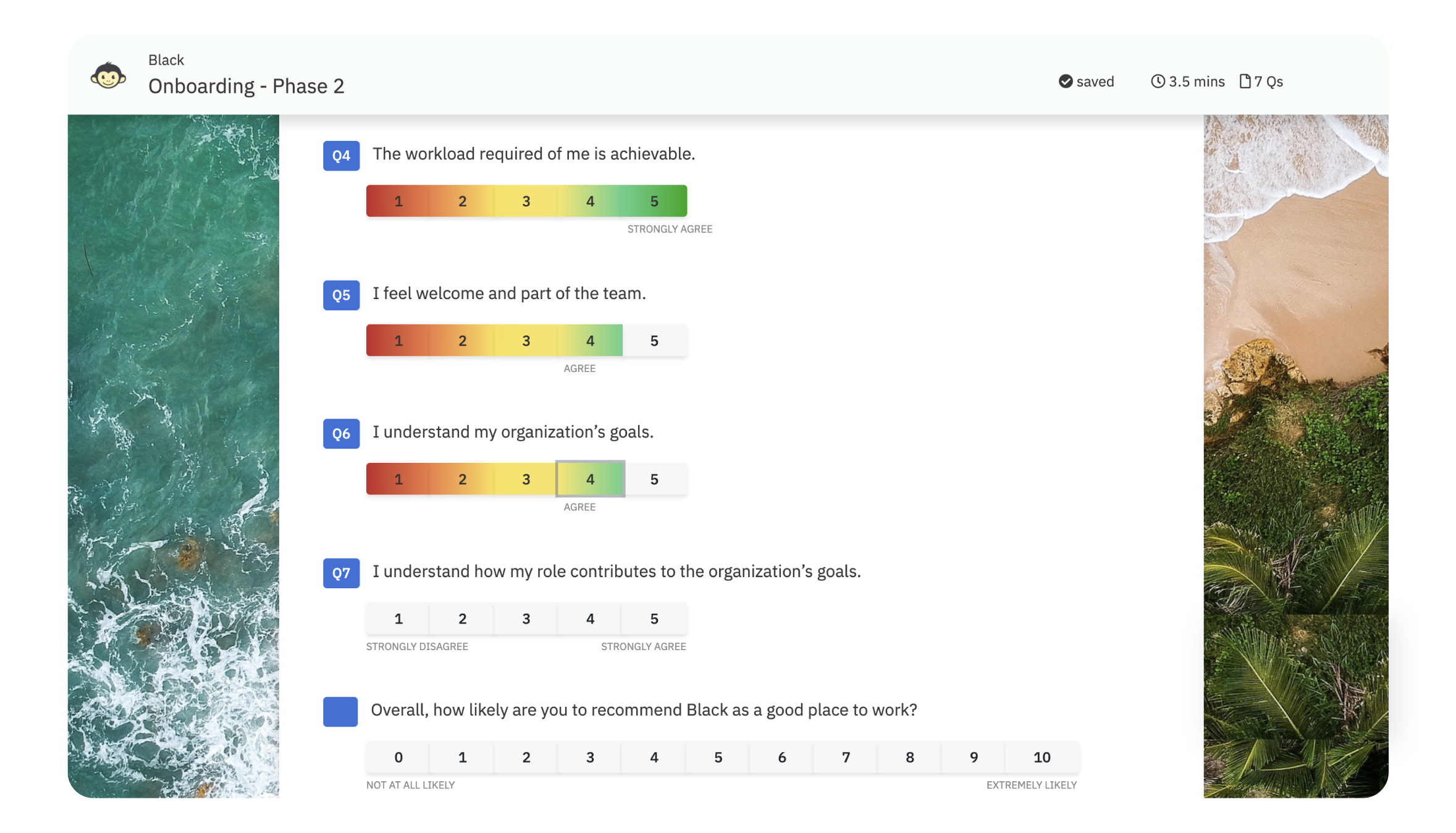 Create interactive surveys with image-based questions
Employee surveys don't necessarily have to be drab and boring! You can now add image-based questions to your survey to help employees answer better. Also, a great way to lay aside some of that survey fatigue.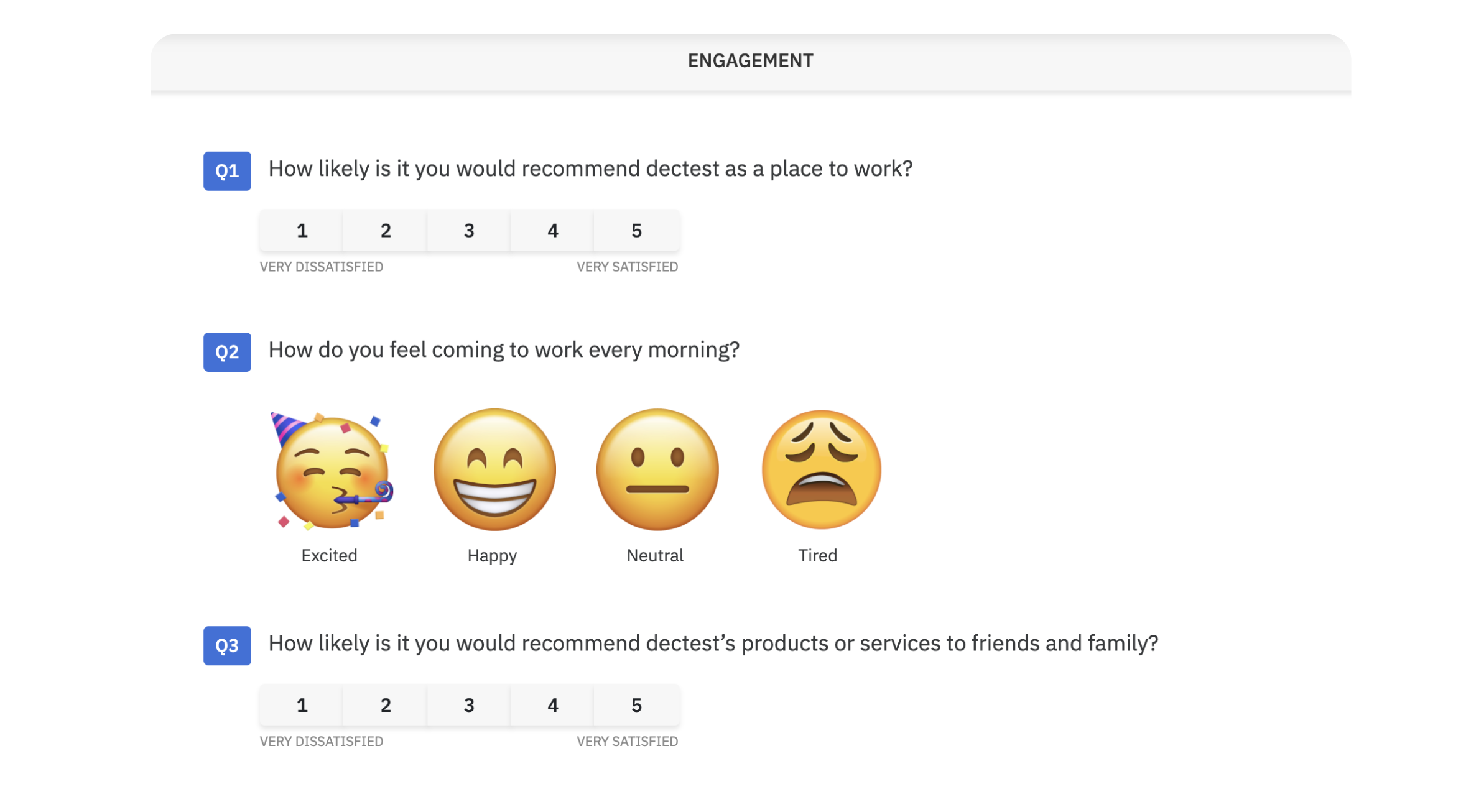 Have employee data flow from your HRMS to CultureMonkey seamlessly

Manual transfer of employee data can be tedious, would need extensive support from your IT team, and also come under archaic compliance scanner. And in any case, we don't live in an era of manual data transfers anymore!
That's why we take integrations very seriously. And over the last few months, have added a few new possibilities to our kitty.
#1 ZOHO People integration
You can integrate your CultureMonkey account with Zoho People in just a couple of clicks. CultureMonkey pulls employee information from Zoho People and ensures they are synced in real-time as you modify or add new employee records on Zoho.
#2 SFTP for bulk uploads
CultureMonkey supports good old SFTP so your enterprise HRMS can periodically send employee data as a CSV/Excel export via a secure protocol. A unique storage space is allocated for you, and files are processed in daily/weekly intervals.
#3 Employees API
Our brand new Employees API is available so you can manage your employee records programmatically. If you use an in-house HRMS platform (or a platform we don't integrate with yet), integrating with our RESTful APIs should be a cakewalk for you.
Finally...
We get it - HRs and managers are not necessarily tech experts and shouldn't be expected to be one, right! You have enough and more on your plates already. That's why a platform like CultureMonkey should be easy to use and help you do what's already on your plate faster, better and more easily. And that's what we are constantly striving for too. So please keep all that feedback coming, we love hearing from you!😊

---