Why do you need to send a culture survey? Top tips and survey questions to improve your workplace culture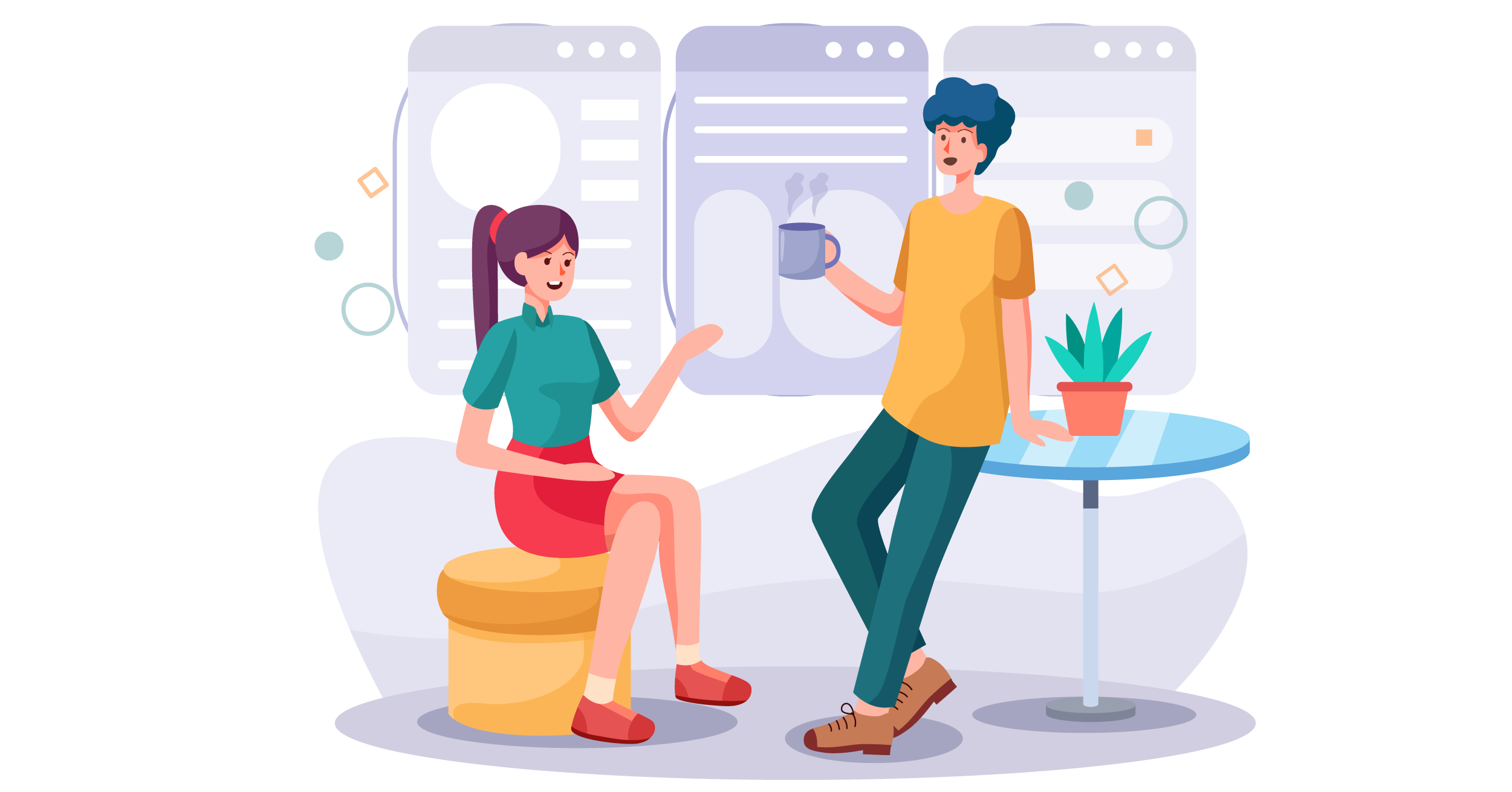 In times of the great resignation, strong workplace culture is what will act as a flag bearer in retaining your top talent.
Based on recent research by Linkedin -  77% of companies focus on employee experience to increase retention

Especially, when most companies in the world are adapting to either a fully remote or hybrid work environment, leaders need to ensure that the company culture is well taken care of.

"Customers will never love a company until the employees love it first." – Simon Sinek.
The statement above is the bedrock of developing and sustaining great company culture practices at any organization.

But what is company culture? - Truth to be told, the culture of a company cannot be defined or measured, but it's safe to assume that it is the value, belief, and attitude of the company as a collective.
Let's assume Jim works in finance for an XYZ company, and he works under a manager named Alex, who is openly biased towards employees.

Alex openly favors employees who flatter him, and most of Jim's colleagues try to get things done for him the way he wants to get his due appreciation.

But, the problem for Jim is he is never comfortable using flattery as a technique to his boss to get preference over other employees.

At the same time, Jim is afraid to go and report his manager's impartial treatment towards him to his upper management as his management doesn't have an anonymous feedback system in place. Thus exposing Jim to a scenario where his honest and valid feedback might be used against him negatively.

Now, if you observe closely - the manager's biased treatment towards his employees, the management not caring to facilitate anonymous employee feedback, and as a result, Jim feeling insecure about his work environment are some of the major red flags that will impact the culture of the XYZ company in this story.

With that said, now how do you know what are the things you need to do to create a good work culture that keeps your employees happy?

Stay tuned, let us cover just that.
How to improve the culture in your organization?

Culture eats strategy for breakfast. You cannot templatize what needs to be done to maintain a good company culture.
Because, culture is something that keeps evolving with every other employee you hire, as they bring new visions, new approaches, and thought processes.

With these new perspectives is how your organization will evolve along with the employees to keep up with their speed thereby providing a fruitful culture for their new and existing employees.

Growth or scaling efforts for an organization would not sustain without the leaders focusing on a great work culture for their employees in the first place.

Although there is no template to create and maintain a good work culture, there are certain basic factors one could focus on as a people leader to establish a good workplace culture for their employees.
Hire for culture-fit:- Culture always begins with hiring. It is essential that as an HR leader you frisk the employee well, not only based on their credentials and experience but also in terms of their character and attitude towards the people in general.

That is why it is essential to screen the employees well in the interview stage itself by asking questions related to the company's core values and beliefs. Apart from that, survey questions that helps you understand your employees' emotional intelligence to see if they are a perfect culture fit to your organization.


Emphasize on employee engagement  - Listening to your employees is hands down the first and foremost measure in improving your workplace culture. You must frequently listen to the feedback of your employees using employee surveys and align your culture strategy based on that.

Because engaging and retaining an employee is way better than spending time and resources in hiring somebody new and training them for the same job.


Show employees that you care about them - HR leaders need to realize that Fun Friday, potluck, and occasional team lunches/dinners don't mean that employees will be rejuvenated and be optimally productive.

Thus it is essential for leaders to frequently listen to their employees, invest in employee wellness initiatives, provide them with upskilling opportunities, and most importantly recognize them often to make them feel that you genuinely care about them as an individual.


Encourage a culture of transparency and anonymous feedback - A culture of transparency if practiced well, can make employees feel valued and improve their trust in the management. This would further enhance their productivity and overall engagement.

It is essential for leaders to be transparent while communicating with their employees. The best way to do it would be to send anonymous employee surveys to listen to the transparent views of their employees and their engagement needs to cater to their specific needs better and build trust.


Promote a sense of togetherness and belonging - Creating a sense of belonging and togetherness in an organization begins with the way a leader behaves with their employees. A good approach for starters for a leader would be to know their employees well on a personal level, understand the blockers in their work, and give a personalized solution to them.

The best way to facilitate this would be to conduct frequent one-on-ones with the employees, alternatively one can use a pulse survey tool to understand the mood of the employees better.
Employee survey questions about culture

One might think about what is the benefit of conducting an employee survey on company culture, and how it would make their job as an HR leader easier in identifying and resolving the red flags in their culture?

The answer to this question is pretty straightforward, which is - "Choosing the right and relevant survey questions and being employee-centric in conducting the survey." Yet many HR leaders ignore this in the heat of management's pressure in conducting an employee survey within the given time frame.

It is essential for you as a leader to listen to unadulterated feedback about your company culture from your employees to understand their needs better and improve them accordingly.

This is where an end-to-end employee engagement solution like CultureMonkey comes to your rescue. CultureMonkey enables HR leaders to seamlessly listen to their employees' feedback, helps them analyze their feedback sentiments, and provides them with actionable insights to improve their company culture.

With that said, here are the top 10 culture survey questions that we've meticulously curated for you, to get the relevant insights from your employees and improve your company's culture -
My company's values provide me with a good fit for the things that I consider important in life. (Rating question)
Working here, I feel that I can live a physically and mentally healthy lifestyle.
If I experience serious misconduct at work, I'm confident my company would take action to rectify the situation.
I am genuinely supported if I choose to make use of flexible working arrangements.
I have enough autonomy to perform my job effectively.
At work, I have the opportunity to do what I do best every day.
My manager provides me with timely feedback about my work regularly.
My management is strongly committed to diversity and inclusion at the workplace.
I am satisfied with the overall job security at my workplace.
From your perspective, what do you think the organization should do to improve the company culture? (Open-ended text-based question)
---