Top 4 tips to sustain employee engagement and morale in hybrid teams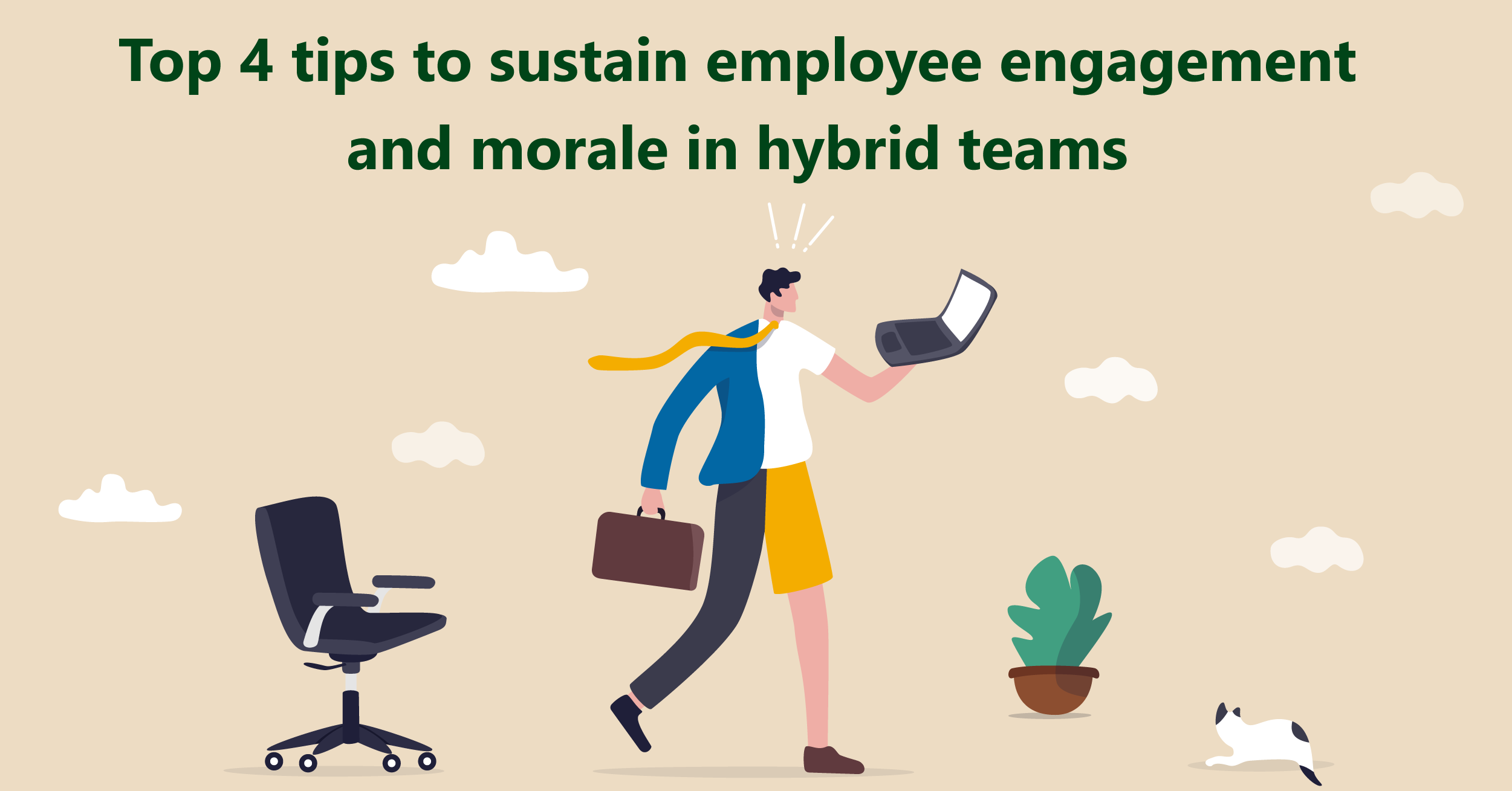 Take a minute, sit back, and think. What are you doing to keep your employees engaged and motivated? How will you ensure remote and in-person employees have the same engagement and productivity levels?

While it looks like we can finally see the light at the end of the tunnel, the majority of employees are not willing to go back fully on-site.

A recent study from Gallup shows the willingness of current and anticipated employees towards different work locations.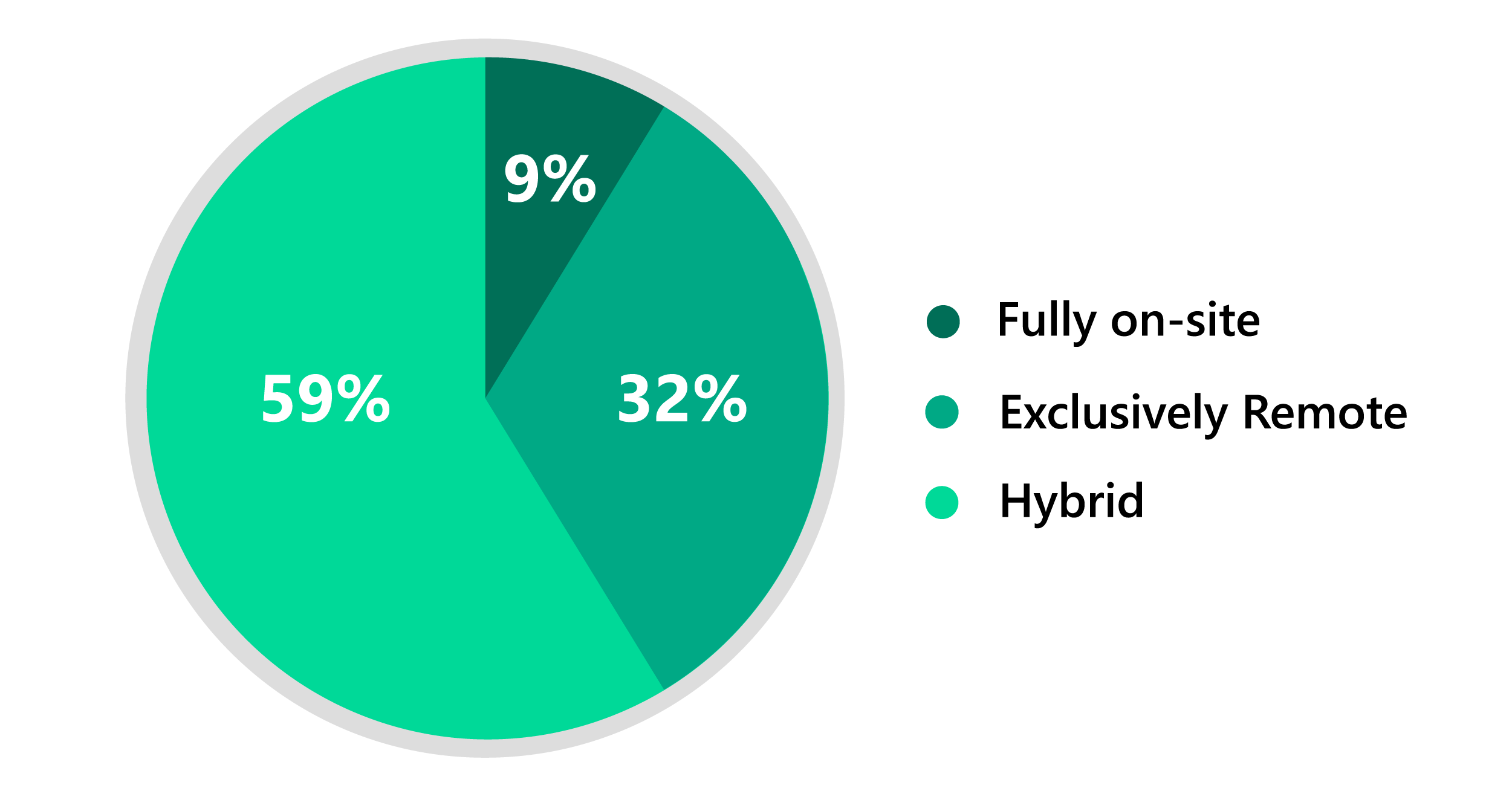 To overcome the core challenges of effectively leading hybrid teams, leaders must continually work to keep the human connection alive in their organizations. This article is for people leaders that covers four tips on how to thrive in the new world of hybrid work while sustaining employee engagement and morale.

# Tip 1: Foster belonging in employees: Make employees feel that they belong to the organization in the sense that it aligns with their values, and enables them to express important aspects of their identity.
"High belonging increases job performance by 56%, and reduces employee turnover risk by 50%"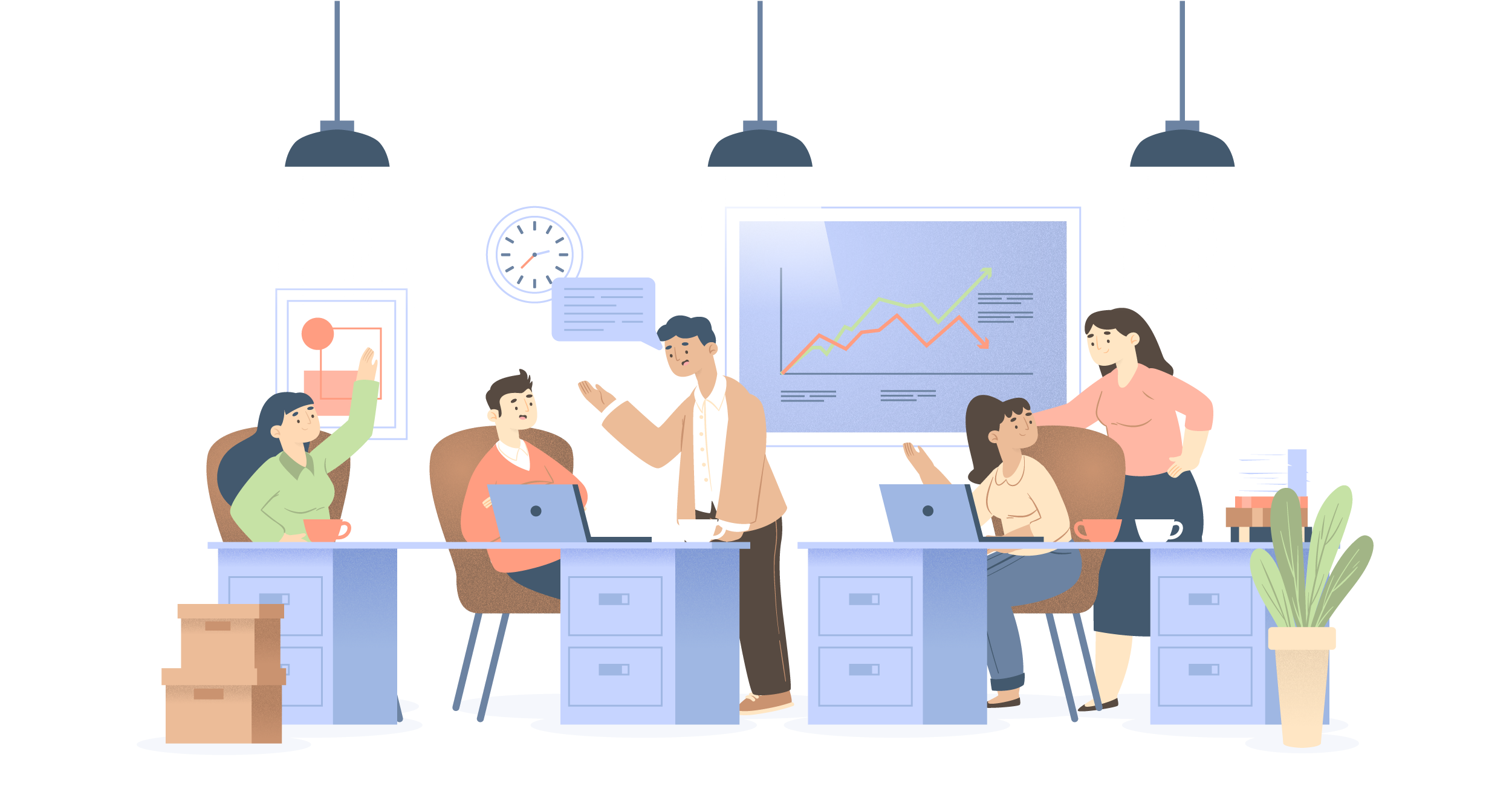 If workers feel like they belong, companies reap substantial bottom-line benefits. Research proves, that it enhances employee performance, and increases levels of engagement and well-being. Modern managers need to act as agents of meaning and purpose if they wish to retain their hybrid employees.

# Tip 2: Rethink employee well-being: Open a two-way communication to facilitate human connection and create a space for employees to raise their concerns vulnerably. Use anonymous employee engagement surveys to build trust and establish connections. This will help you to gain a valuable understanding of their mental and emotional needs while reducing the readiness gap.
"80% of organizations say workers' well-being is important or very important for their success, but only 12% say they are ready to address this issue"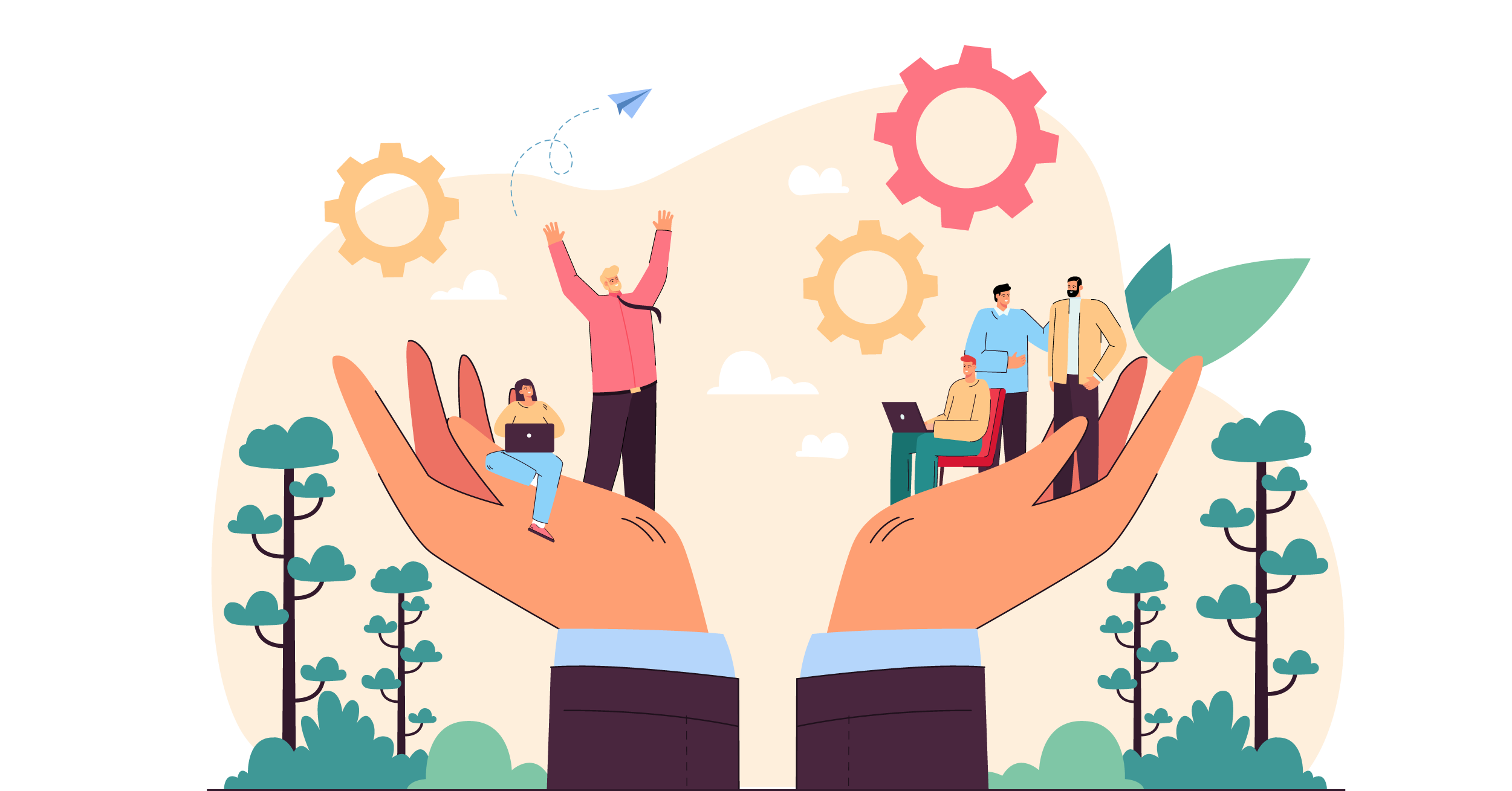 As a compassionate and authentic leader, take a genuine interest in your employees and build trust and connectivity in hybrid setups. The right digital tools will help organizations create a solid impact on the culture and leverage the intimate link between work and well-being.
# Tip 3: Allow flexibility within a structure: Allow personalization to motivate employees to thrive at work and home while having the freedom to create their own work strategies. Give employees the right amount of flexibility by being the guardrails that protects them from falling only when needed.
" 75% of executive leaders believe they are already operating within a culture of flexibility, yet only 57% of employees say that their organizational culture embraces flexible work."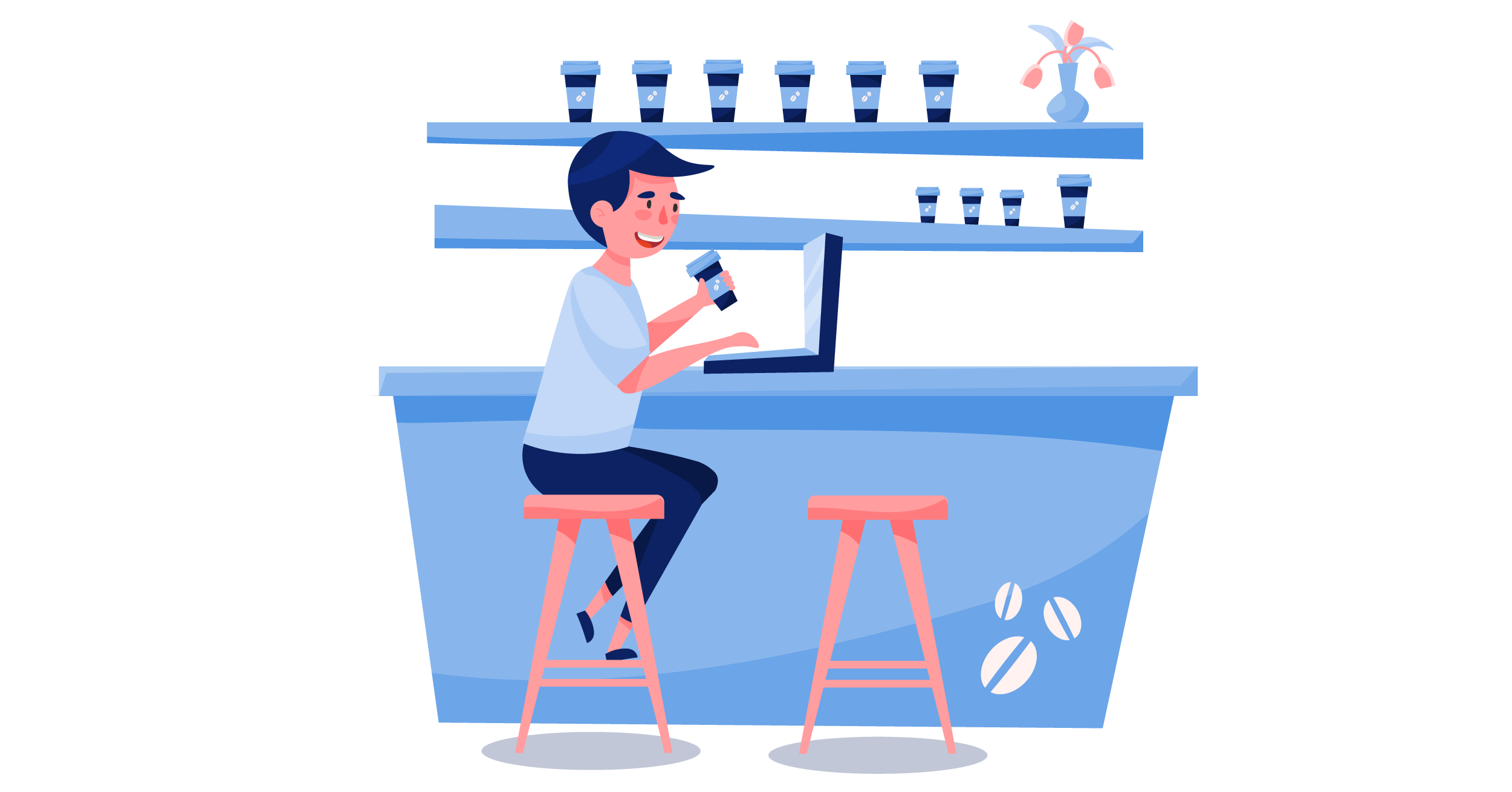 By emphasizing flexibility of the workplace, work time, and work technology that workers may employ, employers can strike the right balance with their employees between in-office and in-person setups intensifying employee engagement.

#Tip 4: Reinvent the future of work: Craft more human and purpose-driven employee goals and remind them that they're a part of the bigger picture regardless of their physical visibility. Equity, diversity, fairness, and a shared sense of purpose are becoming increasingly key to employee experience.  
"70% of executives believe that managers are as diverse as the broader workforce at their organization, compared to only 52% of employees."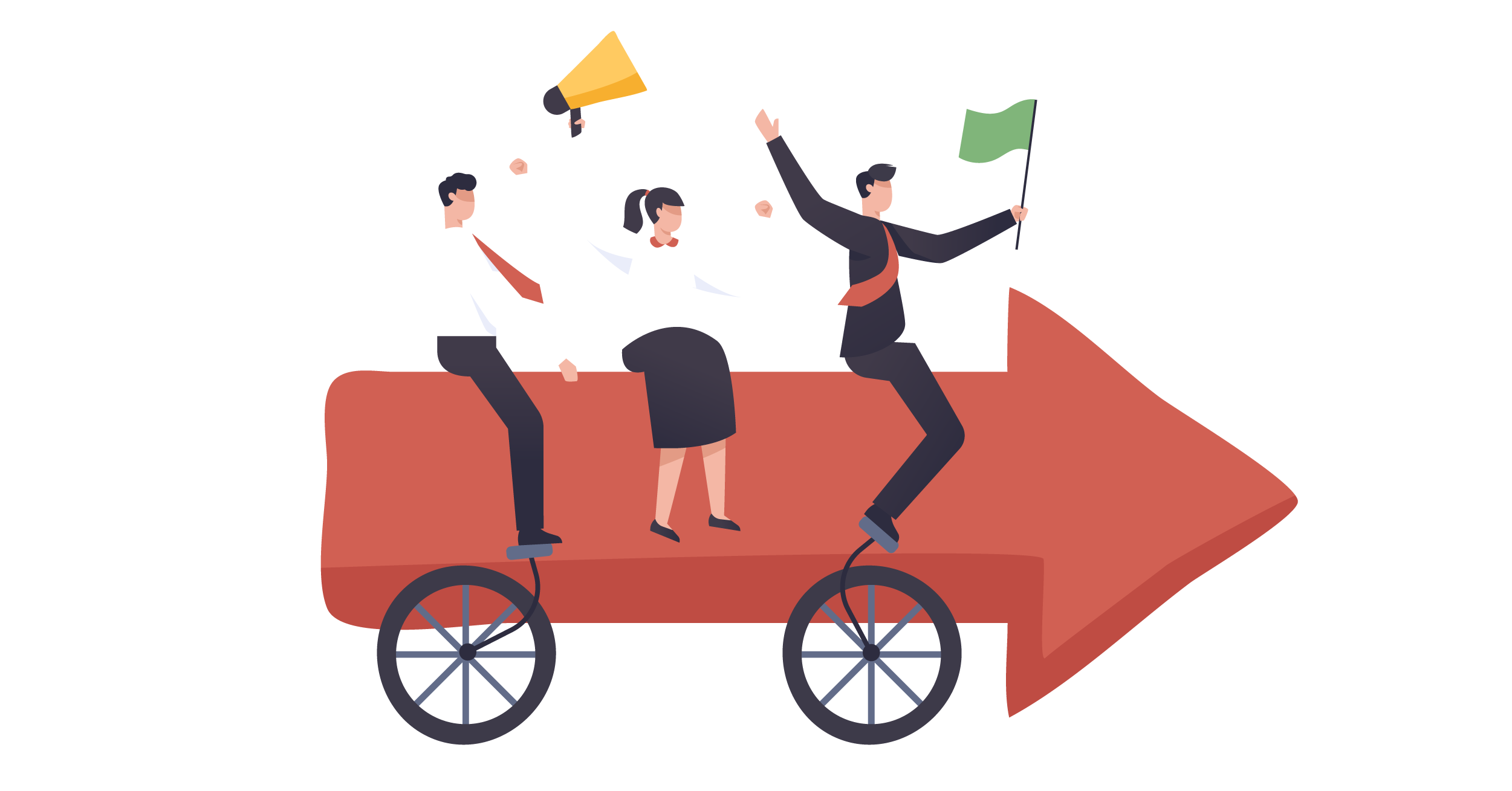 People leaders must take this gap into consideration as they design an inclusive hybrid work strategy to prioritize a diverse and equitable workforce. The pandemic realigned employee priorities to focus on personal purpose and values. So it is more important than ever to develop a new sense of self-awareness & worth and make them feel connected.
Conclusion: Create strategies on drivers of culture
If you are struggling to stay afloat, follow these basic tricks. If your organization can get this right, creating new employee engagement strategies on these new drivers of culture under the hybrid work setup will seem like a cakewalk.

Bolster your hybrid work environment with hyper-personalized and real-time insights. Create a strong foundation for your hybrid employees and help employees understand the desired culture, believe in it, and breathe it in the new hybrid or remote environment.