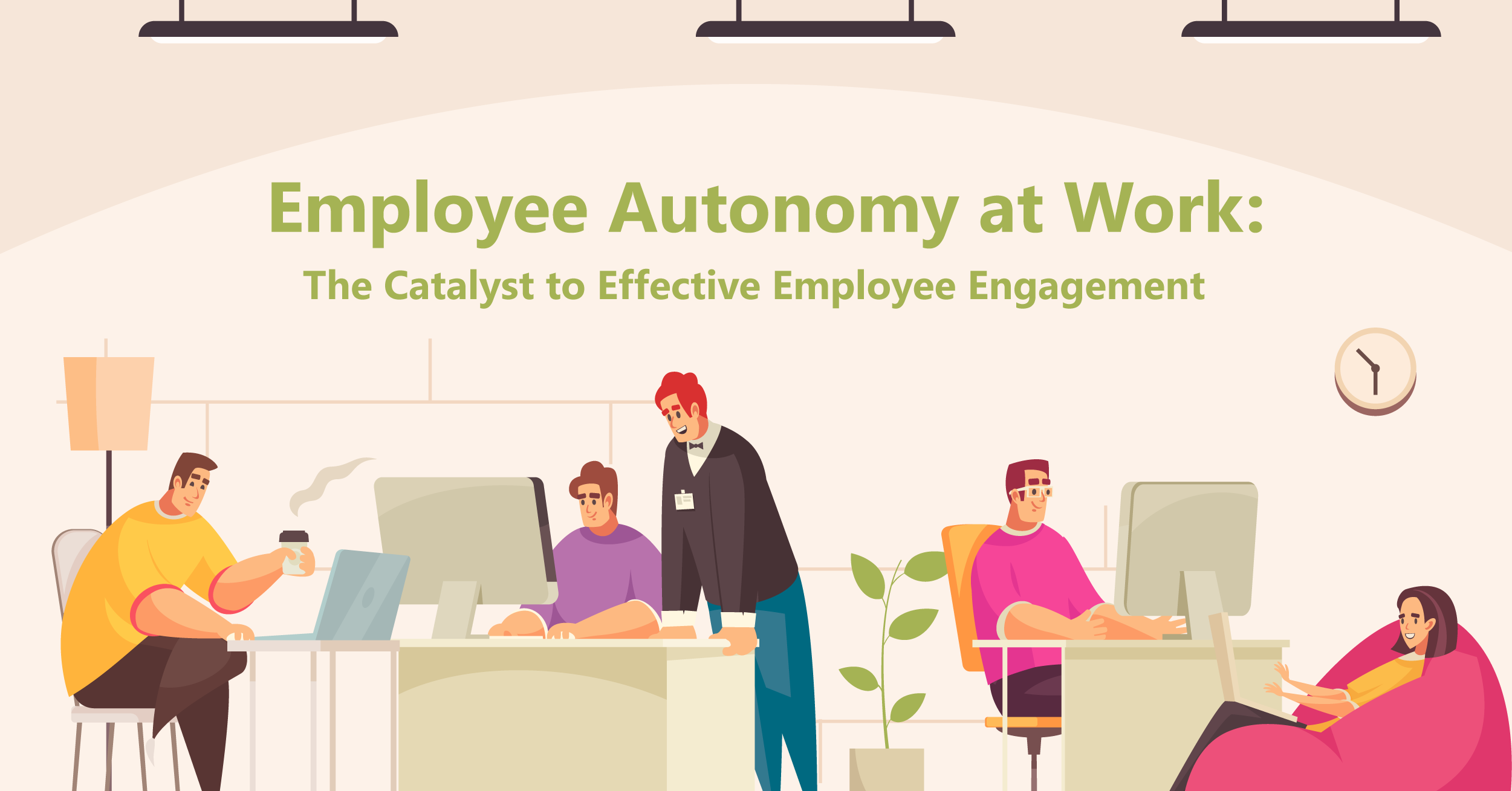 Have you ever wondered how much control your employees have over the work they do? Does it make them confident and empowered to share their ideas or do they fear being humiliated and negated? Do you feel your employee engagement rate is satisfactory?

Answering these questions is of utmost importance for your employees!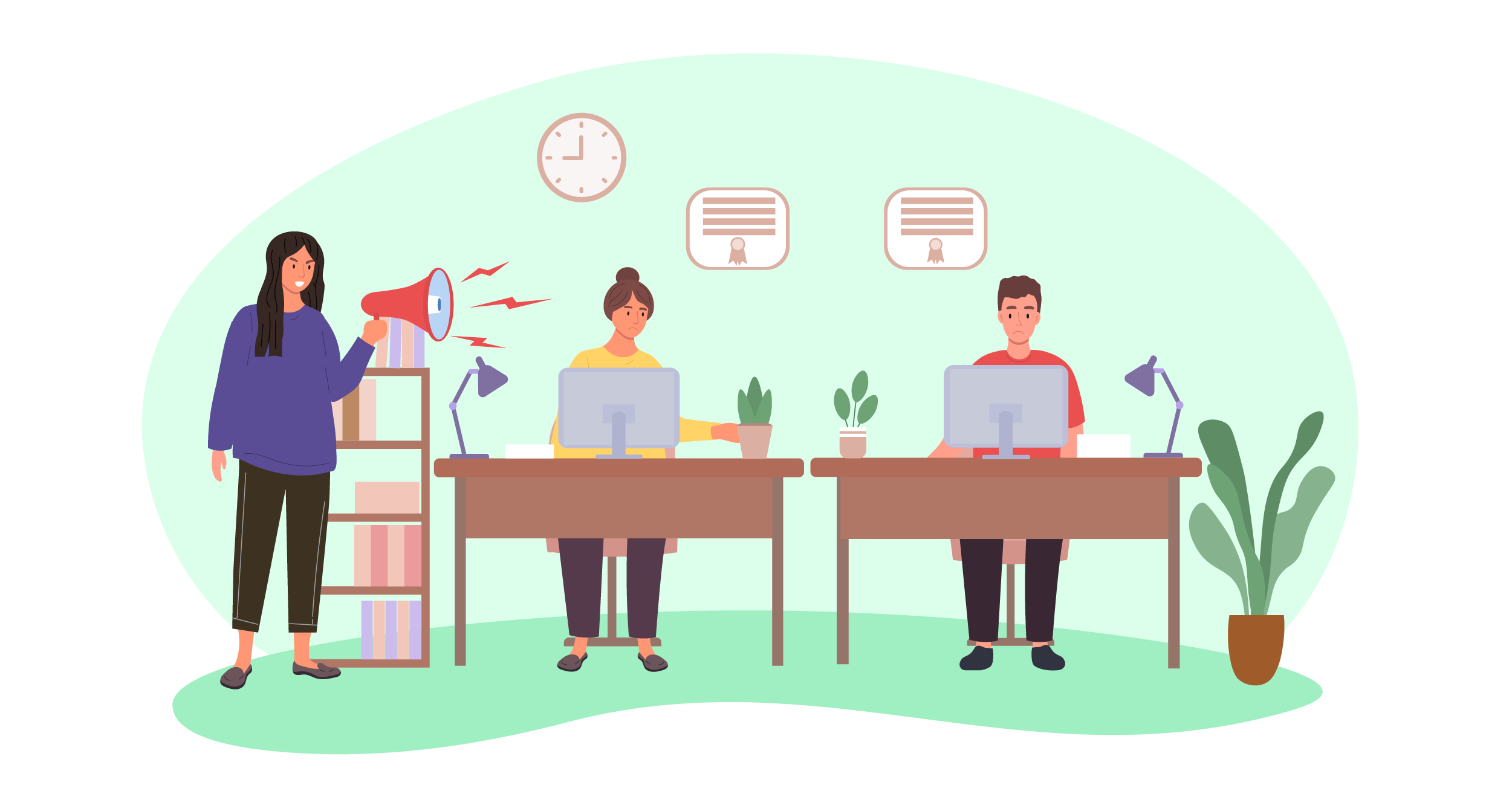 University of Michigan's Gretchen Spreitzer studied 20 years of workplace empowerment research and found eye-opening benefits of autonomy for employees. Higher job satisfaction, productivity, performance, motivation, and lower turnover/burnout were a few elements on top of the charts.
It's high time organizations open the door of freedom for their employees and change the dynamics of their organization. It is essential for you, as a leader, to channelize your energy towards doing great work instead of controlling and micromanaging your employees, thus building an atmosphere of autonomy at the workplace.

The evolution of businesses necessitates leaders to give employees the room to perform their best. To pursue unique ideas and make smart decisions, employees require flexibility and autonomy at work.

But here's the issue: Leaders often find it difficult to draw a line and resolve the tension between employee freedom, operational excellence, and discipline.

It's important for managers to understand the need for autonomy and trust that devising a broad strategy with collaboration is not the end of freedom. Crafting a framework, motivating employees to thrive, and achieving organizational success can help employees work autonomously and spark a commitment to contribute to the overall growth of organizations.

Managers must not question themselves whether they should give autonomy rather ask what kind of autonomy should be given. This creates a high level of trust amongst employees which increases levels of ownership leading to business success.
What does autonomy mean?

As per Harvard Business Review, "Autonomy is a feeling of being in control and having a choice. When we have choices, we experience natural rewards of feeling positive."
"52% of employees feel the absence of autonomy in their work."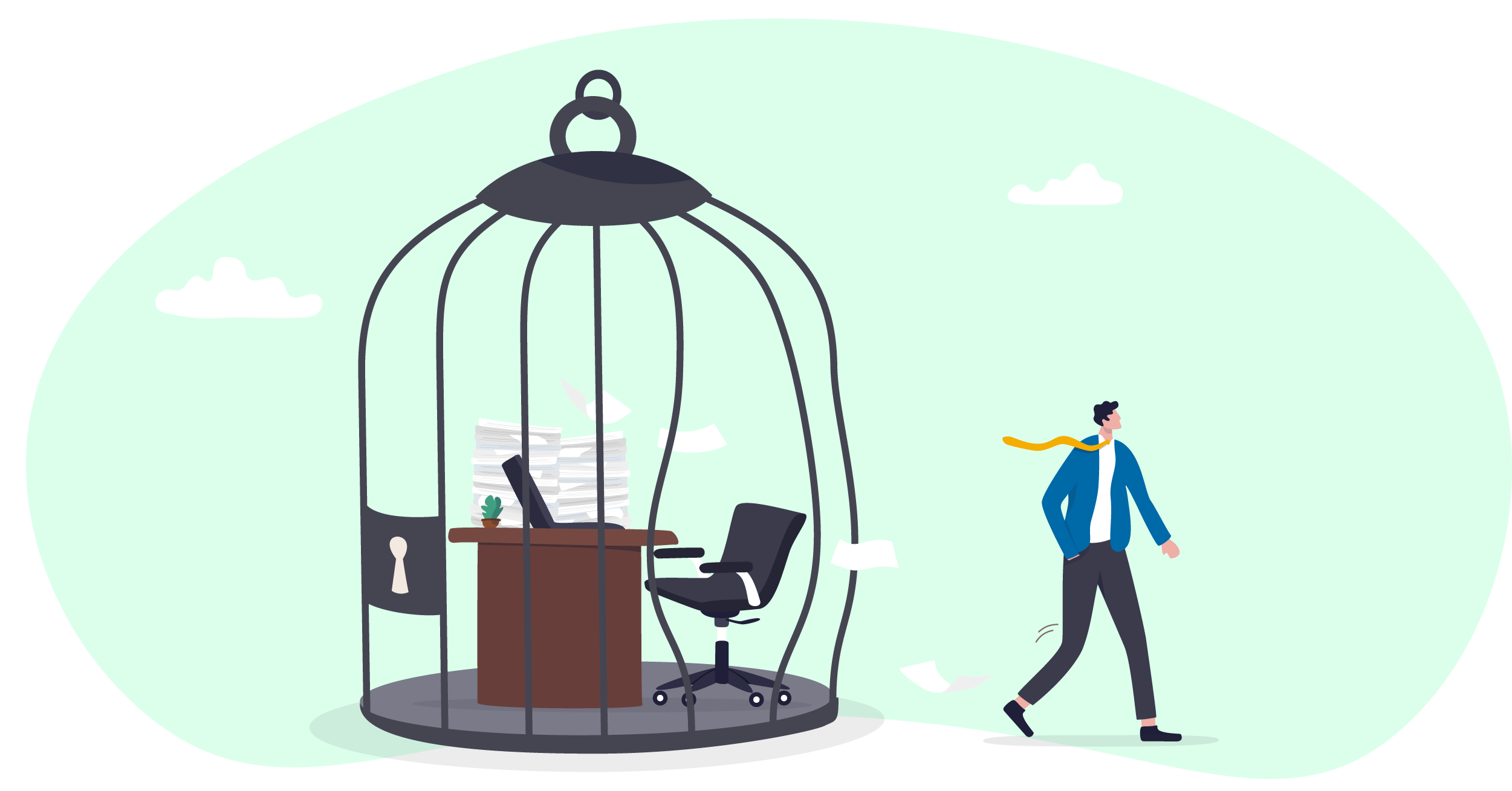 Some of the most important characteristics that build autonomous workplaces are:
Capacity to make decisions: Autonomous employees have the competence and are given the flexibility to make decisions for themselves. Employees do not have to run every decision through their leaders or take approvals for every petty work.

Support creative ideas: When employees feel like their ideas and contributions are being valued, their contribution and effort levels increase. For example; Google designed the "20 percent time" concept where they allowed employees to spark creativity and ideate on G-related passion projects which gave birth to some fascinating strategies like Gmail, Google Maps, etc.

Incorporate flexibility. Employee autonomy gives them the flexibility to determine their own responsibilities and manage their work schedules keeping the end goal in mind.
Flexibility and autonomy go hand in hand and these characters are becoming a gender-neutral issue.
How to enable employee autonomy in hybrid workplaces?

Control! Even the thought of it sounds comforting, especially if you are the boss. But, leaders are accepting the necessary change required.

Before you bring autonomy to your workplace, understand that there is no one-size-fits-all framework for enabling employee autonomy. Different employees have different needs and working styles. While some work better under supervision, others outperform when given the freedom. It is essential for leaders to understand and familiarize themselves with employees through regular conversations.
"Autonomy at work increased employee productivity by 5.2% on an average"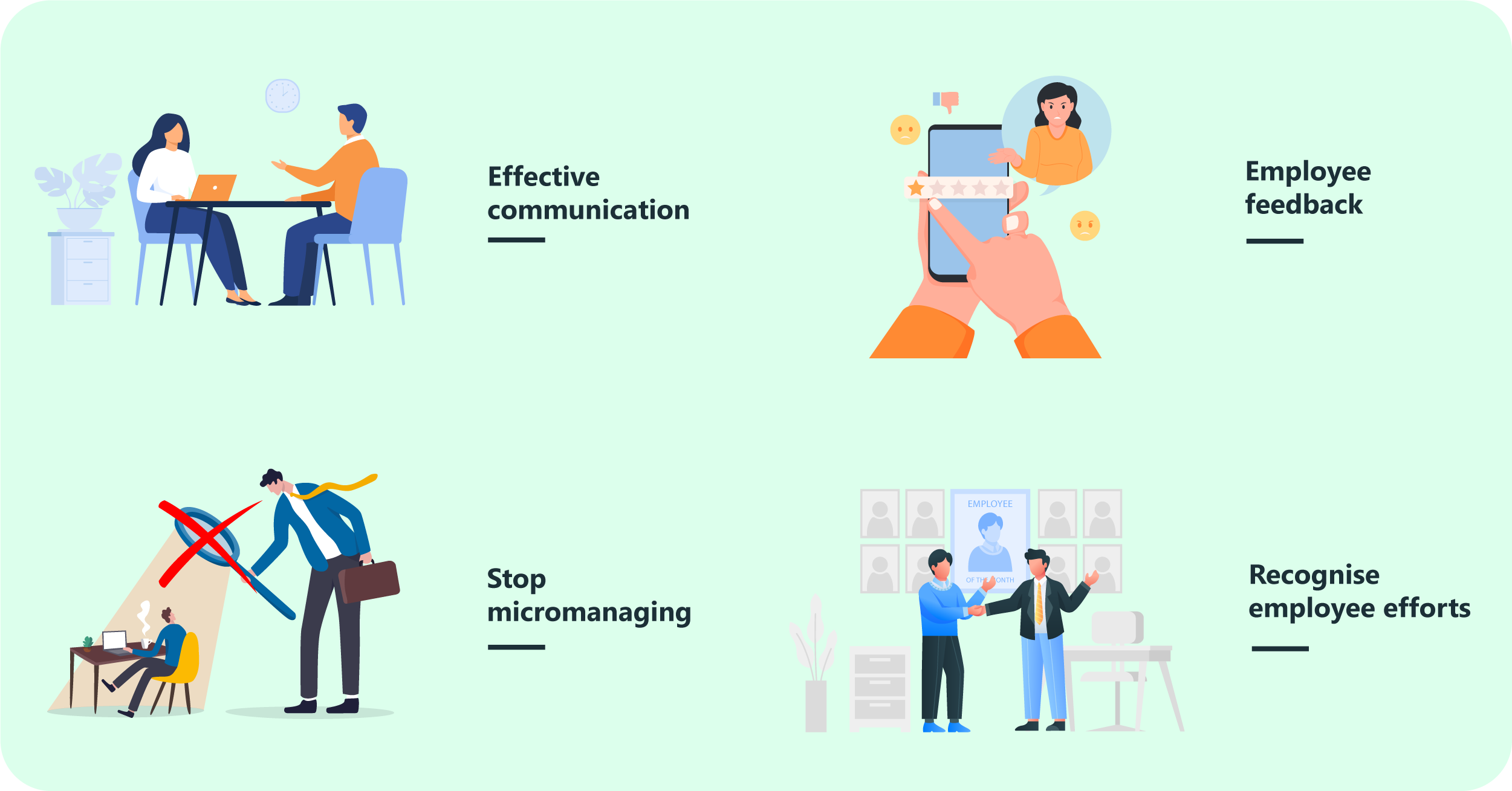 Why is autonomy important more than ever in these uncertain times? With workplaces adopting the hybrid model, leaders face hurdles while enabling employee autonomy. If you happen to be in the same position, follow these steps for a smooth transition.
Step 1: Effective communication:
Management cannot expect employees to execute strategies without communicating the strategic intent. That is why leaders must communicate their vision and design a framework collectively and then leave employees in automation mode. Communicate what you expect and encourage and establish a two-way communication channel with a clear sense of autonomy.
Step 2: Seek employee feedback:
Every employee has a different expectation of autonomy from their leaders. Seeking proper feedback on what works for the employees and how they want to add autonomy for future projects will increase employee engagement, productivity, and delivery.
Step 3: Stop micromanaging:
Eliminating spoon-feeding on the front foot but conducting meetings frequently to gain insights on employee progress and giving unconstructive feedback curbs employee autonomy. Rather create a blueprint for projects and engage weekly for creative brainstorming and empowering employees to communicate with each other as and when they are stuck.
According to Gartner, 9% of the surveyed employees felt more productive with less management supervision"
Step 4: Recognise employee efforts:
Encourage employees to fall while creating guardrails for them. Recognizing and rewarding autonomous employees boosts confidence in them. Celebrating small wins creates a sense of belongingness. It could be as small as a "Thank You" note or as big as a bonus.
How to empower managers within the employee engagement ecosystem?

As per research, 79% of employees are engaged when given autonomy at work and thus show increased accountability and performance output.
Leaders are inclined towards empowering autonomous teams. They have started to believe that this is the obvious step to foster innovation, creativity, and growth. But, they are also afraid of the chaos followed by freedom.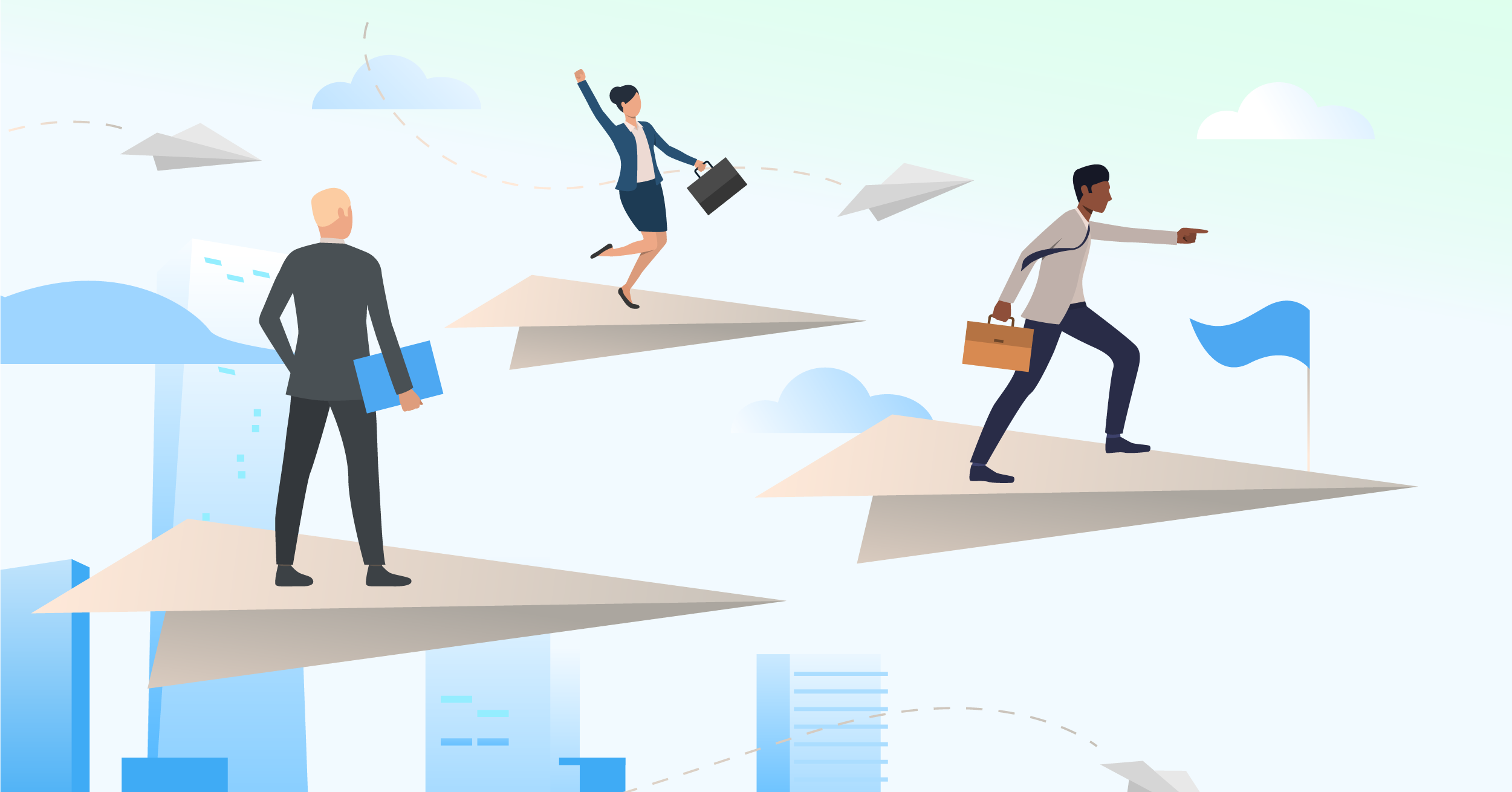 It's possible to create a proper structure and control — while also giving your employees the autonomy they expect. How? By empowering managers to design guardrails that will help leaders make a real change.

Managers need to constantly make efforts to listen to their employees through pulse surveys and subsequently take actions based on real-time insights. In most organizations, managers fail to take follow-up actions due to their workloads or because they disregard the importance of timely actions after surveying the employees.

To solve these problems, CultureMonkey designed manager dashboards that can help team leaders assess the problem areas and draft a strategy to solve them by looking at comprehensive reports. On failing to take action, the system sends timely nudges and alerts to help them prioritize the mechanism.

Thus, truly enabling them to make action items a priority of value as opposed to a "task" that they need to complete. Here are some of the measures that you can take as a manager to bring in autonomy in workplaces.

1. Nurture a strategic mindset:
Instill an autonomous strategic mindset for employees, a mindset where everyone from top to bottom has a fair understanding of the business operations, strategic plans, and know-how about the impact of their projects on the larger goal of the organization.

Equipping people with such information will eliminate misinterpretations and communication gaps increasing efficiency as they'll understand the purpose and value of their work.

2. Distribute risk mitigation:
Customer-focused companies have a lot of quality standards to deliver identical experiences to each customer. It's natural for such companies to fear autonomy as it could put their reputation at stake. But, a lack of autonomy will make things worse for companies.

To mitigate risk, design a framework and educate employees on customer delivery. Hand on the responsibility in each hand for not exposing the company to risk that could hurt it.
3. Build a culture of trust:
A study from ManpowerGroup Solutions suggested that nearly 40% of employees worldwide said that autonomy is one of their top three factors in career decisions.

A culture of trust provides employees with the cushion to share their ideas, problems, or roadblocks. Not trusting your employees can lead to micromanaging impacting their behavior, morale, and engagement. Rather, having a culture of trust and autonomy at workplaces will empower managers to consult employees about their tasks, encourage new ideas and allow two-way feedback.
Conclusion:
In the words of Frank Tyger: "Doing what you like is freedom. Liking what you do is happiness."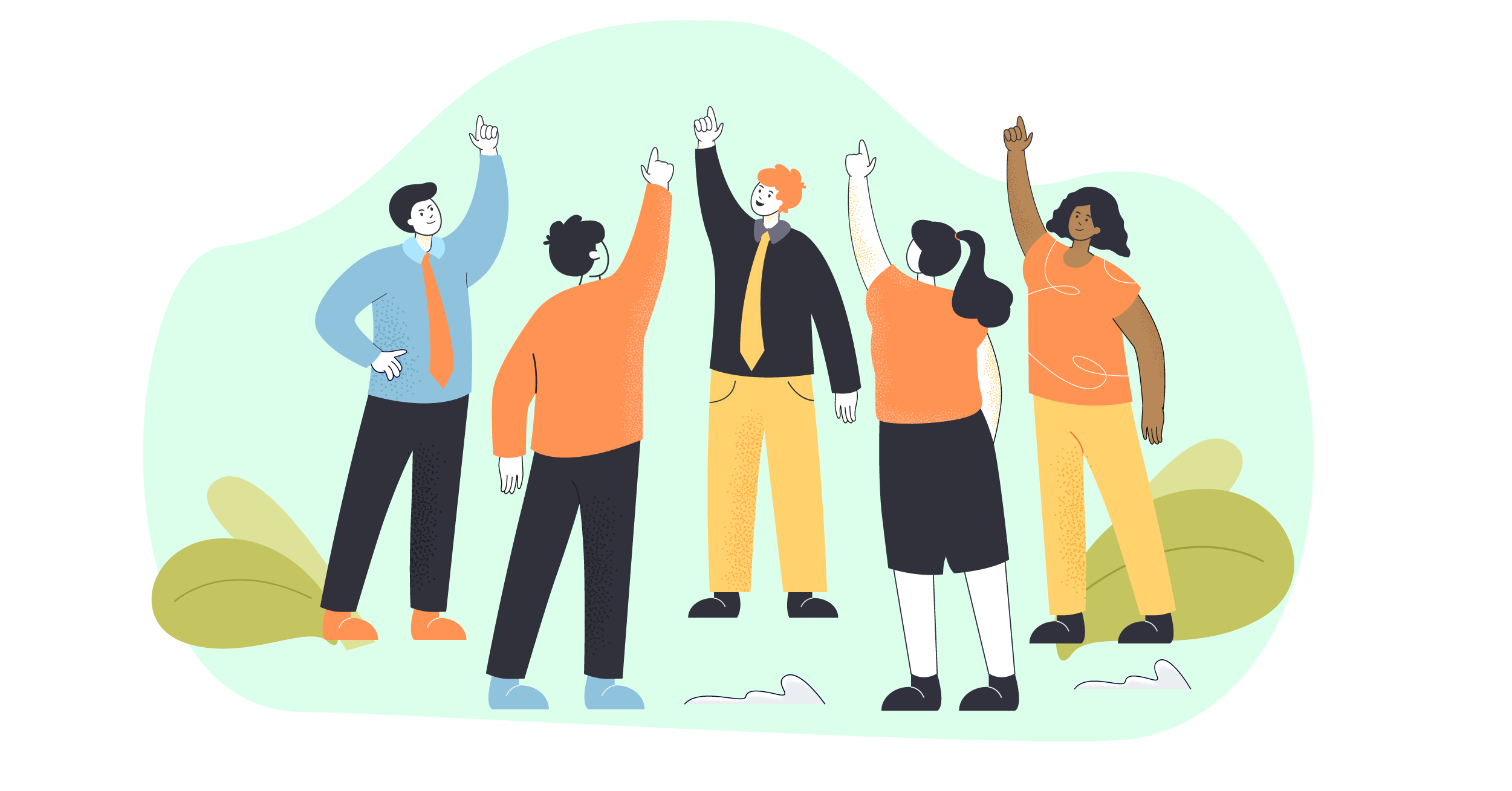 Netflix, a US-based media company stated its culture as a blend of "freedom and responsibility". They believe employees perform best when they do not have to ask for approvals for every petty thing. The company gives employees full autonomy to choose their vacation time, maternity leave, etc by minimizing rules and valuing flexibility over efficiency.

One of the executives mentioned, "We want to help people learn and give them oxygen to make mistakes." All these approaches paid off for Netflix. From being a mail-order video-rental service, Netflix expanded into online streaming with more than 100 million subscribers worldwide. The company gives the credit of its success to its empowered, committed, and engaged workforce.

If you envision scaling up your organization exponentially, then drive your purpose into actions eminently. Resonate the shared purpose with your workforce and give them the sense of autonomy to design their own actions to achieve the larger goal.

In the end, it's up to each organization to evaluate what's most suitable for them in terms of their culture, industry, and overall purpose. But, with employee autonomy, employees have better well-being and are more willing to work.

Are you willing to improve autonomy within teams? Ask your employees the degree of autonomy they require to excel through Culture Monkey's anonymous employee experience surveys and receive actionable insights in real-time and take swift actions that create maximum impact.