Think, Act, and Connect: How to improve company culture in remote-hybrid work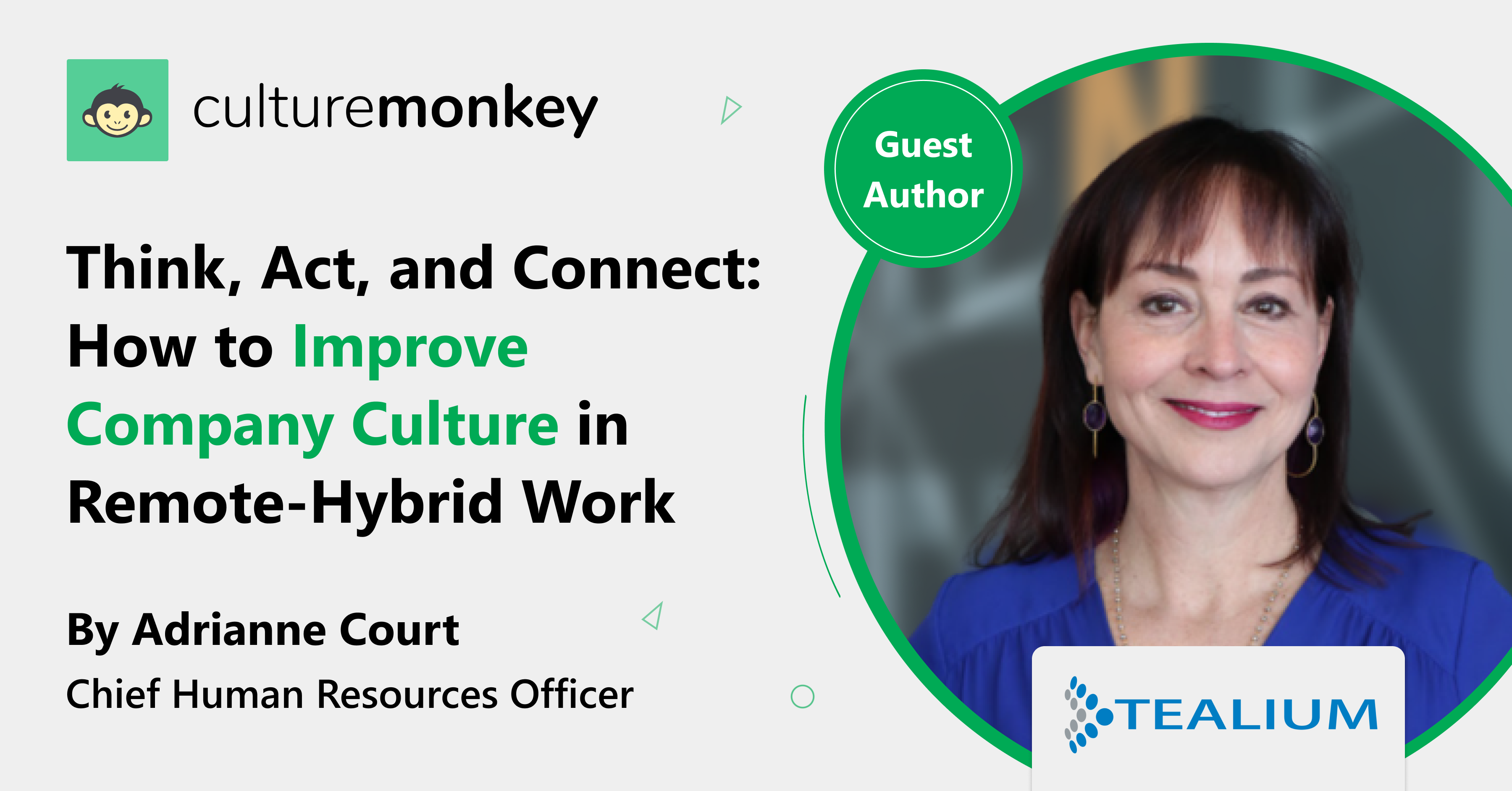 About the author: Adrianne Court holds 30+ years of global expertise in Human Resource with large public and high-growth private equity companies. The Chief Human Resources Officer for Tealium is responsible for elevating employee and customer experience through a heightened focus on company culture as well as overseeing the HR function.  

Prior to Tealium, she led HR and culture experience programs at Alkami (ALKT) and was also part of the team bringing Alkami public in 2021. With her passion and advocacy for sustainable HR and culture programs, she and her organizations have been recognized with numerous awards, including Best Places to Work, Best Places for Diversity, Best Workplace Culture and Fastest Growing Companies.

Adrianne also won the Top 10 Influential HR Leader of 2021 by Industry Era Magazine and a Top 50 Women Leaders of Dallas for 2022.  She co-authored a best-selling book, Bravely She Flies, Sharing Stories of Resilience. And she is currently co-authoring with Kim Zoller, founder and CEO of ID360, Conscious Culture, Think, Act, Connect to Inspire Uncommon Business Results.
Within the backdrop of great political divides, war waging in Eastern Europe, looming economic uncertainties, and threats of other diseases at epidemic proportions, we are grappling to find our way to connect within our families our communities, and indeed how we connect at work together.

And, thinking, acting, and connecting in a remote-hybrid workforce is a concern for nearly every business leader as every other expert believes the hack is to rebuild and improve company culture.
Entering 2022, many organizations began with attempts to address the "how we connect to work together" dilemma in very tactical ways. The one on top of the mind for most (and continues to be an ongoing discourse) was identifying what to do about work location.

Would it be remote, in-person, hybrid, or other blended workplaces, and would it be to expand the talent pool by hiring to other cities, regions, or countries or to compress into specific hub locations?      
While certainly the work location was and continues to be an important decision, business leaders realize that focus and investment into meaningful and connected company cultures are far more important to address "how we connect to work together".  
Is poor company culture the cause of disengagement and employee attrition? How can leaders improve company culture?
Record-breaking employee disengagement and employee attrition (no matter which work location strategy) have had devastating impacts on business growth and success. It has become painfully evident to business leaders that employee engagement and employee are essential to business success. This has never been so profoundly critical. Yet, many organizations have neglected or ignored the foundation necessary for this connection: a conscious and resilient company culture. It's high time leaders understand the importance of working on the foundation of their organization and collectively working towards improving the company culture to fulfill the needs of the modern workforce.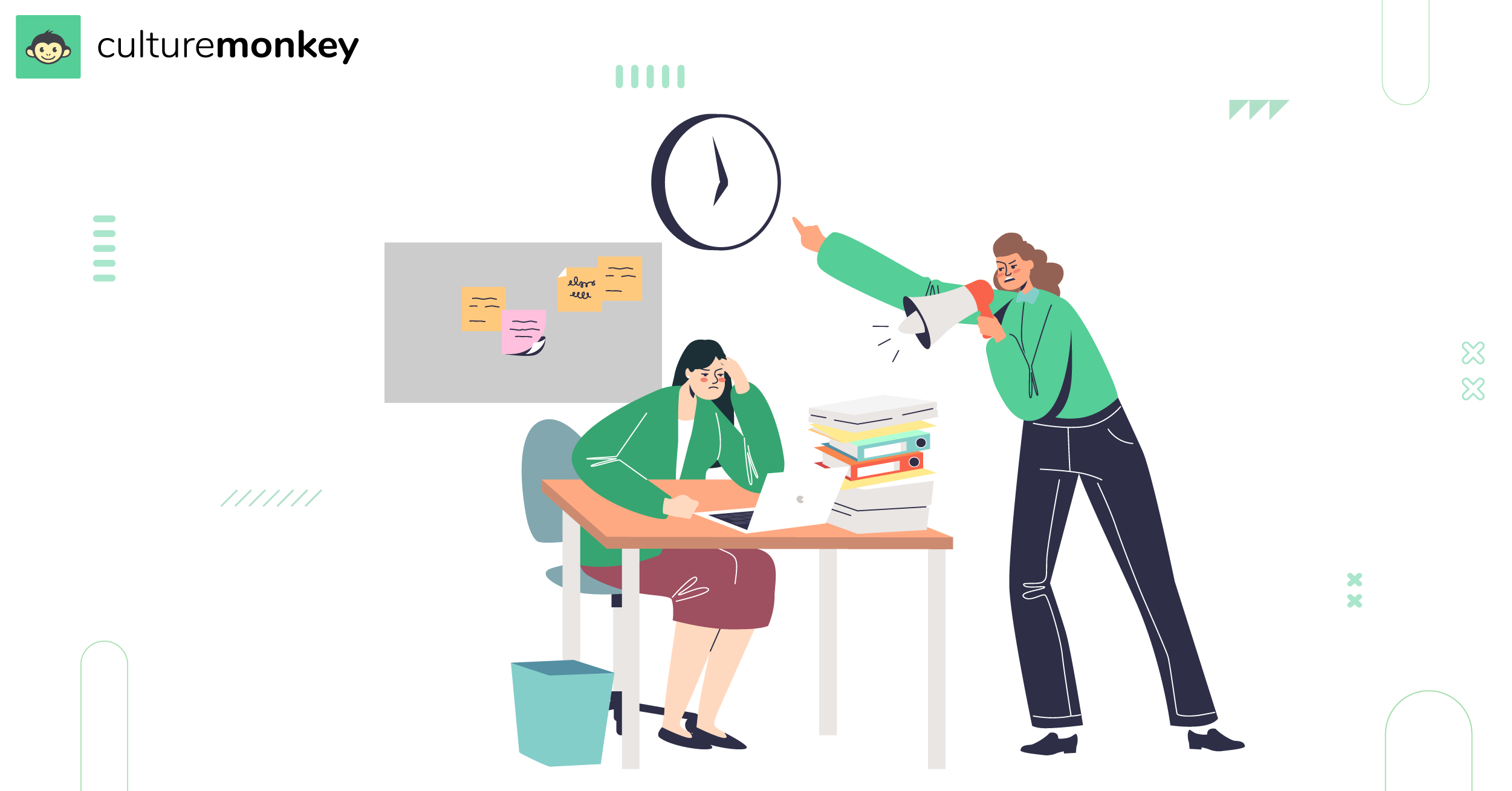 Many remarkable businesses believed they had incredible, and perhaps invincible company cultures, yet the fabric of their cultures is now tattered and marred, employee engagement is disrupted and customer service has suffered from it. Others have been bystanders as their company culture twisted and morphed into something nearly unrecognizable and now uncontrolled stifling collaboration and innovation.
Leaders with little conscious investment into their culture have been distressed as they measure employee engagement and witness disengaged employees. While the reasons or scenarios may differ in these examples, there is one thing in common: the absence of commitment to improving company culture and creating a healthy and sustainable ecosystem.
Rigor and intentionality are a must to cultivate a healthy and sustainable conscious company culture.  But to do this, and to do it well, it is first helpful to understand the primary elements of conscious company culture and how to improve it. Simply put, it is the conscious practice of THINKING, ACTING & CONNECTING. To assist in understanding what is meant by each of these, let me describe them briefly to you.
The top 3 primary elements of conscious company culture
1. Empathetic thinking towards employees: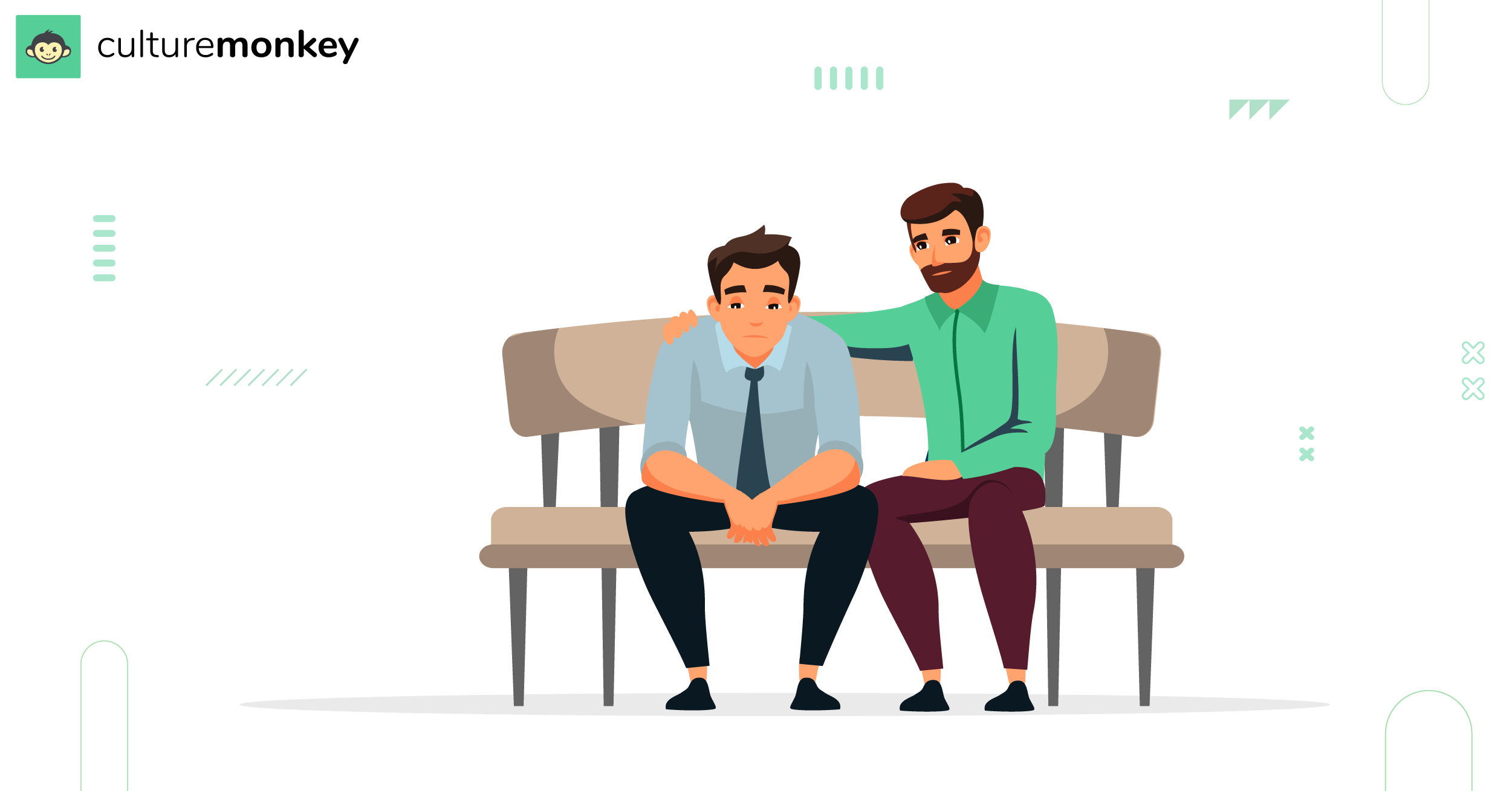 Empathetic thinking is the foundational building block for a remarkable and sustainable conscious culture in the remote- hybrid workspace. This will help your organizations improve your company culture and create a unified culture that can be clearly codified, and expressed in written words for better employee experiences. A few examples of what these may be referred to by your organization are:
Organizational Values
Company Beliefs
Guiding Principles
Ways of Work  
If these parameters are laid down keeping employee needs above all, then your workforce will have higher retention and engagement scores as it'll build a conscious improved version of company culture.
2. Act responsibly considering employee sentiments: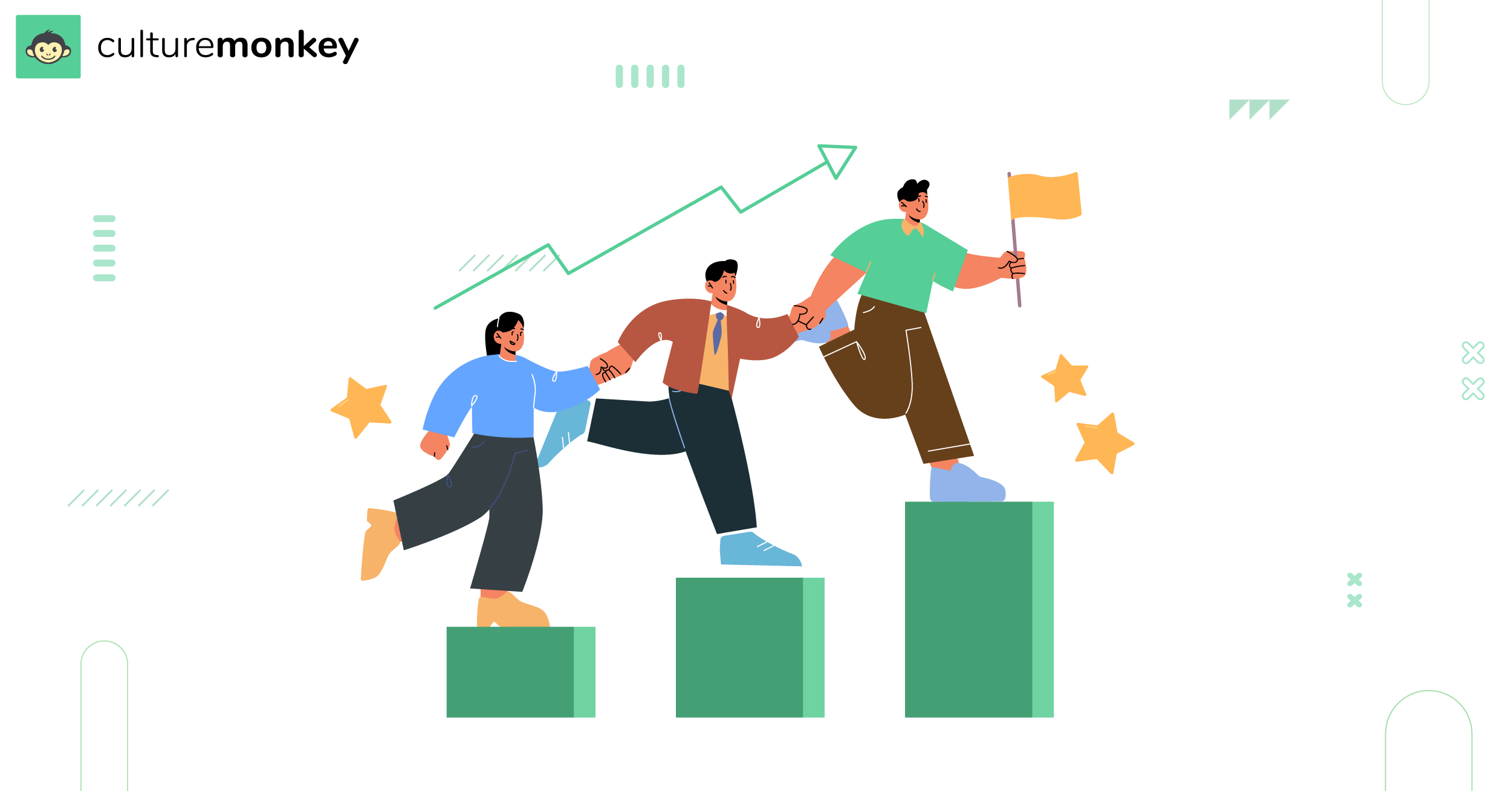 Acting responsibly is the operational building block for a remarkable and sustainable conscious culture. It is the actions and behaviors of leaders that explicitly exhibit, improve, and reinforce the right company culture within your organization. A few simple examples of acting are:
Communications that consistently express that maintaining a good culture and improving the existing company culture is everyone's responsibility
Recognition programs that reward performance aligned to your culture, amplifying employee experiences
Training that demonstrates service behaviors consistent with your culture.
3. Building strong connections for a positive culture: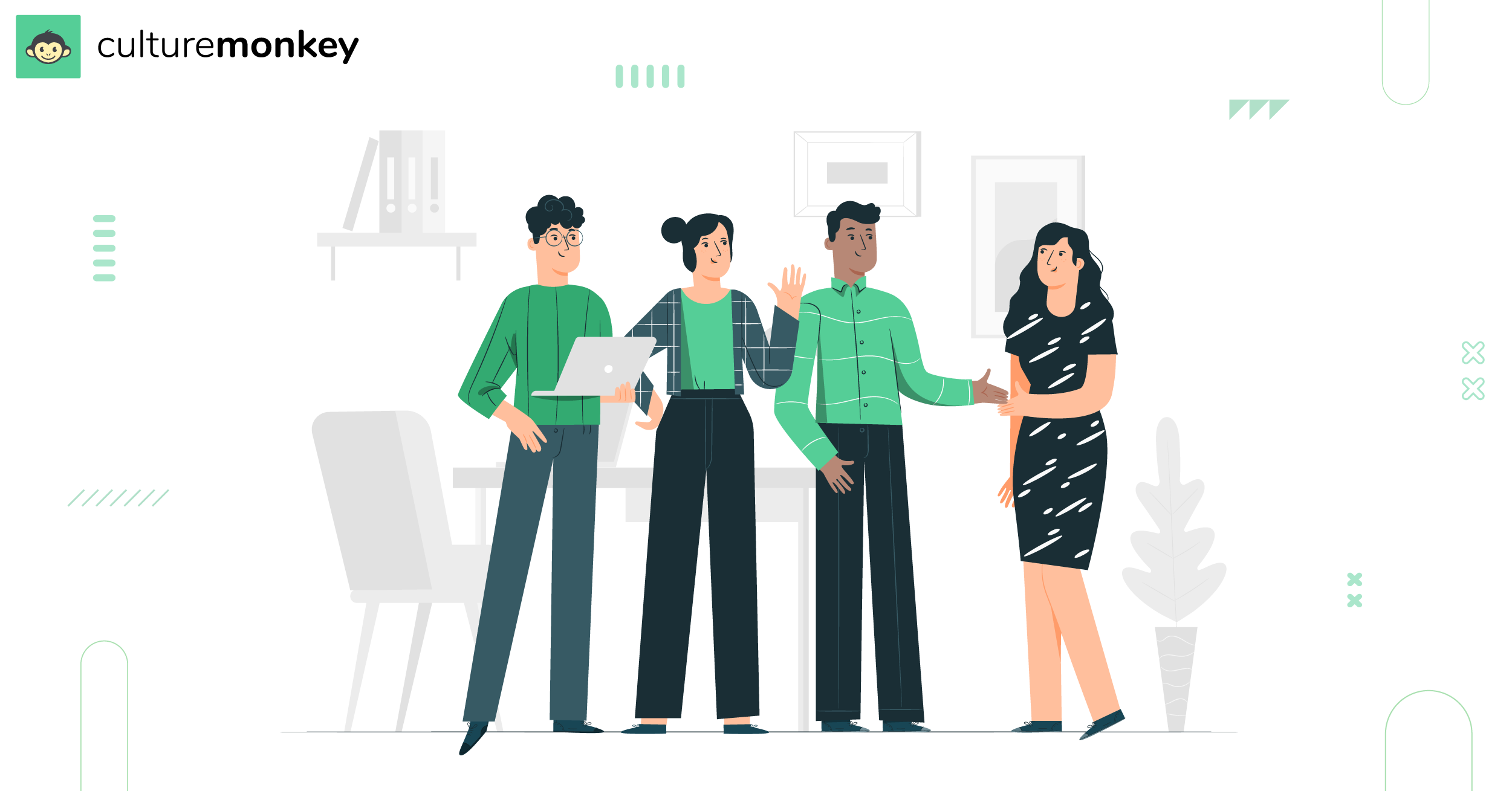 Trust and transparency are how leaders can create and improve company cultures while creating solid connections. It is how your culture is manifested.  It is how employees, customers, partners, and the community consistently experience the interactions with and make the connection to your organization.  A few examples of how you can measure this are:
Customers talk enthusiastically about your products/services using language consistent with your company culture
Customer surveys reflect positively when feedback is collected from your team members
Customer and employee NPS (net promoter score) and loyalty are exceptional because you have improved your company culture and it is a competitive differentiator
Employees share with pride about your organization as a great place to work and this reflects in your employer brand (Glassdoor as an example - also customers look at what employees are saying here too)
Employee engagement surveys and employee retention improve along with contributions, innovation, and productivity
Final Thoughts
You now have a high-level understanding of what each element of practicing an intentional conscious company culture is and why constantly improving company culture is important. Yes, it is simple, but I never said it was easy. It requires consistency, commitment, and intention.  It may require many working sessions and iterations to define and improve your company culture in words and it may take lots of input and brainstorming to identify and implement actions that reinforce the right culture.  

It will take tools to measure your progress from culture assessments, engagement surveys, customer satisfaction inputs, etc. These help you make improvements in your company culture and adjustments in your actions.  But just as you invest in other elements of your business, so must the investment be made into your conscious culture.  It is no longer a nice-to-have, it is a must-have to create competitive differentiation.
There are companies well-known for their company cultures, and certain elements of their culture can be gleaned from them to improve your company culture.  But, just as each business is unique, so are the employees needed to contribute and the customers desired to attract - there is no one-size fits all culture.  However, as you look closely at these best-in-class cultures, one thing is true for all of them:  each consistently and consciously practices thinking, acting, and connecting their culture.  This truly is what sets apart extraordinary businesses from the ordinary.