Reimagine the future of work by embracing diversity equity and inclusion in the workplace in 2022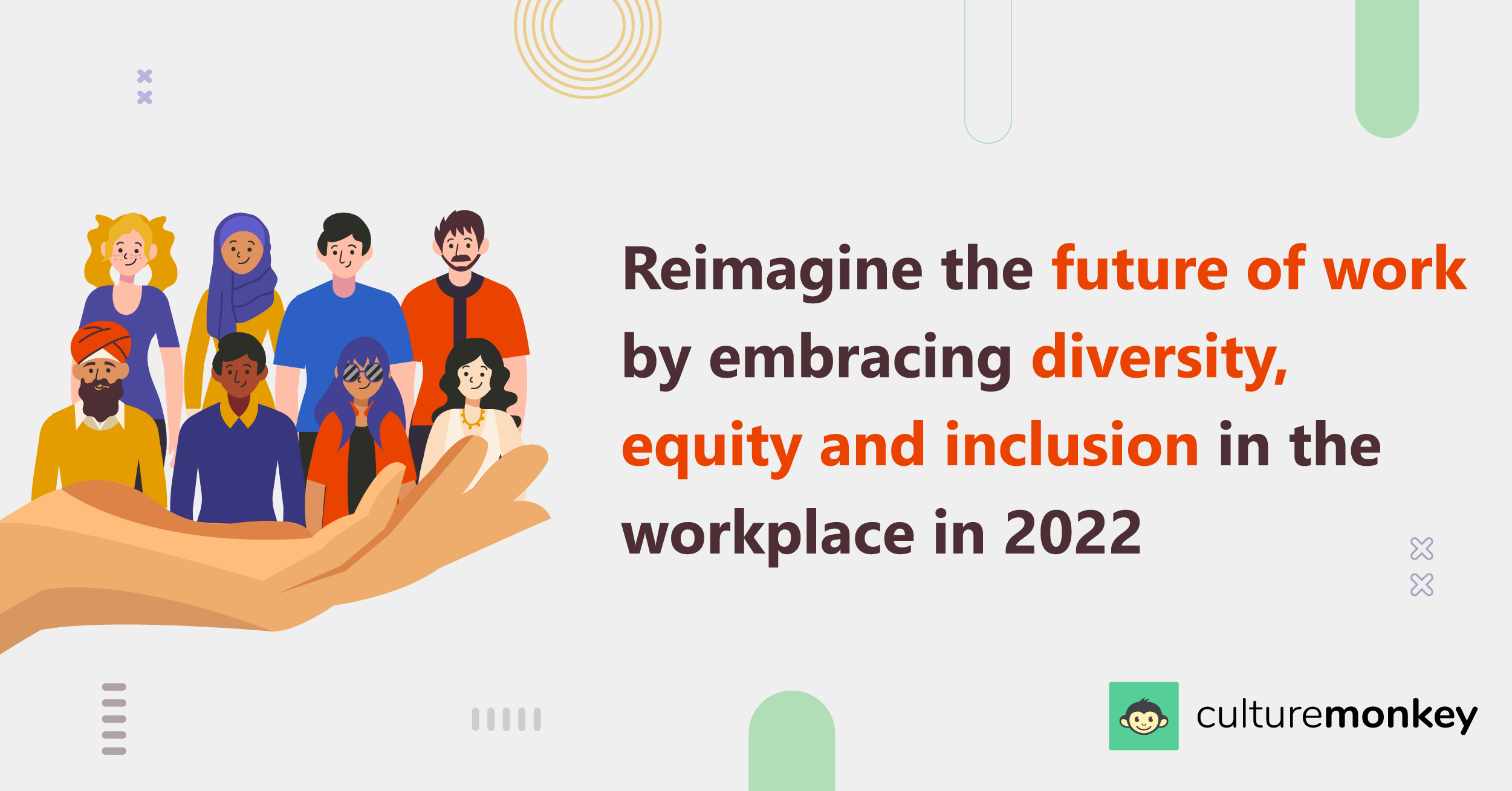 Table of contents:

1. Diversity, Equity, and Inclusion in the workplace meaning
2. How do diversity equity and inclusion efforts in the workplace benefit employee engagement?
3. Top 5 steps to develop DEI initiatives in the workplace
4. Reimagining workplaces to make Diversity, Equity, and Inclusion a priority
5. Accelerate your DEI strategies with a technology-driven tool kit
Did you know that millennials are 83% more likely to be engaged at diverse and inclusive companies?
There have been multiple events and protests against discrimination, racism, and gender disparity worldwide which quickly made companies realize the benefits of embedding diversity, equity, and inclusion in the workplace. Even more after the pandemic as employees analyzed the role of work in their lives in-depth.

After such events and the great resignation, it became increasingly important for companies to work towards solutions that revolutionize the work cultures with a renewed urgency for people leaders to bring about more potent strategic DE&I visions, both within and outside the workplace.

Companies with highly inclusive cultures outperformed their rigid competitors by four times. It is safe to say that diversity, equity, and inclusion are the linchpin of each organization.

In this article, we highlight the meaning of DEI in the workplace and discuss the areas where companies should take strong action to create a long-lasting DEI culture, with steps to develop focused DEI initiatives.

After all, it all connects to the backbone of the company - employees and their engagement. Through the workforce lens, we will cover the importance of embedding diversity, equity, and inclusion into workplaces and how it will help leaders effectively adopt hybrid work models and hire Gen Z workforce.
Diversity, Equity, and Inclusion in the workplace meaning:

"Employee sentiments indicate an overall feeling on diversity as 52 percent positive and 31 percent negative, whereas inclusion marked worse, at only 29 percent positive and 61 percent negative"
Diversity, equity, and inclusion in workplaces are more than just catchphrases or corporate morals to aspire to or are not just some strategies to be incorporated to intensify business results or look good.
What does diversity mean in the workplace?
It is consciously bringing together people from all backgrounds in different teams. The common types of diversity to be a part of the workplace are – diversity of age, gender, race, education, spiritual belief, sexual orientation, etc.
What does equity mean in the workplace?  
It signifies that all employees have equal opportunities within the organization that is free from bias, harassment, and discrimination of any kind. It gives employees the comfort of being different and at the same time feeling equal.
What does it mean to be inclusive in the workplace?
It is acknowledging and embracing the differences of every employee. It creates work environments that make every employee feel valued for contributing to the organization's culture and business outcomes. Inclusion in the workplace is imperative to employee retention.
"You can't have true inclusion without diversity."
How do diversity equity and inclusion efforts in the workplace benefit employee engagement?

Employee engagement is much more than just implementing diversity equity and inclusion practices in the workplace. Organizations need to go beyond that to build an engaged workforce, especially in hybrid times.
69% of executives rate diversity and inclusion as an important issue. Leaders must look at the benefits to draft clear DEI strategies and understand the gap between winners and laggards comprehensively. The top three benefits for organizations are:  
#1 DEI builds a culture of respect in the workplace:

Managers can be great mentors to their employees for inclusive and equitable behavior in the workplace, but they don't always know how to put their commitment toward diversity, equity, and inclusion into action especially while building a deep-rooted culture of respect.

Problem: Lack of respect makes employees feel disconnected leading to negative behaviors in the work environment. Research shows that respect in the workplace most highly correlates with discrimination and harassment reports affecting employee engagement immensely.
"90% of those who say they are not treated with respect report discrimination or harassment experiences at work."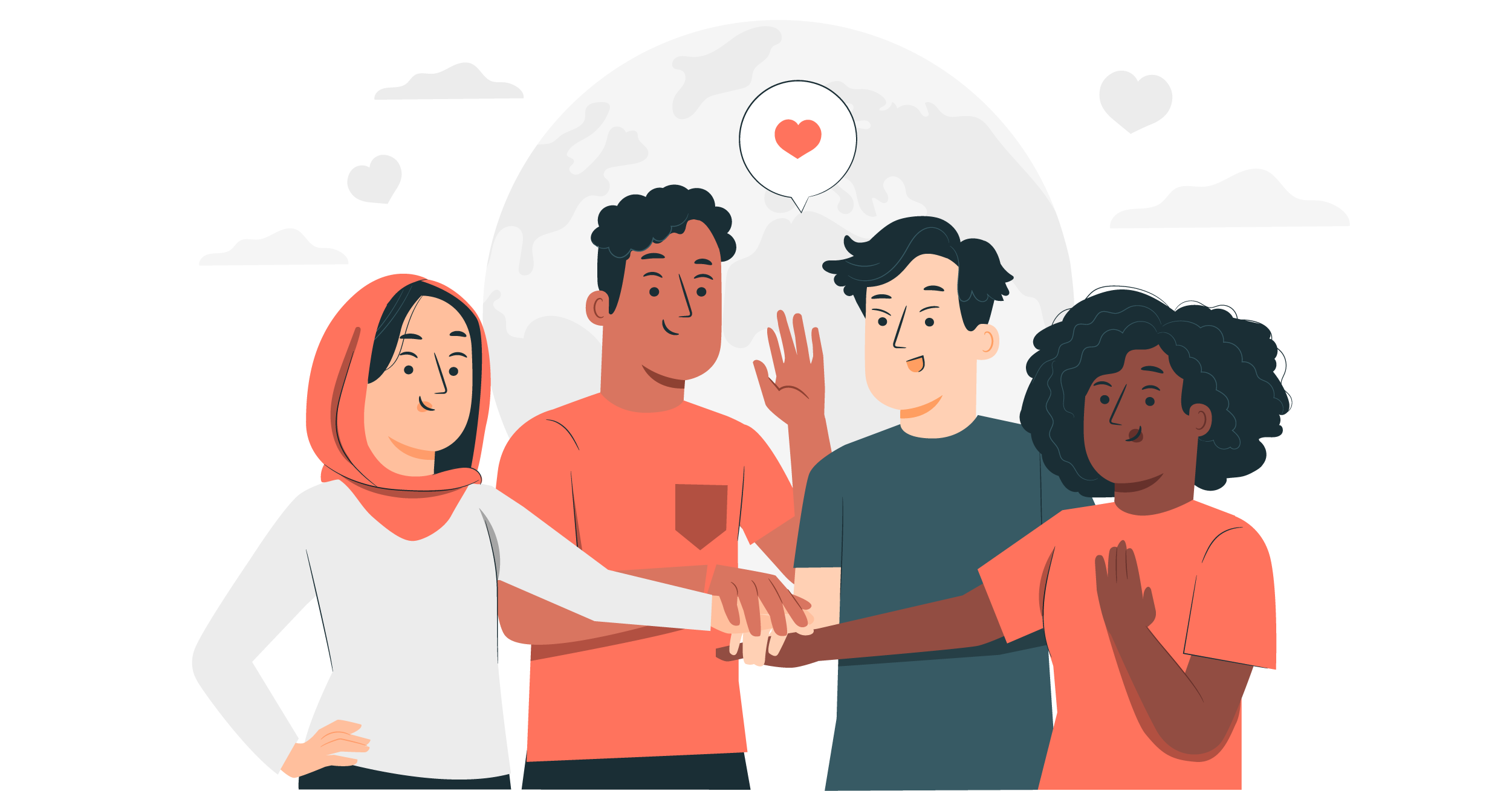 How DEI is the solution to employee engagement: A DEI strategic workplace rewards thoughtful contributions, values conflicting opinions, and encourages collaborative behaviors. With inclusive teams especially, employees understand the need for mutual respect and feel more comfortable sharing their thoughts and new ideas.

Employees who feel they can be their true selves with their colleagues in the workplace, are more engaged and have higher self-reported performance than employees who feel otherwise. Therefore, organizations must conduct DEI activities in the workplace to foster a natural environment for employees.
#2 DEI-driven organizations highlight employees' strengths:
Understanding employee strengths helps organizations attain financial goals faster. And, there is no doubt that DEI brings innovation while delivering excellence. But, leaders often forget to unlock the secret potential of each employee within their team.

Problem: Leaders must acknowledge the different perspectives employees bring from their backgrounds, experiences, and personalities and carefully look at the things they do exceptionally well (their strengths). Lack of infusion of diversity can create a hostile environment and lead to higher employee turnover impacting the organization's DEI strategy.
"If leaders focus on employee strengths, their chances of being actively disengaged at work are only 1 in 100"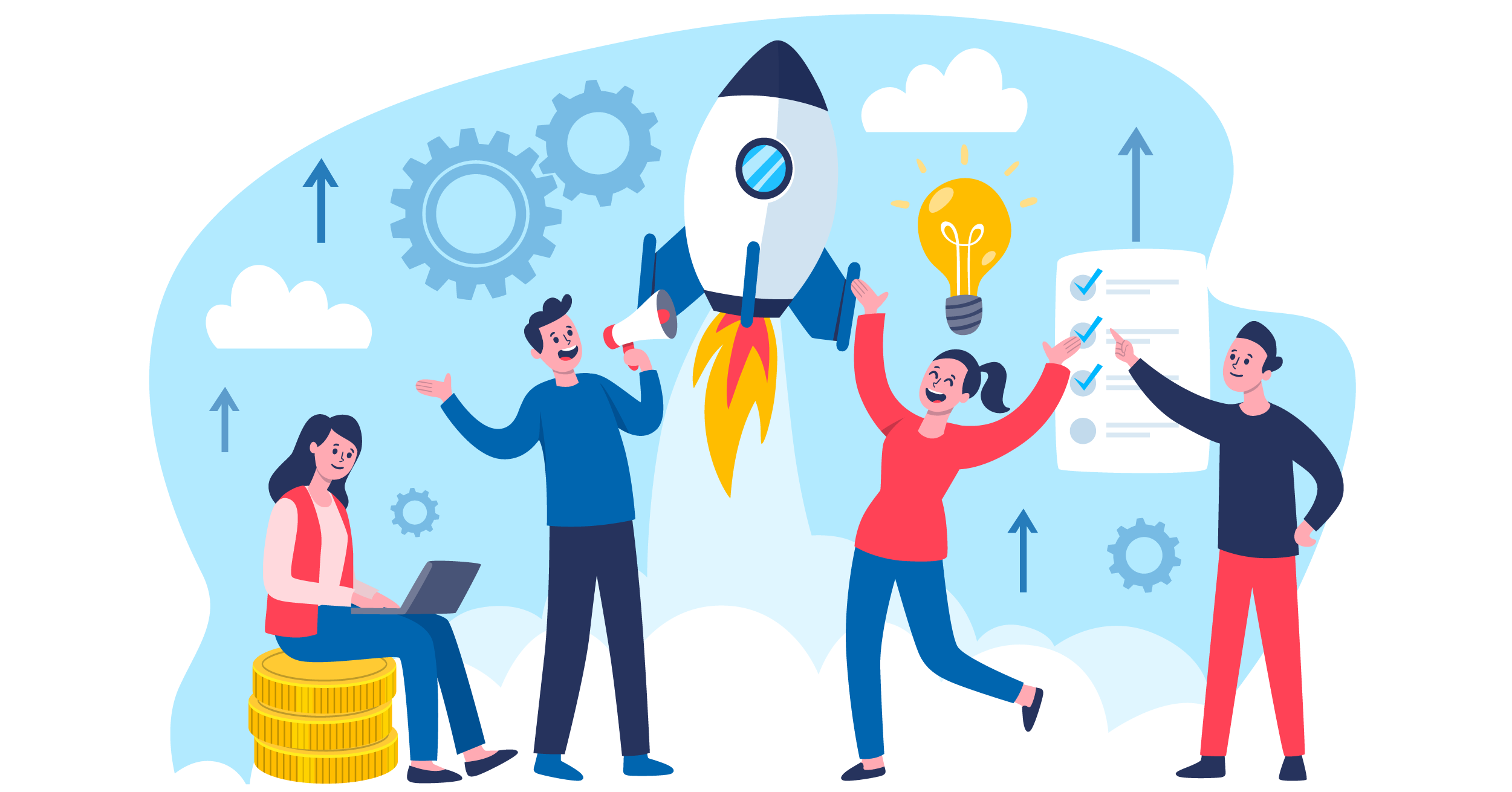 How DEI is the solution to employee recognition: Fully leveraging diversity, equity, and inclusion in your workplace can lead to outcomes such as high creativity & job performance, and reduced turnover. Focusing on strengths and accepting their differences empowers employees, and helps them analyze what they naturally do best. This is where DEI training for leaders starts. Their main focus should be on helping employees find out their best attributes.

It is an effective approach for developing & recognizing employees, and creating cultures of inclusion and belonging. Belongingness connects employees deeply with their work communities advancing their contributions to the success of the team.
#3 DEI establishes high trust in teams:
To reach the highest levels of productivity and effectiveness, it is essential for teams to be closely knitted with high levels of trust. It's difficult to imagine how employees can feel true psychological safety without feeling a sense of trust.

Problem: Employees are reevaluating their work lives, and their expectations from employers in terms of values and DEI commitments are increasing. Lack of diversity, equity, and inclusion in the workplace lead to trust issues where employees feel what leaders say and do are not the same as they lack fairness, transparency, and impact DEI culture assessment for an organization.
"Employees who trust their employer's commitments have 20% higher engagement levels with 87% lower turnover."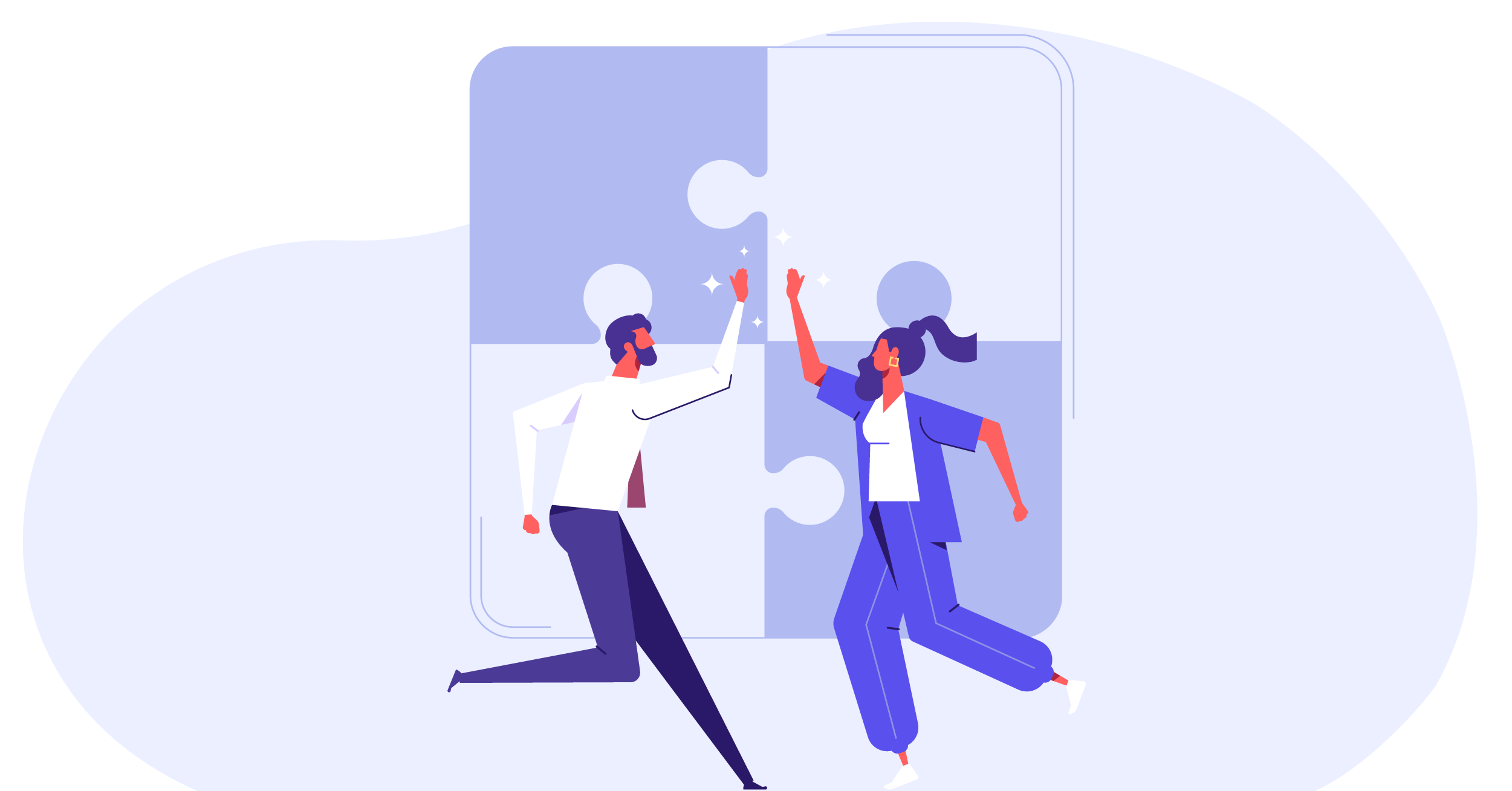 How DEI is the solution to employee autonomy:
Companies that constantly have conversations with their employees conveying their values on diversity and inclusion promote environments where employees can express themselves freely as they perceive to be in a "safe" place.

This builds an environment of trust which helps employees make positive and informed decisions. It empowers employees to work as per their ability with full or partial autonomy taking them closer to the purpose of the organization and boosting engagement levels of employees.
Leaders understand their responsibility for building a DEI strategy and delivering on its commitments. But how can organizations build and maintain these strategies without dropping the ball while creating an ideal work environment?
Top 5 steps to develop DEI initiatives in the workplace:
Organizations often find it demanding to balance the personal and professional characteristics that are important for a great company culture. With changing times, expectations of the workforce have evolved as they transition to hybrid work models.
The only logical way to retain employees is to empower them to be themselves while creating a respectful work environment that aligns their culture and values with that of the organization.
"Nearly 80% of workers say that they want to work for a company that values diversity, equity, and inclusion."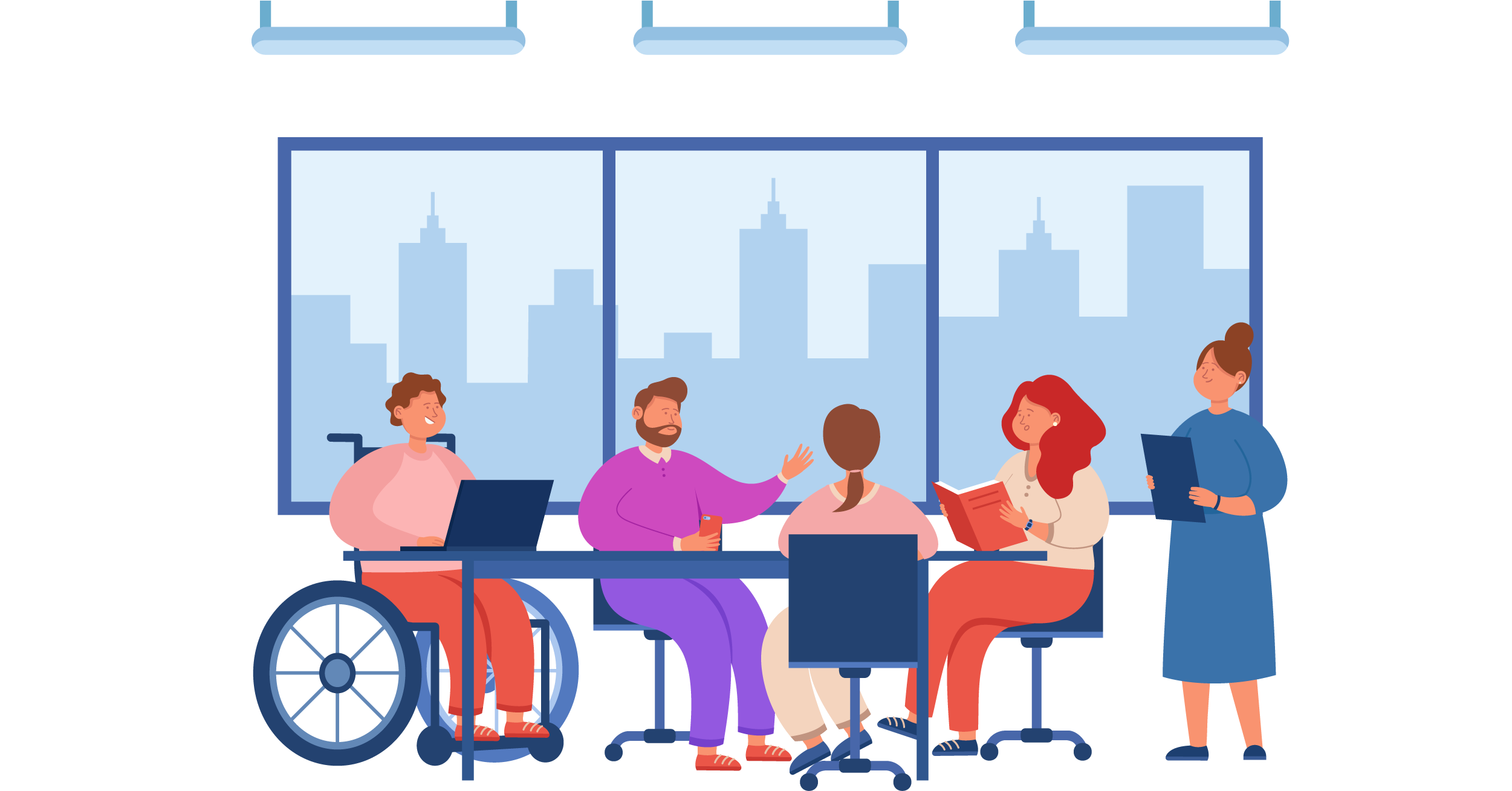 There is no doubt that the social impact of valuing diversity, inclusion, and equity in the workplace resonated with workers. As companies create their growth strategies in the wake of the pandemic and the great resignation, they need to consciously take inputs from all levels in the organization, which may take time. So, here are a few quick and easy steps for people leaders that can be initiated today to help you build an effective DEI program for tomorrow.
Step 1: Constantly check on the organizational pulse and employee sentiment:
The most critical step while developing your DEI initiatives is utilizing your biggest resource - your existing employees. Frequent and anonymous organization-wide surveys give you an insight into what's working and what your employees expect from the organization with respect to diversity, inclusion, and equity in the workplace.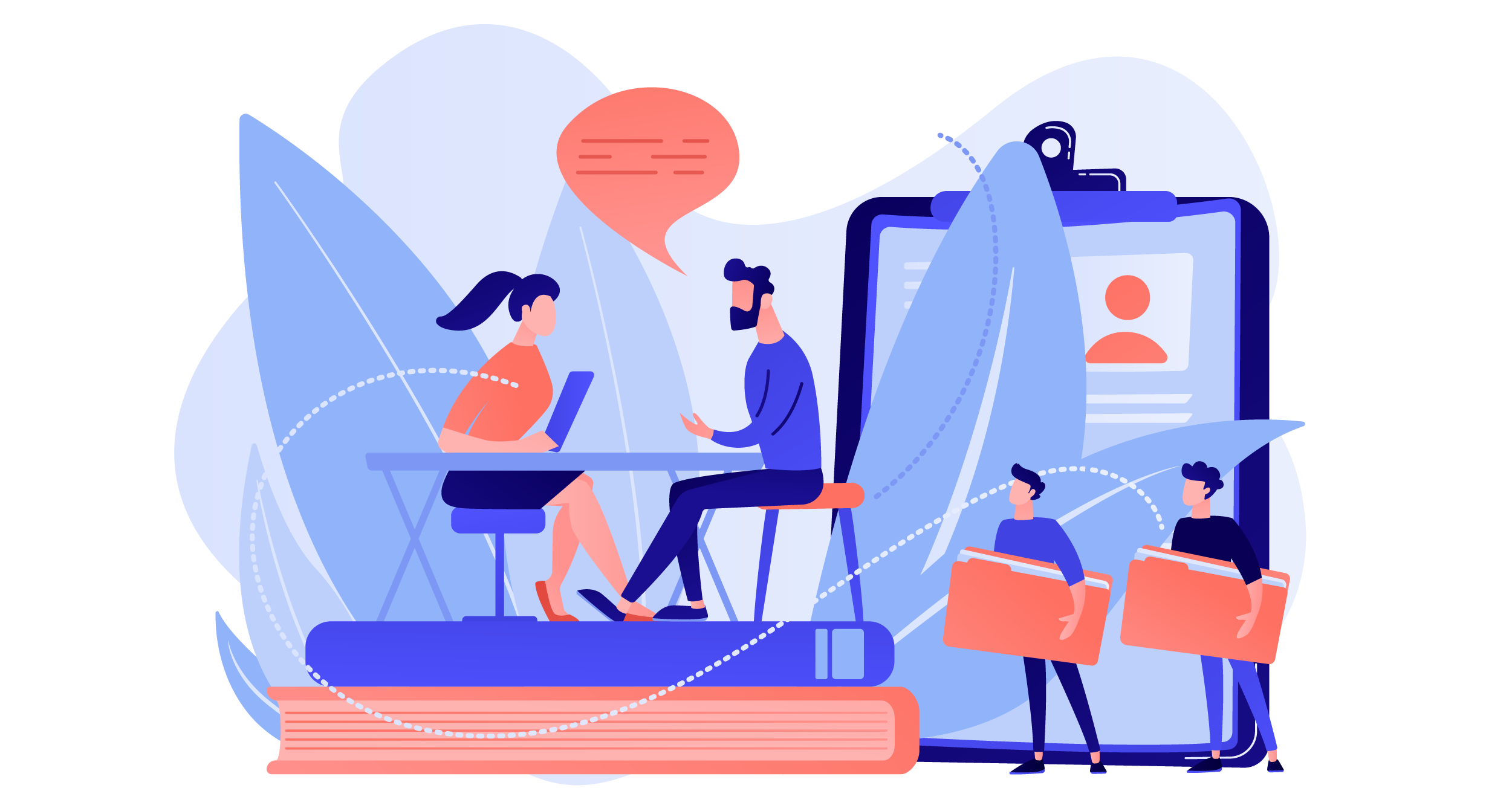 Employee responses will help you identify gaps in current DEI efforts, which can be used as the base for your strategic goals going forward. Periodic pulse surveys on culture and employee leadership allow you to look into trends from time to time and eventually draft the progress of your DEI initiatives. Most importantly it creates an ecosystem for employees where they feel like their voices matter in the company's greater DEI conversation.
Step 2: Incorporate DEI into the company's DNA - From top to bottom:
Diversity, equity, and inclusion aren't just the responsibility of HR in a workplace. These initiatives require participation from each and every employee as it impacts everyone within an organization. Regularly building conversation around DEI reduces the discomfort employees might have with the topic creating more awareness at all levels of the organization.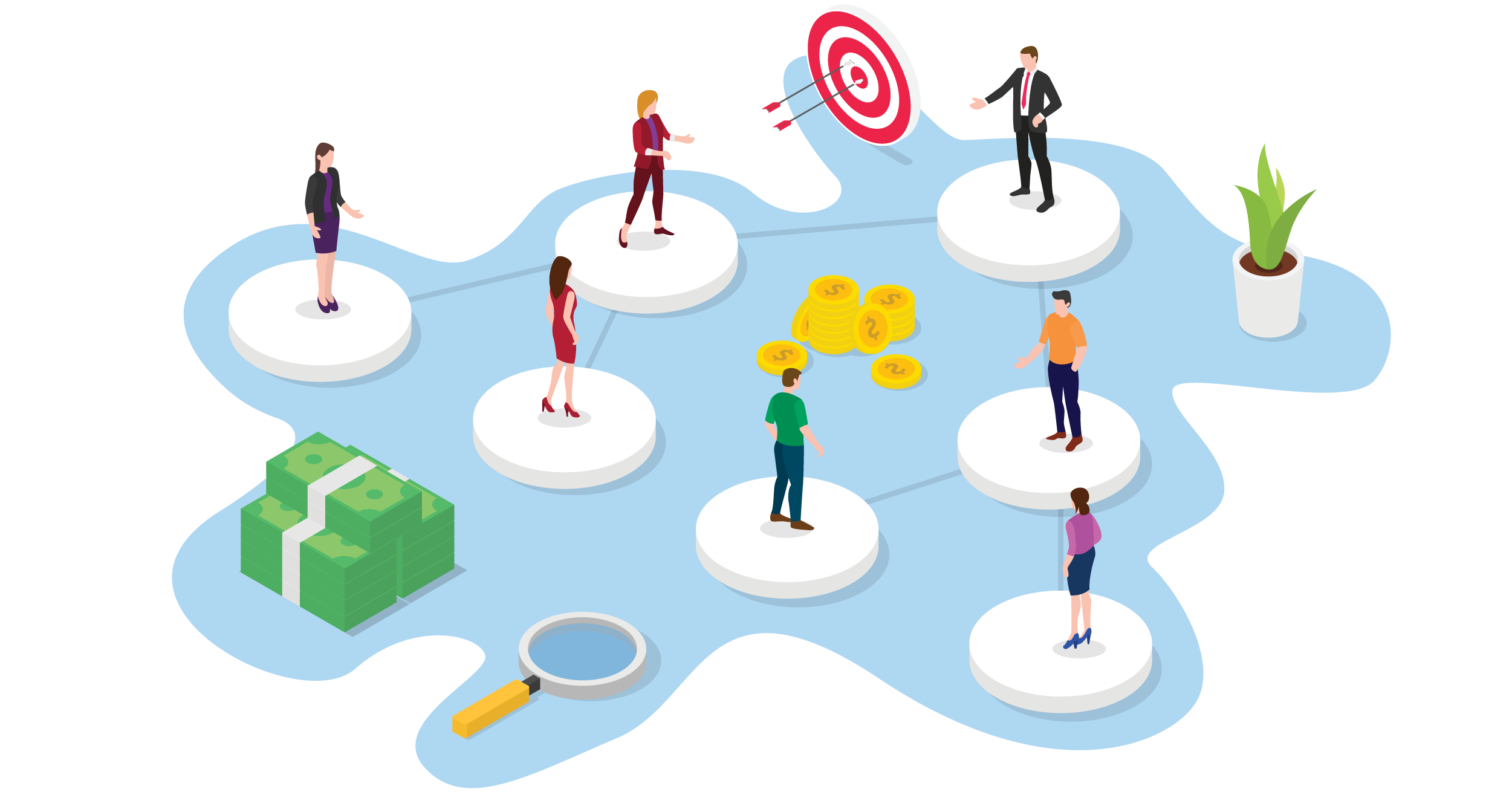 The board and C-level, need to take steps with full dedication and foster a culture that supports diversity, equity, and inclusion in their workplace. Leaders must build an open two way communication and regular action feedback which will help them improve transparency and accountability while making sure that every employee feels responsible for the success of the organizations DEI programs.
Step 3: Hire for diversity - Inclusion and Belonging will follow:
Specifically, create processes and look into employee experience analytics to hire employees. Shortlist employees that not only align with your company's values, but also come with diverse experiences, outlooks, and backgrounds with them.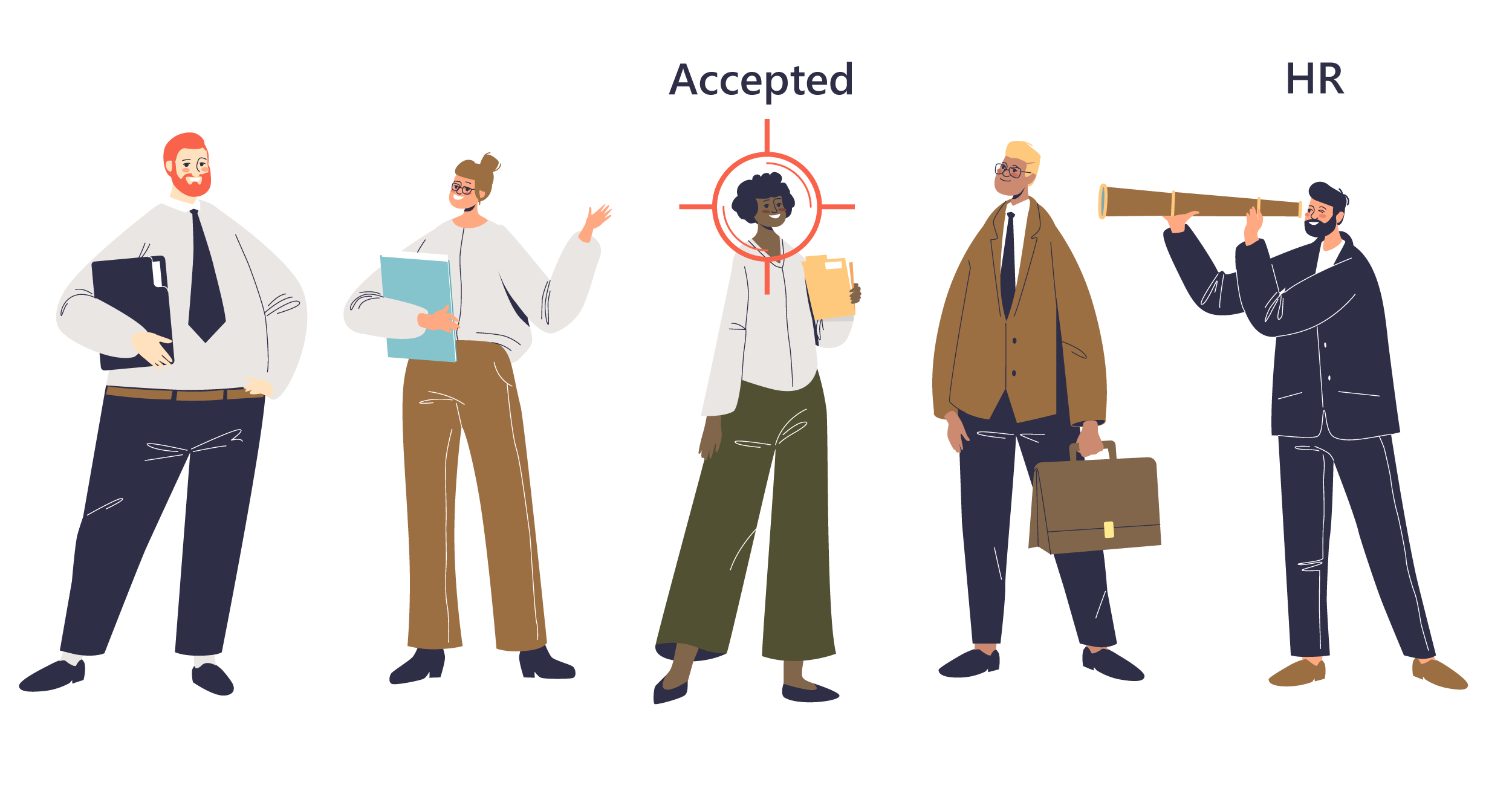 Deliberately plan the geographies for your open positions by doing a job audit and making language changes to speak to a wide range of candidates while trying different sources to recruit. To eliminate the scope of favoritism, create standardized processes that apply equally to all job applicants. This is where DEI should be initiated in the organization - the hiring process.

Avoid using words in job descriptions that signal unintentional bias. For example usage of phrases like he/she, energetic people. Use very neutral language to welcome employees from all age groups, gender, nationality, etc. Internally you could also involve a diverse set of people at each step of the hiring process for more effective screening.
Step 4: Make processes that enable employee feedback with anonymity:
Most companies till date rely on compliance tools and codes of conduct to get employees to report wrongdoing that they witness. But to be honest, they are mostly ineffective. Develop a model that offers interconnected strategies for employees to speak up without any fear of harassment or losing their job.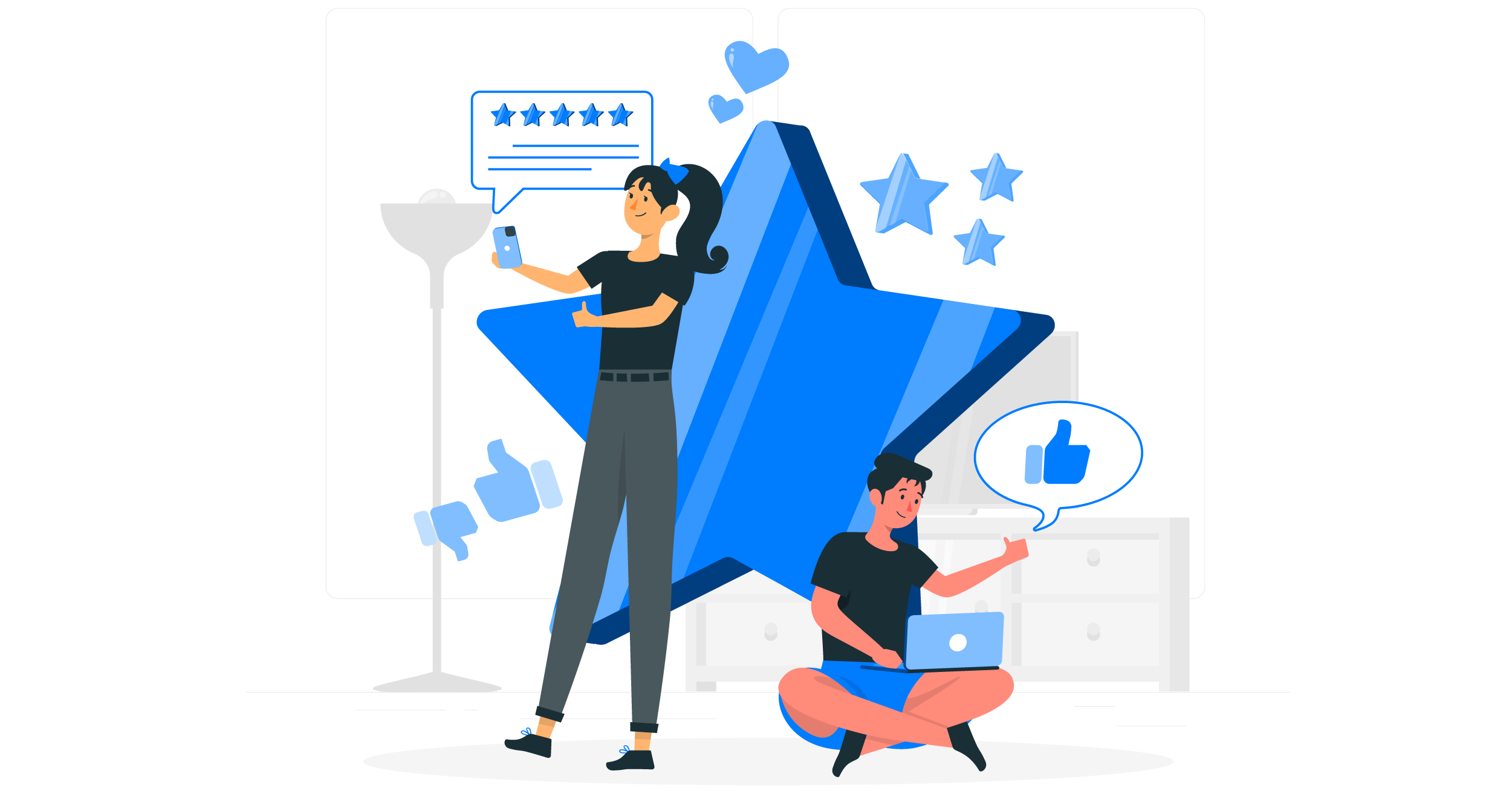 More importantly, create systems that are highly anonymous. Enable employees to give anonymous feedback and report problems while providing them with a culture of safety. Frame positive messages to show that the organization cares about their opinions and reward employees with non-monetary incentives.  
Step 5: Let your data empower your employees to act:
Data disclosure can be an extremely valuable tool to change and influence employee behavior. To make the most out of the diversity data collected and to use it as a solid driver of DEI strategy, organizations need to be very transparent with employees in terms of the connection between their plan and the current and future result.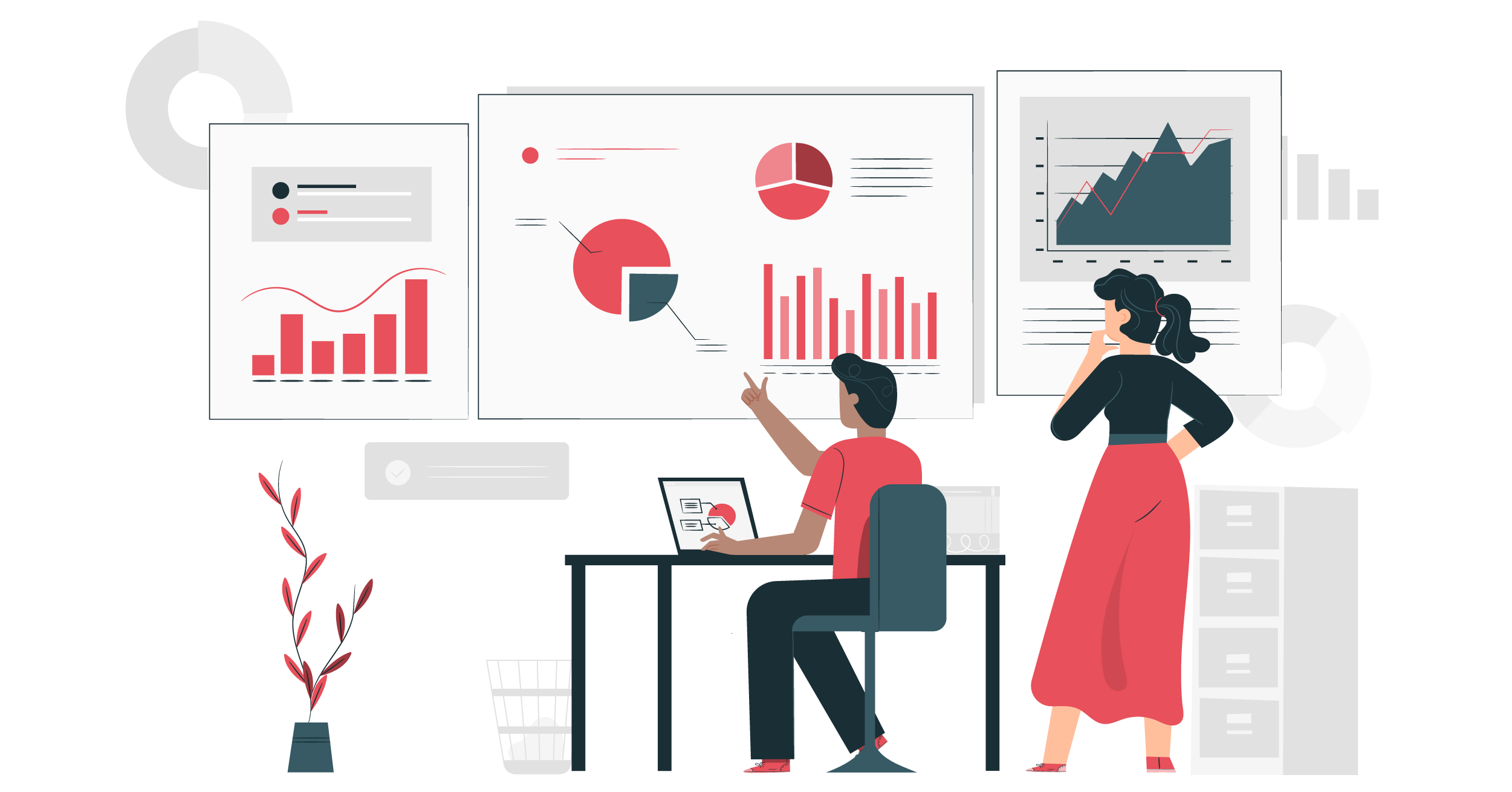 To increase efficiency, the data must be broken down and tracked by division, level, geography, and individual manager and then presented organization-wide. This will help leaders showcase and talk about their successes, the challenges they are facing, and the definite actions they are taking to enhance their DE&I plans.  
Reimagining workplaces to make Diversity, Equity, and Inclusion a priority:
Let us understand the necessity of DEI to win the post-pandemic war for talent in hybrid set-ups and how workplaces should prepare themselves for Gen Z.
How pandemic changed the equation?
As an unexpected outcome of the lockdown across the world, people started reanalyzing their lives and the meaning of work in it. They thought about factors that were on the back burner before COVID. Employees reflected on how they are recognized at work, whether the organizational culture is appropriate, how they want to spend time personally and professionally, and even what work really means to them.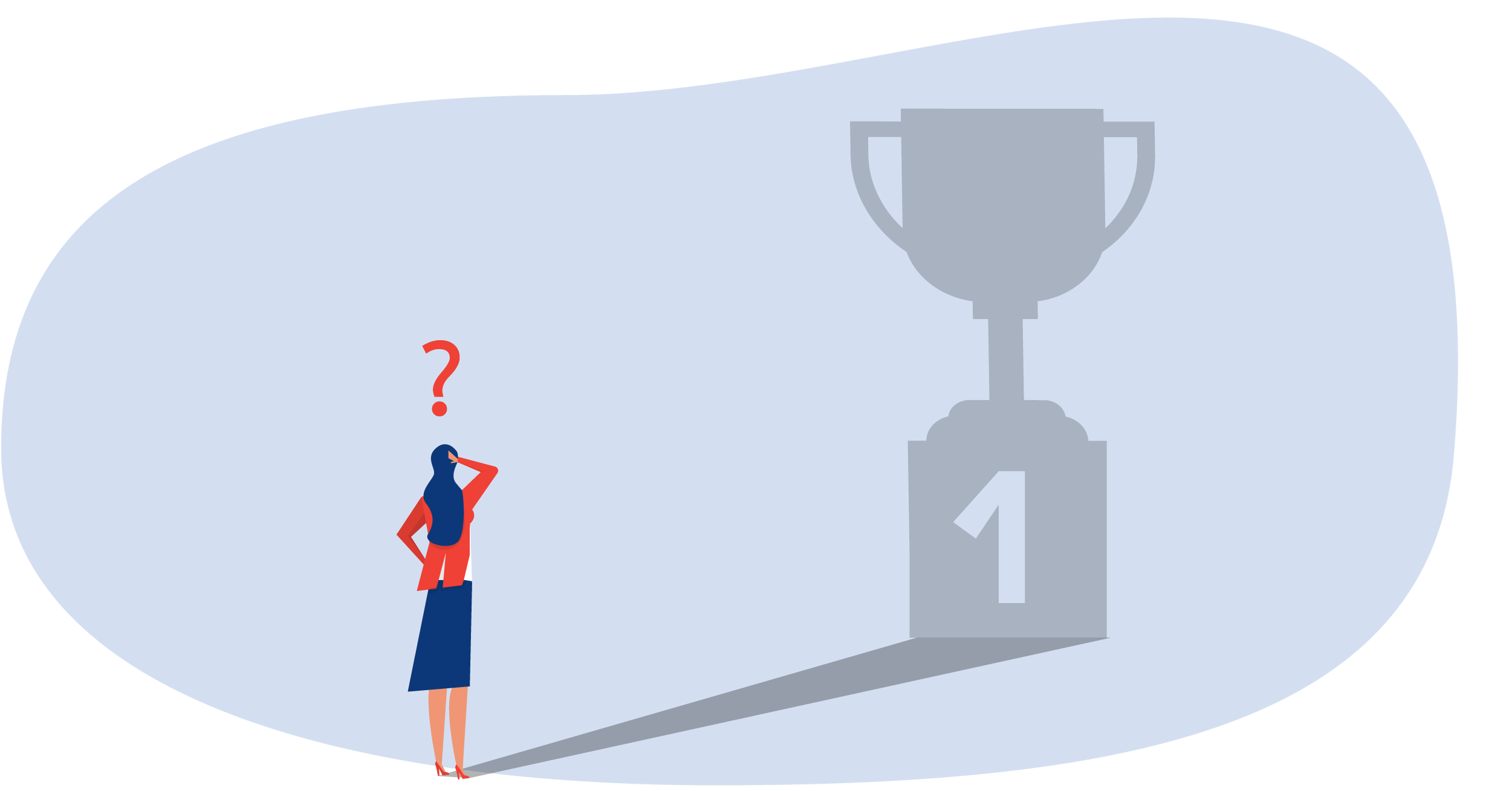 The significant reflections gave rise to a new era where employee expectations changed and work concerns grew deeper. Employees moved away from just working hard toward the next promotion or a little more pay and factors like company culture, employee mental well-being, flexibility, etc emerged as top priorities for a large number of workers.
How DEI in the workplace is the solution?
DEI cultures are closely intertwined with increased levels of employee engagement and job satisfaction in the workplace.
With ever-evolving expectations of employees in hybrid and remote setups, organizations are compelled to pay more attention, intention, and resources to create DEI-centric workplaces if they want to edge out their competition and retain their talent. With focus shifting to remote and hybrid models, companies can easily embed diversity into their teams, but incorporating inclusion and belonging virtually is a new step.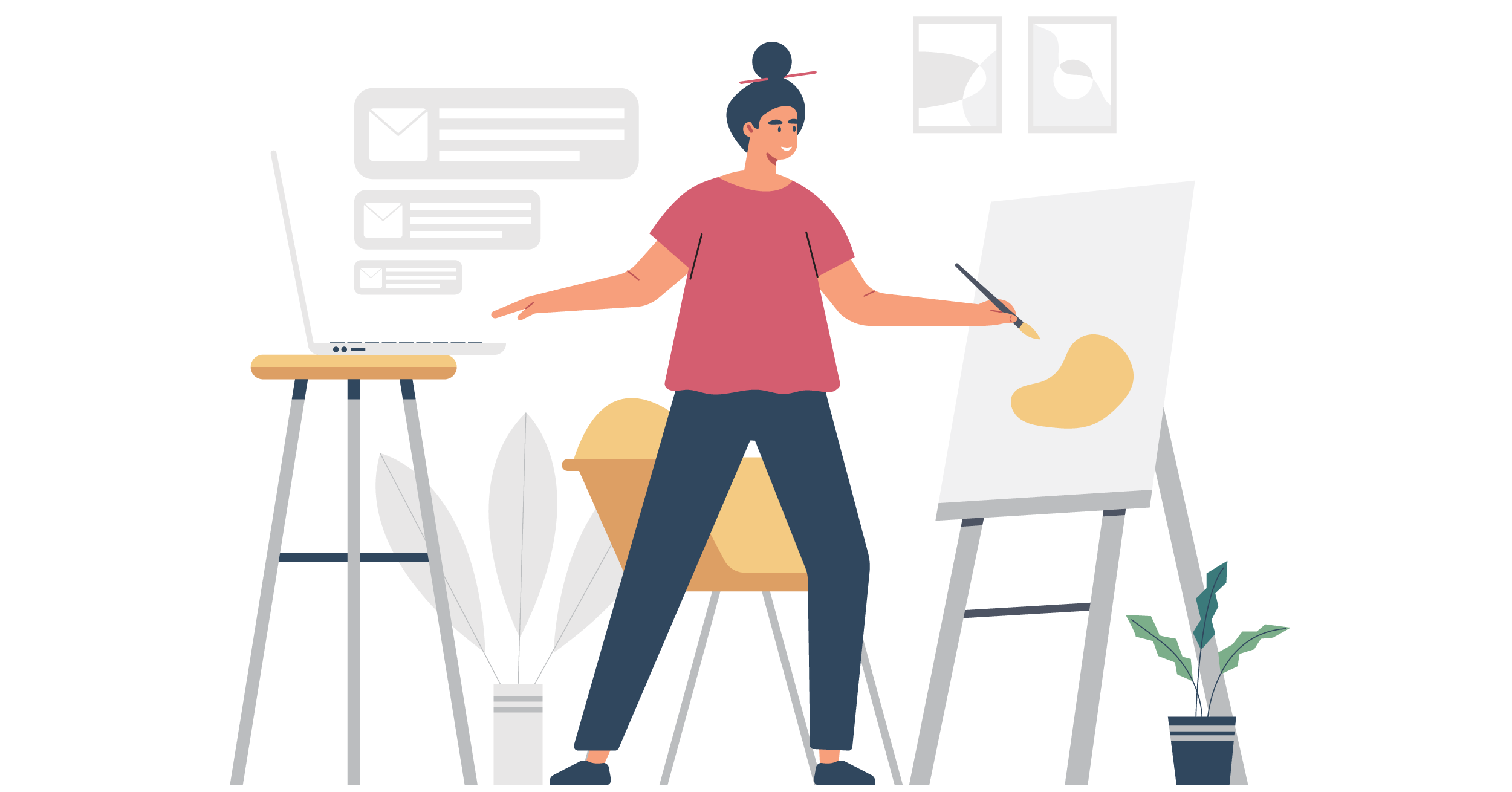 To enhance employee experiences and achieve results, companies need to swiftly adapt technology to connect employees with each other and draft agendas to deliver similar experiences like tea and water breaks that employees used to take in the office.

Finding the sweet spot between hybrid work and strong DEI cultures will require leaders, at all levels, to actively listen, coach, and assess. Having limitations on physical meetings, leaders will have to be more aware of the virtual body language and pick cues to understand employee sentiments purposely throughout their employee lifecycle. There is no doubt that the power is now in the hands of employees, especially after the pandemic and the great resignation.
It's also important to keep the upcoming generation in perspective. With Gen Z entering the labor market, a focus on diversity, equity, and inclusion (DE&I) in the workplace is a dominant expectation, as they hold a strong passion for change and justice. To develop the next generation of organizational leaders, companies shall have to maintain a strong employer brand, as Gen Z is more attracted to organizational cultures and employee benefits over big salaries and big company names.

Companies that thought they could skate along with their "not so true" DEI plans and continue their box-checking practices will in no time find themselves on the losing end of the post-pandemic world order.

Therefore, a laser focus on DEI is important to reinforce the tone at the top, create unique ways for individuals to connect across differences to find common ground, and raise levels of awareness. Organizations must consciously try techniques to foster a culture where diversity, equity, and inclusion are embedded into everyday interactions in the workplace.
Accelerate your DEI strategies with a technology-driven tool kit
Managers play a large part in creating a diverse and inclusive work environment. There's no rulebook or a one-size-fits-all approach to creating a DEI strategy, but to build a solid foundation, create micro-cultures of diversity, equity, and inclusion at team levels. To handle the unique challenges of DEI at team levels, empower managers to closely pay attention to employee sentiment and draw actionable insight from them.

Set the right data-driven targets for the representation of diverse talent and ensure transparency by deploying analytics tools to show equal promotions and pay processes. This will be the first clue that'll help you create a stronger DEI strategy. Add measurement of inclusivity and belonging to your employee engagement survey to understand the success of your DEI efforts. If we don't lay down the employee perspective, we risk missing the mark with both DEI and employee engagement.